So all in the efforts to avoid replacing a wheel bearing and stop the death wobble, I converted my 97 Dodge cummins knuckles to 92/93 Ford knuckles.
Place two pickle forks behind the rotor and hit it really really really hard and it'll come off!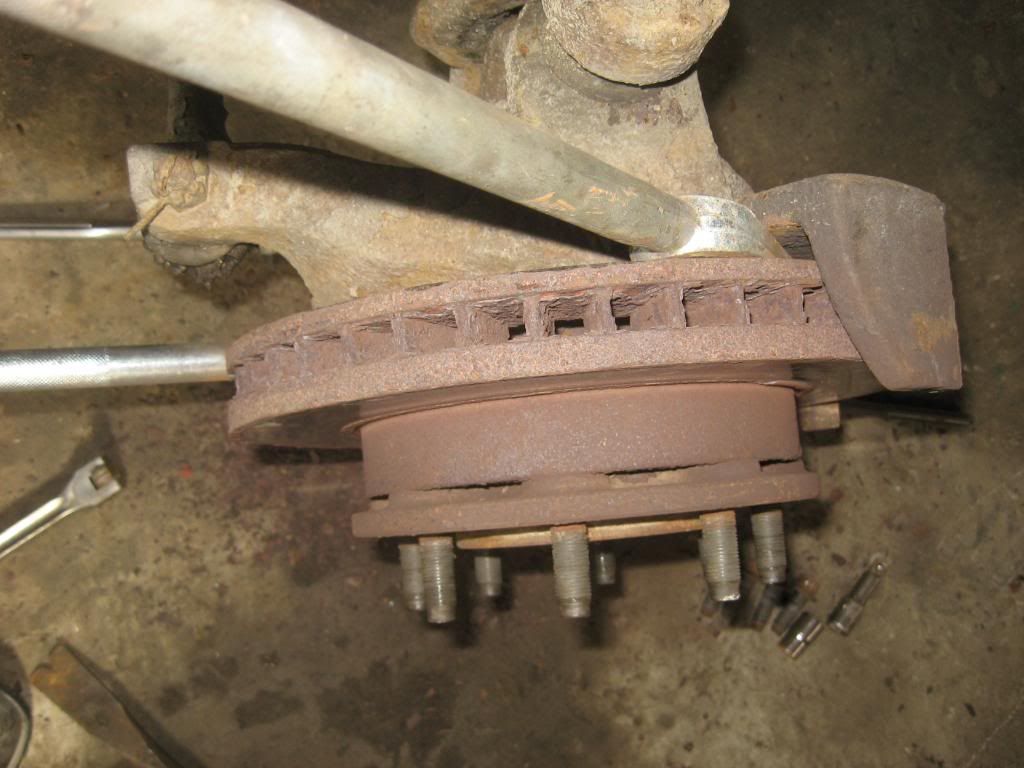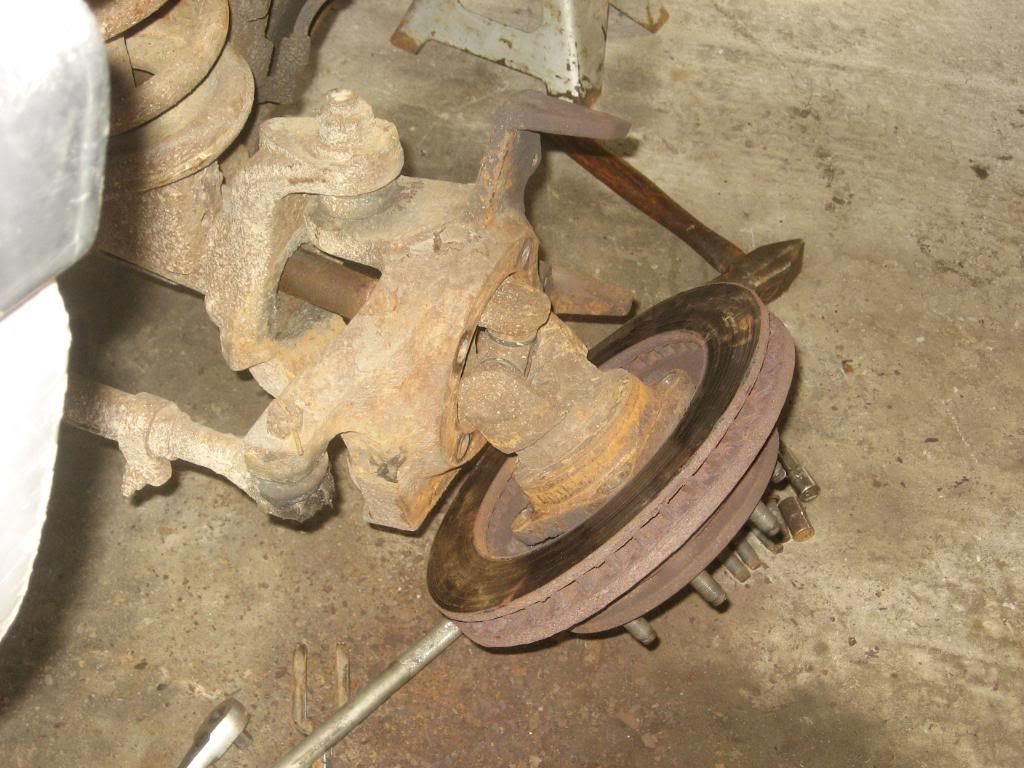 Me setting up the ball joint installation/removal tool
My techinique for pressing the ball joints in and out. =] Gotta put my whole body into it!
Dodge Knuckle off, time for ford knuckle!!!