So, I've wanted a Carryall for YEARS now. I've had a few M37s, which are cool trucks, but there is nothing quite like a carryall. This particular one I aquired from another P4x4 member. He had a short build thread going on here over in the dodge forum where he had swapped in a 14 bolt and Dana 60 and was running a 4bt for power. He was up to the point of driving it but had not ironed out a lot of interior details and such, and it was rear-ended by some asshat and then the insurance company took two years to figure out what to do.
Well, I was lucky enough to strike a deal with the PO and drove from Virginia, to Baton Rouge, LA to pick this thing up.
Plans after straightening out the body are:
Edited as its changed:
Eaton H072 Rear (If you follow my other builds, you should have been expecting that one)
Eaton HO52/King Pin 60 Hybrid Front
38" Michelins, hoping to find some Hutchinsons or have Stazworks built
Worked over 4bt, or ideally a tweaked common rail variant "ISB170". (No room for 6bt, so don't waste your breath)
Allison 1000 Auto
Divorced NP205
Also at the same time, my wife has started a project. She scored a '68 Airstream Overlander for one heck of a deal. She is planning on gutting the thing and completely re-vamping it with all kinds of new interior.
I know this whole thing would be better posted on other forums, but with the size and resources of P4x4, I feel as though the project would benefit as much from being here as anywhere else.
And ofcourse, everyone always likes pictures... The truck needs some cosmetic work. I've only had my hands on it for a little over a week and have been busy with work so I haven't really had a chance to even inventory all of the extra parts that came with it.
#shitllbuffout...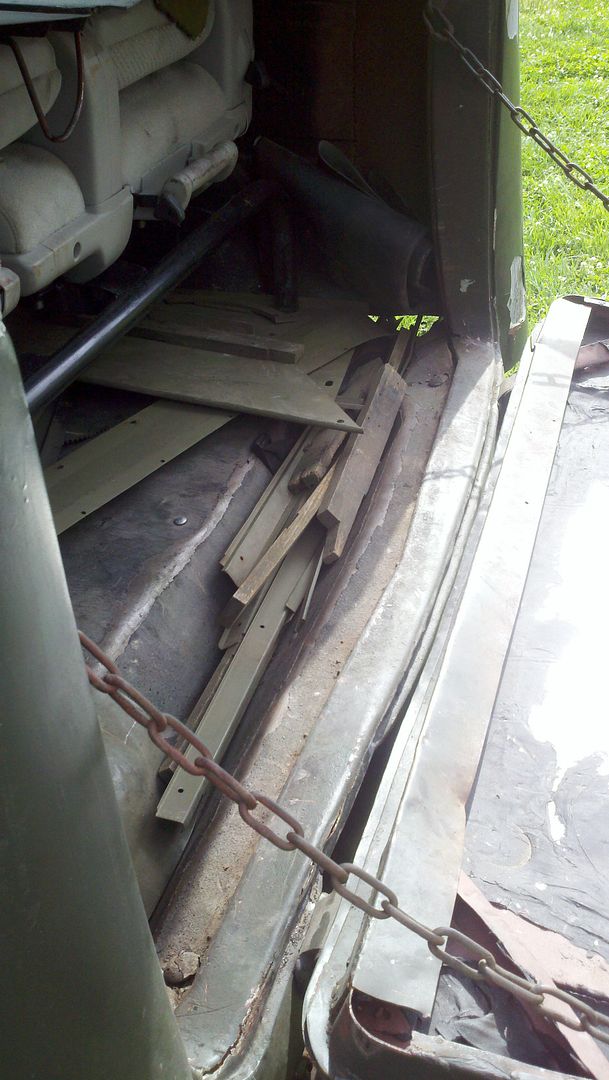 And the wife and HER airstream...