I've done plenty of reading on pulling double trailers, but it seems everyone has a 5th wheel camper as the first, then a car trailer as the second. Lots of people say it's ok, but lots say it's scary as well. It seems scary to me.
What about having a Gooseneck flatbed as the first trailer, then a small bumper pull or popup camper for the second? This puts your heaviest, most sturdy trailer up front.
Here's my current setup, 27' Titan with a small 8' camper. Works great, but it's way more trailer than I need. Plus, not all of my trips involve the camper, but yet I always have to take it with me.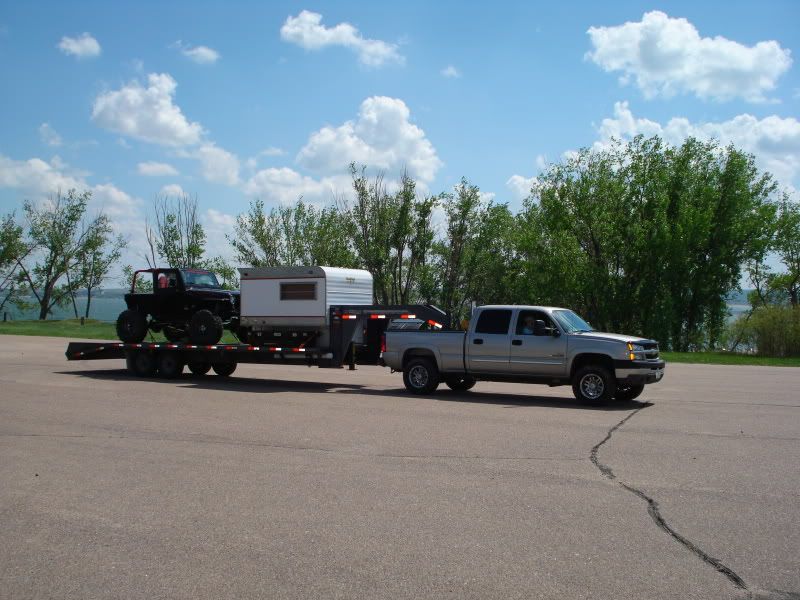 I found a deal on a 20' deckover GN, which has a receiver hitch already built into it. My thought here is that I would have a flatbed trailer to haul whatever on, whenever I want, and not have a camper in the way. I could then hook up a camper whenever we were going on an over night trip, or just take the camper out for the weekend by itself.
When I say camper, I mean a small camper, about 13-16', or even a pop up. Something like this Cozy Traveler
http://www.cozytravelerrv.biz/
Obviously a 24' camper would be scary pulling behing a 20' gooseneck.
Besides making turns and backing up, what am I missing? Or does this seem like an OK plan. Anyone have any experience?