I recently swapped in a rear diamond axle on my runner with all custom adjustable links. The links are all factory lengths to match the angle of the factory axle.
The issue I'm having is at I'd say 40+ mph, If I let off the throttle and begin to coast I get a subtle vibration/rattle. It makes the noise instantly and more aggressively when I get back on the throttle but not when driving normally. There's also some sort of sweet spot in the throttle to create the noise constantly.
I jacked the rear end up to replicate the noise so a friend and I can investigate where it's coming from and it appears it's within the driveshaft. I checked the ujoint and it has zero play. However, I noticed the slip yoke has noticeable wear around the shaft where it use to sit inside the driveshaft. Telling me that it's extended the slip yoke out after I put the new axle in. Keep in mind, I did not remove the slip yoke from the ds so it's alignment has not changed. I also checked the gears and there's no obvious wear or chipped teeth.
If you grab the ds near where the slip yoke goes in you can feel some slight movement, like there's a small gap.
My main thoughts are:
1- The slip yoke threads are not engaging enough
2- The slip yoke male splines are worn along with the above
3- The phasing is off due to the axle housing being slightly rotated
Any other ideas on what could be causing it the noise? Here's some pics of my ds angle.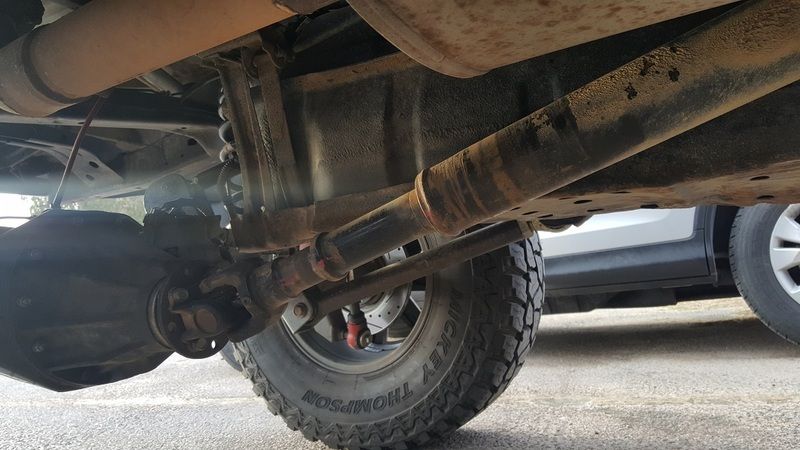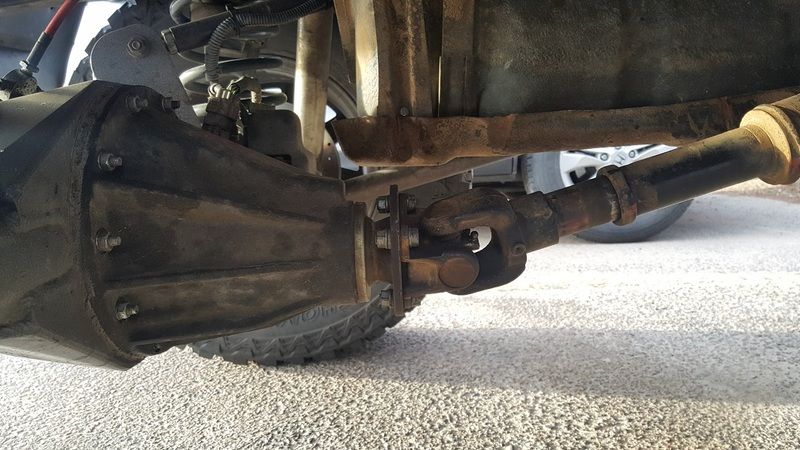 Here's the setup