Discussion Starter
·
#1
·
Truck has about twenty runs on it, and in that time I had to do alot of work to make it hold up. It has been run in snow up in the Northeast, hence the light surface rust on the hardware. It has never been put in the mud or deep water.
FLM one piece combo front bulkhead with new stock front diff with 100K oil.
Golden Horizon aluminum rear bulkhead with 100K oil in stock diff.
Traxxas Steel CVD's at axles and trans.
RPM Knuckles, center skid and shock towers.
Most hardware replaced with grade 12.9.
The hinge pins are an assortment of Lunsford Titanium and hardened steel ejector rod. Included is enough ejector rod to make almost another complete set of pins.
Old and well abused (this is their third truck) Ballistic Stupidity aluminum front and rear skids.
All bearings, axles joints, and trans/diffs packed with Lucas Red and Tacky. Extra CVD boots are included.
The stock shocks have been recently rebuild with RPM two stage pistons and Associated 40 weight oil. Half have aluminum spring retainers, and half have RPM retainers.
Stock water proof AM radio, receiver, ESC and 2056 servos all work fine.
The steering idler arm has been replaced with another servo saver to tighten up the steering significantly.
Tires and wheels are off of and old 3906 Maxx, and one has a small triangular chunk taken out of the sidewall, nothing that affects operation. I will also include the stock larger diameter wheels and tires. I believed that the larger more rounded sidewall of the older tires made for a more durable truck.
I installed a 12V Dewalt motor, and then proceeded to kill it and bend the stock motor plate. The dead motor, a 5mm 20 tooth Robinson Racing pinion gear, and another NIP stock motor plate are included to simplify another Dewalt installation, cause it's way more fun than the stock Titans were. A new Dewalt motor is about $30. This setup on 4s lipo will pull wheelies and still run a little faster than stock.
Truck is adult owned, but has some obvious flaws. The chassis has a one inch long crack under the ESC that has been superglued and hasn't spread since. A new chassis retails for $16. The paint sucks, and is peeling off, but the body doesn't have any cracks or tears.
One of the RPM knuckles failed to retain the pivot ball, which pulled out and bent the CVD when it did so. Because of this one front corner has a stock knuckle and axleshaft installed. A replacement steel shaft is $10, although the bend could probably be taken out with a little persuassion with a vice.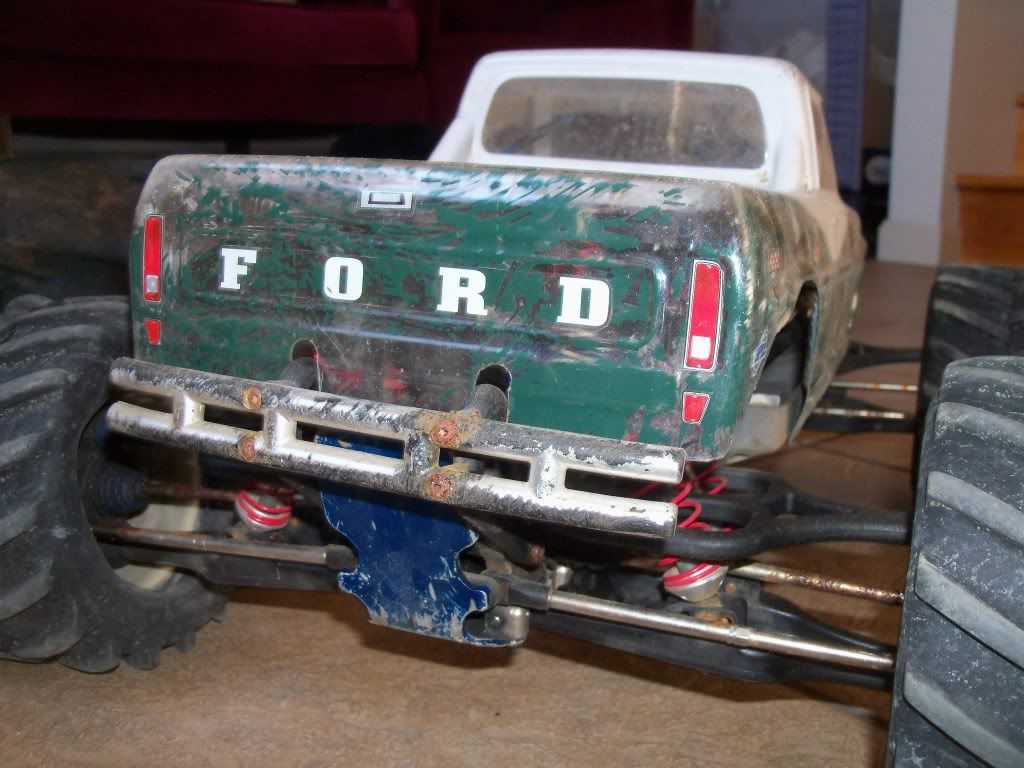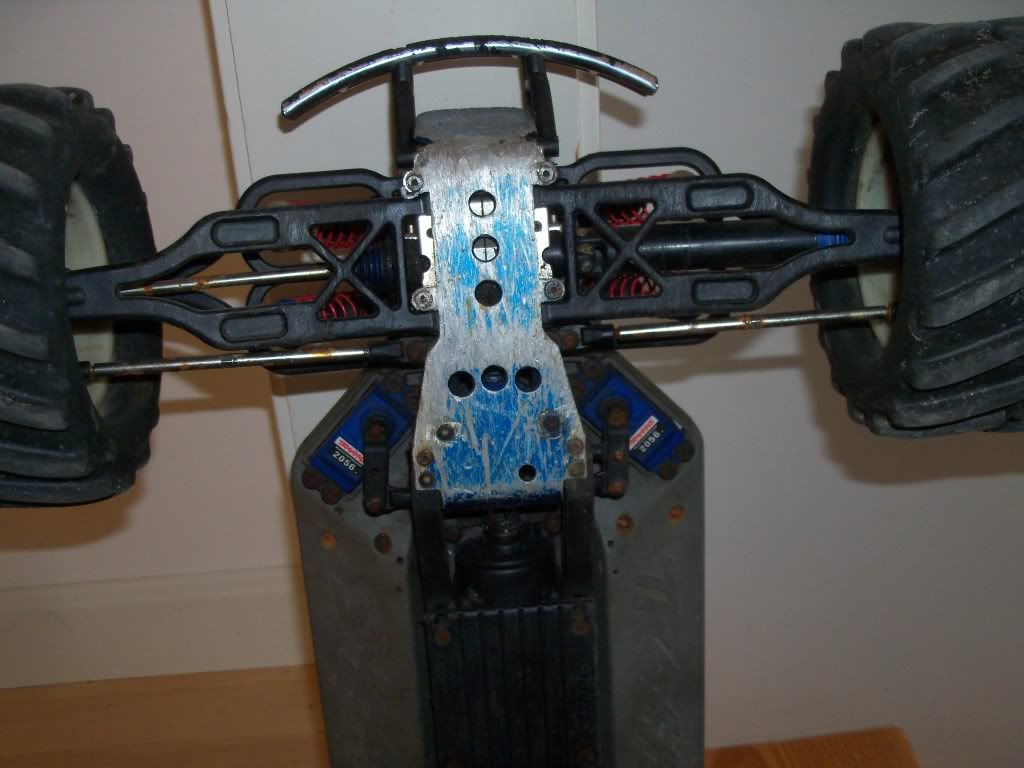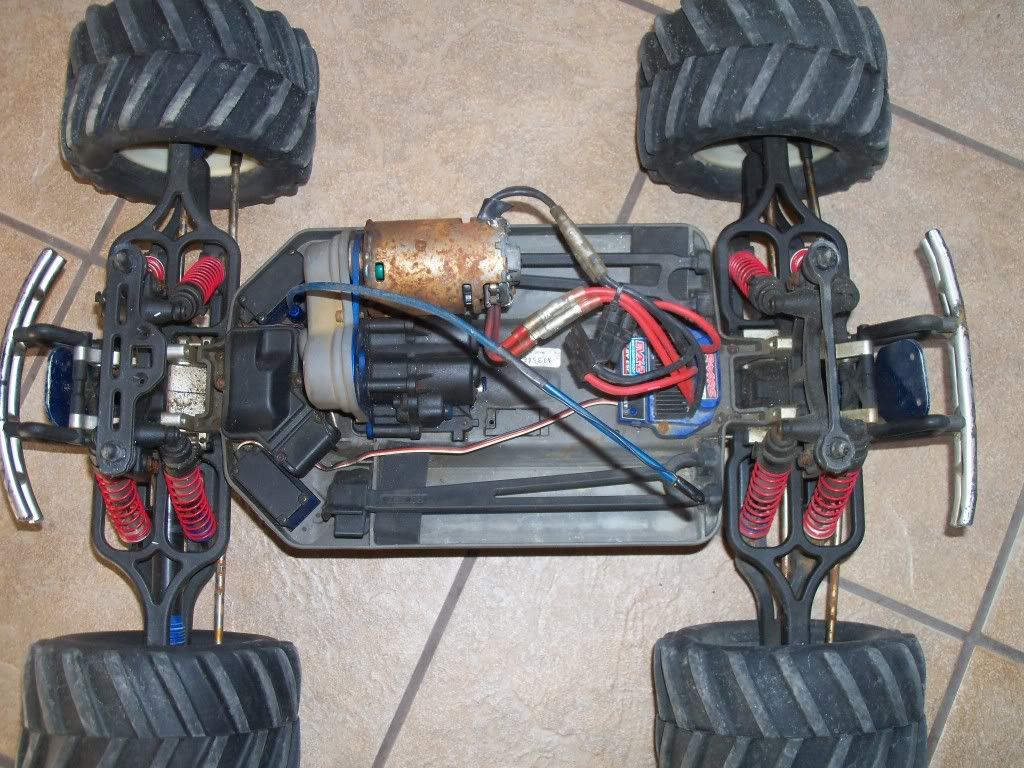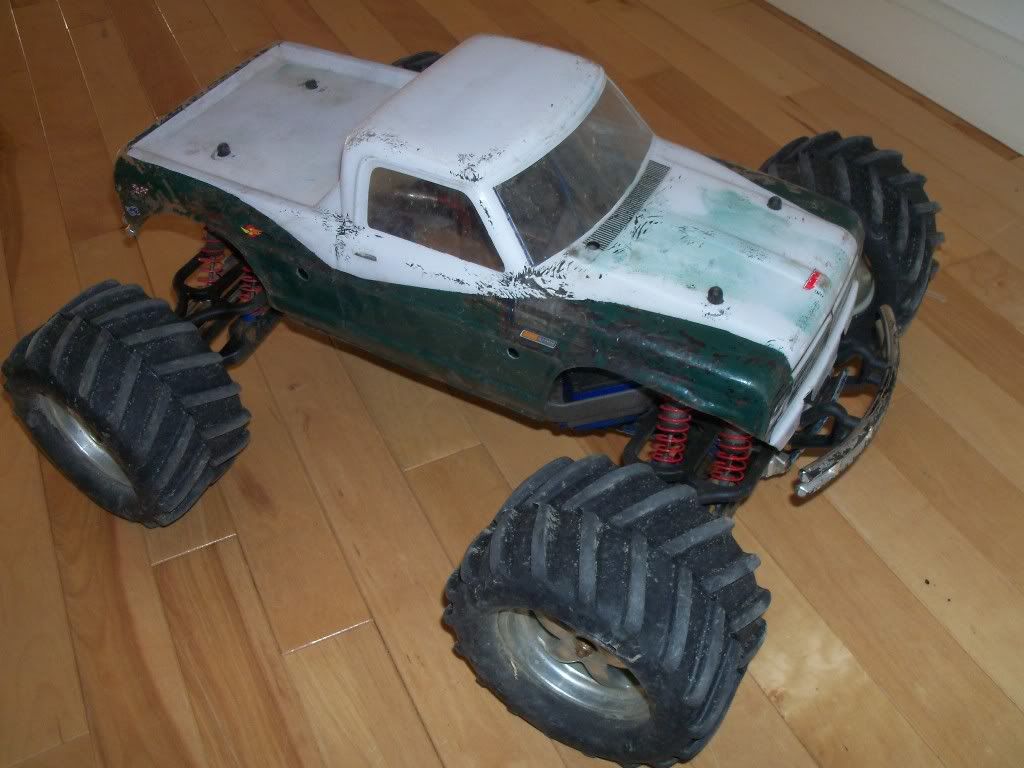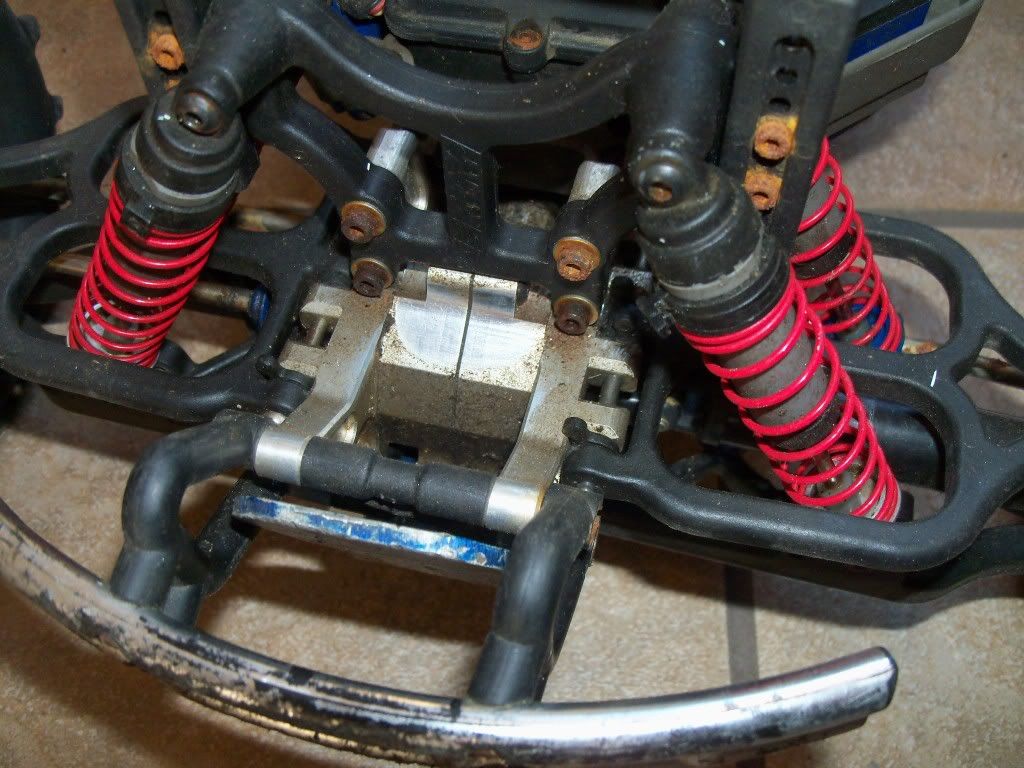 Included is the small assortmant of parts shown.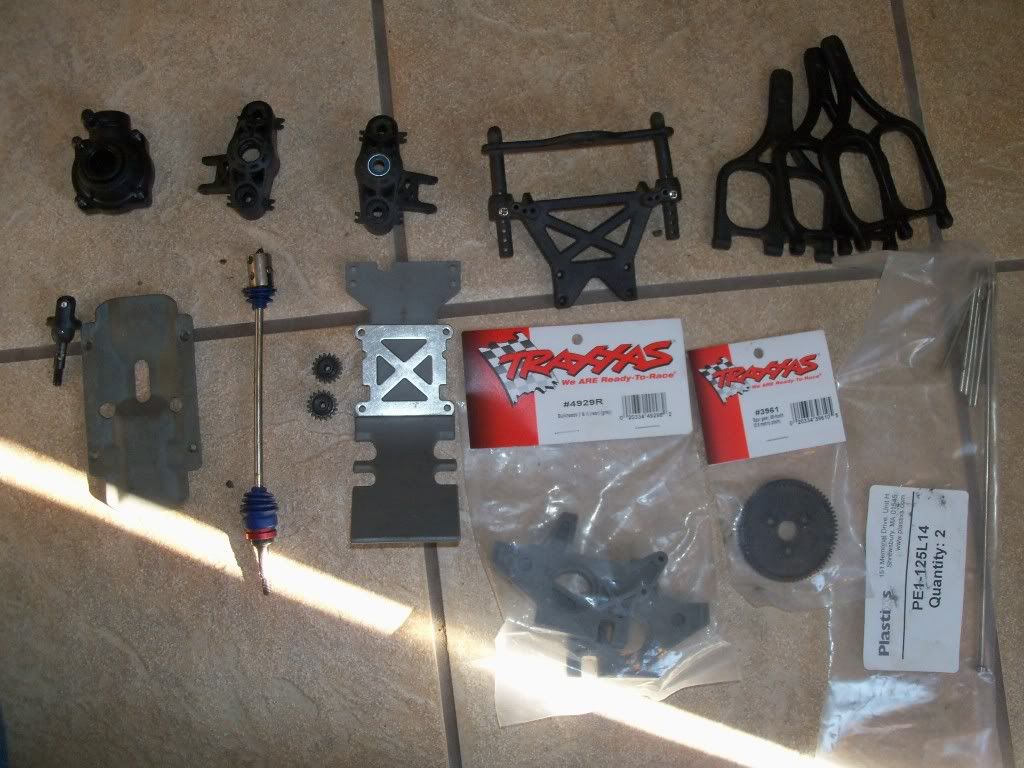 Looking for $240 shipped anywhere in the US, which is about what I have in upgrades, not including the price of the truck. Paypal only please.