I volunteered to write the FAQ on this subject as it is pretty tough to find good info on what to expect stuffing a Chevy D60 under a TJ… especially with the stock 4.0. Everybody says to just find a 78-79 Ford D60 as it is practically the perfect fit for under a TJ. I got a really good deal on a pair of built axles(Chevy D60 and D70HD) and wanted to start building NOW.
Now knowing what I know and all the crap I've had to go through, I would say that "everybody" is right… the right axle is worth the wait. If you are reading this BEFORE buying an axle I strongly recommend going for a Ford axle as it will save you a LOT of time and will fit without as much trouble. If you are a cheap ass looking to fit 10lbs of shit in a 5lb bag by using a retardedly easy-to-find D60 and have lots of gearing options(HP D60s can only go to 5.38 IIRC, LP can go to 7.17) and have a Chevy 60 either sitting around or available for cheap then read on.
From reading some posts and looking around under my Jeep I knew that clearance near the starter would be a big issue. If you want an ultra low COG rig then without changing your engine it will be kinda hard to do. Also you will need to do a lot of raising of the front frame section for drag link clearance:
You can see that frame clearance to the drag link will be tough to do, and nearly impossible to do a proper high steer as everything will hit at full flex. I had to run my drag link BELOW the high steer arm.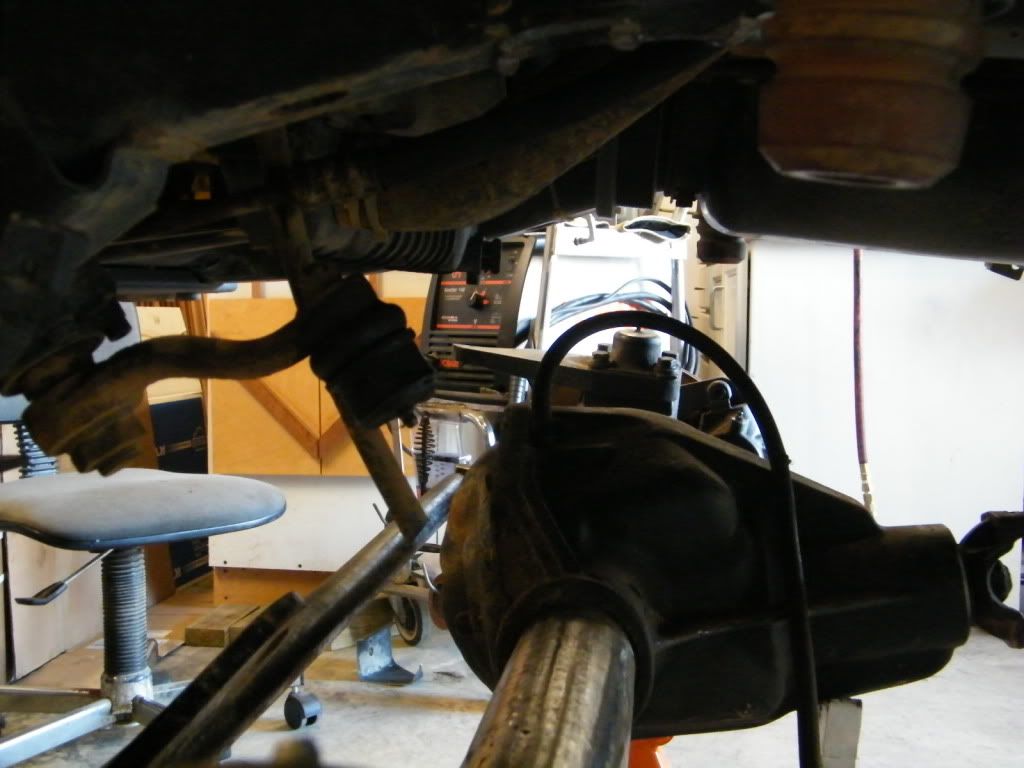 The radiator is very low and would surely get taken out if I left it like that.. these mockup pics are BEFORE I did the body lift(and motor mount lift… more on that later).
You need to be careful how far forward you stretch the axle in relation to how far you can physically move the steering box and make sure your drag link will clear the pumpkin when turned and articulated and whatnot. Note I have the stock pitman arm in those pics… I would later find out that a longer one is needed to get full turning radias. I am now using Wagoneer pitman arm. It is over an inch longer and gets you full turning radius.
Depending on what you plan on running on your front suspension and steering setup(full hydro vs hydro assist or coilovers vs coils) stuff can be tight. I chose the worst combination due to cost (coil springs and hydro assist) so in that case you need a ton of room for stuff to fit.
I decided to utilize a premade set of brackets from Ballistic Fab to obtain a bit of stretch up front and mount my 3-link up there. If you are in the same boat as me then you'll need to fit a LCA mount, a shock mount, a coil mount, and a track bar mount all on a 4" wide piece of tube on the passenger side.
Here are the brackets I am talking about… this is how they are meant to go: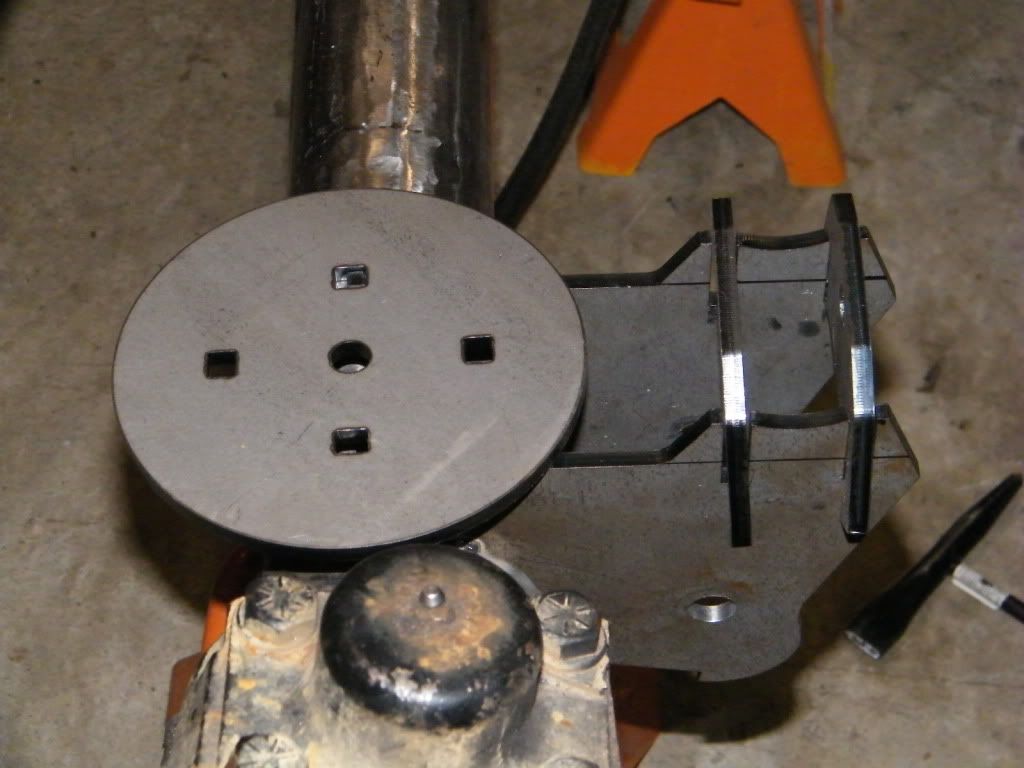 Here is how they ended up: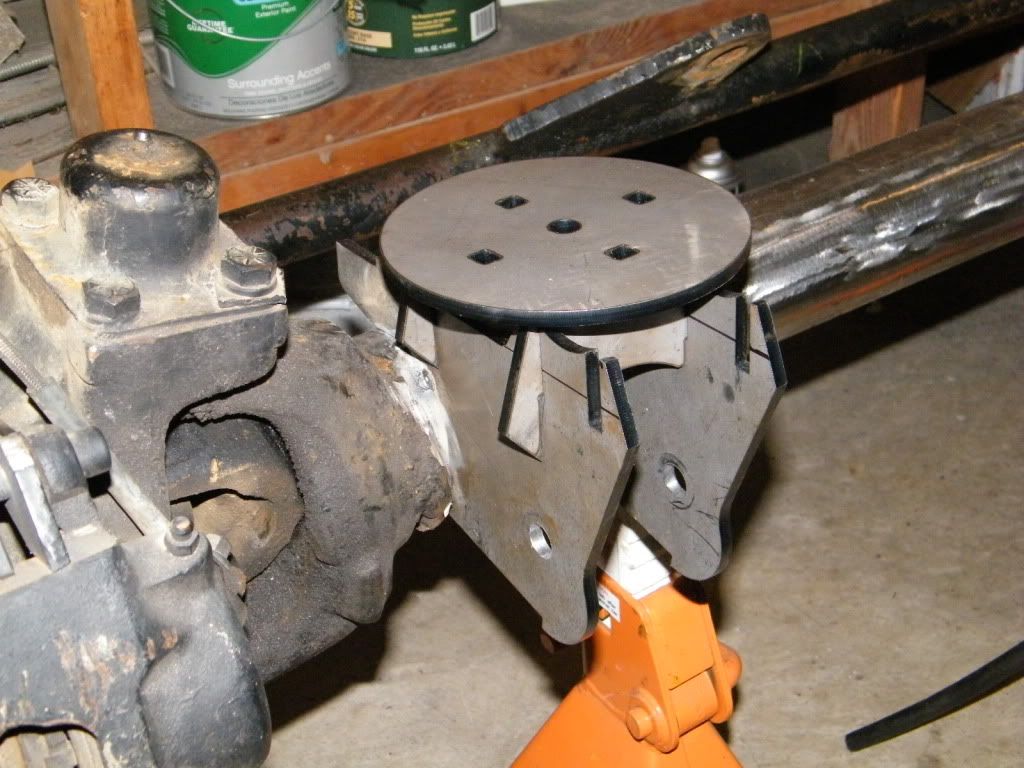 We will get to the track bar and shock mounts later, that will be the basis everything though.
The axle that I used was 65" WMS with the normal SRW hubs… you will find out real fast that you need to inboard the LCAs at the frame or else your tires will hit. My wheels only have 3.5" of BS so that is kinda pushing it, no more clearance there.
Here you can see how far in they are: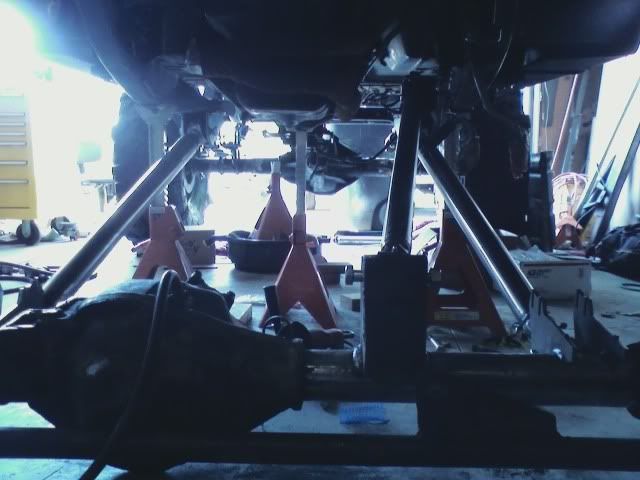 Don't go TOO far in though or else you'll need to worry about your driveshaft getting into the LCA mount. Depending on what t-case you use it may be harder(I used a D300 t-case clocked up nearly flat… I believe an Atlas has a further offset front driveshaft). You can also see the very simple UCA… that was the easiest part of the whole swap!
Here is a pic with the t-case installed to see how close I really cut it:
This is a pic with the t-case installed and prior to the motor mount lift to get an idea of how close the driveshaft would be to the starter area: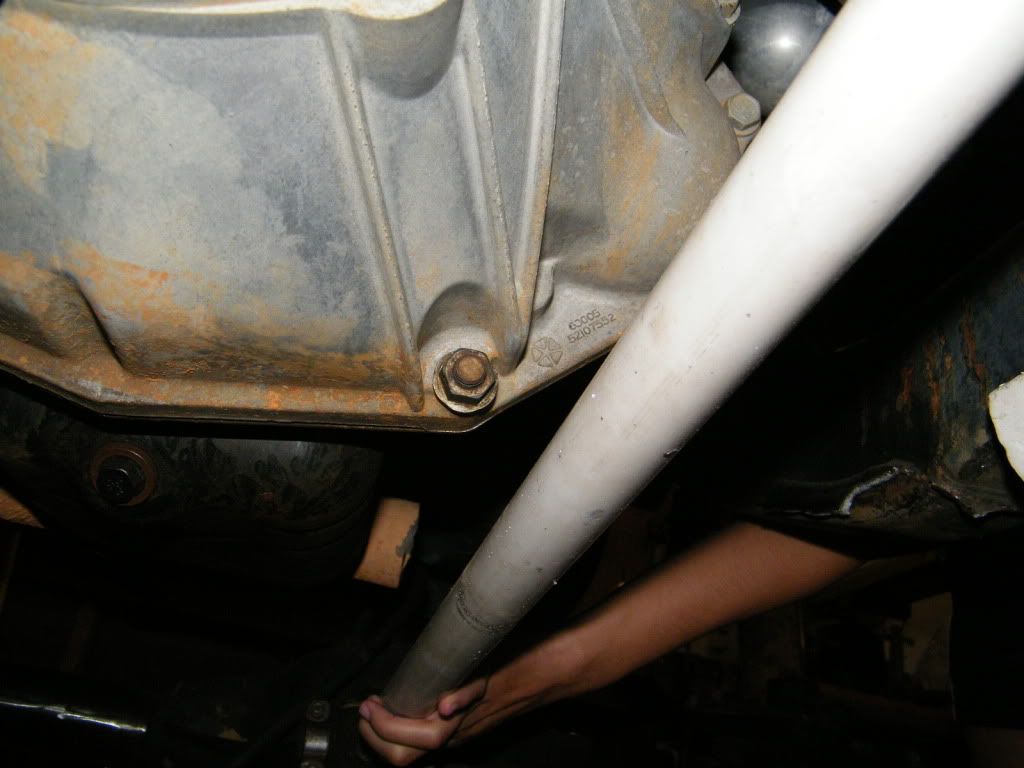 Keep in mind the front end turned out to sit an inch or so higher than that once the springs were put in… Just note that you can plan on a stupid-skinny front driveshaft. Mine will be getting build hopefully in the next couple weeks so I can add some real pics of that soon.
Here is how the UCA is connected to the frame, I chose to do it similar to the PolyPerformance 3-link kit. The 3.0" Ballistic joint upper can handle the angle in my configuration, just make sure you check and double check how much travel you need before burning everything in: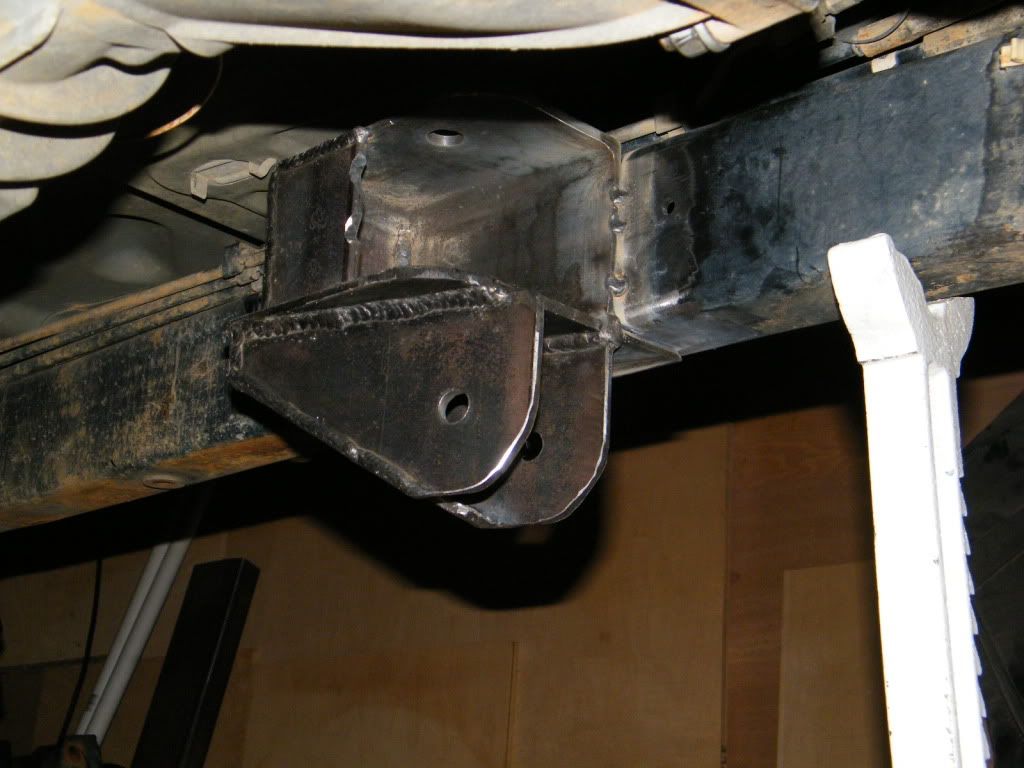 ...