I'm in N.Virginia. Axle is 1987 Ford one ton DRW front with king pins/discs..
Everything from lockout to lockout is there. Gearing is 4:09.
I do not know what kind of shape the caliper pistons are in. Everything else is fine. I'd like to retain the DRW spacers, and think that a 3/4" spacer will get the WMS out past the 1987 DRW calipers.
If I'm wrong, I'm sure someone will point it out.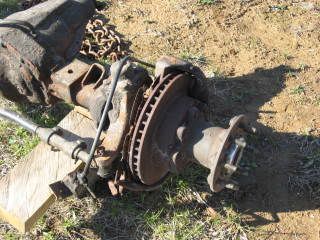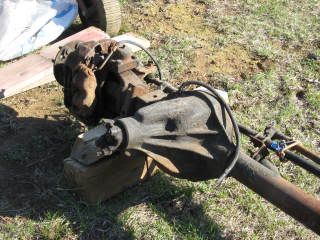 I bought it for $1200 (with a SRW D60--also here and for sale) sometime back for my project. It's been inside my shop for over a year, and I decided to go another route.
I'll trade + cash.
I want Dana 44 8-lug spindles, rotors and if possible, good calipers.
The plan is to pull off my 5 lug knuckles and swap on a pair of 8 lug knuckles I have here.
I'm needing $600 outright, or balance after the parts listed above.