I looked for cheap cabinets recently for my garage and couldn't find anything I liked or wanted to spend money on. I decided that large file cabinets might work if I put some time into them to make them look a little better. I found this Steelcase file cabinet on CL for $30 and threw on another $30 in paint to match my tool chests. I also added casters for garage mobility.
So far I'm liking them. Pretty cheap and the drawers are meant to carry a lot of weight.
Started out looking like this.
Then used Rustoleum safety red for the cabinet, black and silver hammered for the drawers.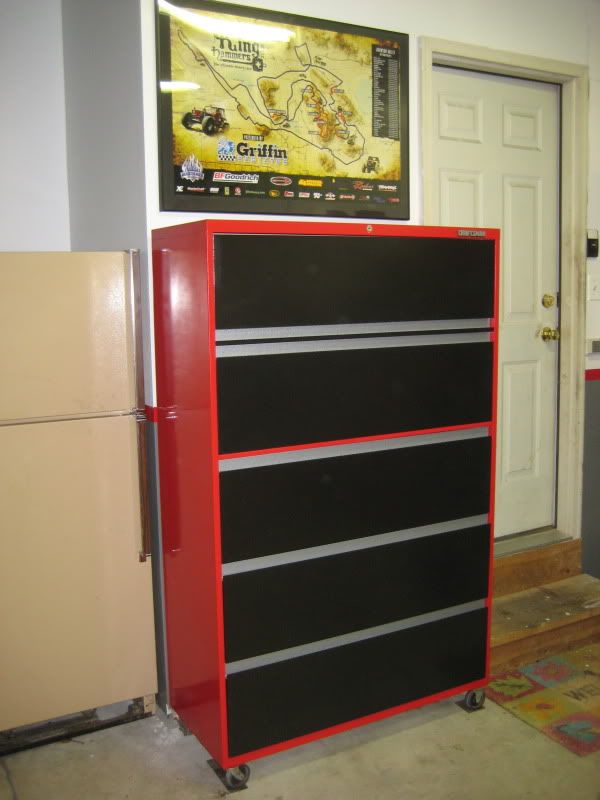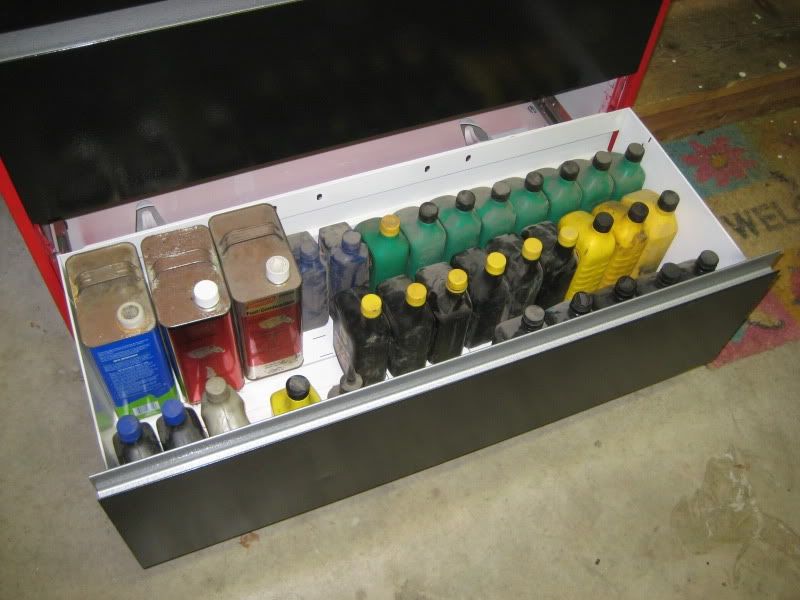 I even added a Crapsman logo I had from an old cabinet.:laughing:
OP, for your needs you could get some of the two drawer units and put a heavy counter on top.