Discussion Starter
·
#1
·
Tons of companies sell H1 wheel centers. There are 3 varieties: Flat, pressed, and gusseted. Flat are weak, even in 3/8" thickness. Pressed are strong, but only allow up to a 3.5" backspace, which messes up width, scrub radius, and other geometry.
Gusseted centers are very strong, and allow a full range of backspacing options.
Rogue Fab gusseted H1 centers are the lightest solution without compromising on strength. Our gusseted centers weigh 29% less than flat 3/8" centers, and are 23% stronger (see our web page for FEA and details to back this up, we did our homework).
Never heard of this before? Here is the reason why we care in the 4x4 world: If you can weld, you can have an awesome set of H1 wheels on your rig for less than $800 (including the H1 donor wheels). Other companies selling whole wheels can't come within $200 of that price even on sale. All you need is a set of military surplus 8 bolt H1 wheels and one of our kits ($67 per center, $29 per rock ring).
We offer these wheel centers in ANY bolt pattern
We can make them for 8 bolt or 12 bolt H1 wheels
We sell them in 4 and 5 wheel kits
We can sell them to you without rock rings if you want
We offer a 2-4.5" backspace kit and a 5.4" backspace kit
For an accurate quote, reply to this thread with your information:
Zip Code
Bolt Pattern
How many wheel kits you want
If you want rock rings with your centers
We may also need to know other details and options, but they don't change pricing.
Here is what the final product looks like mounted to a 42" TSL: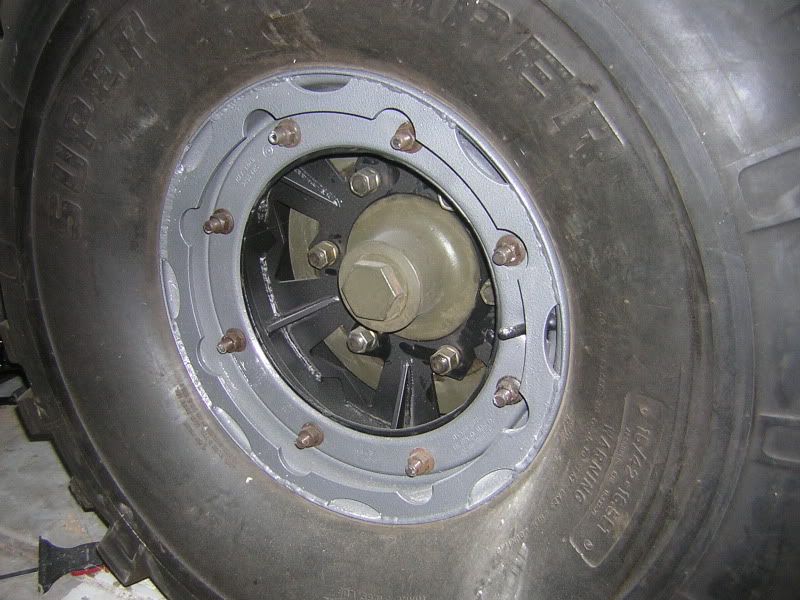 Here is an exploded view of an H1 wheel with our recentering Kit (our parts are the silver ones):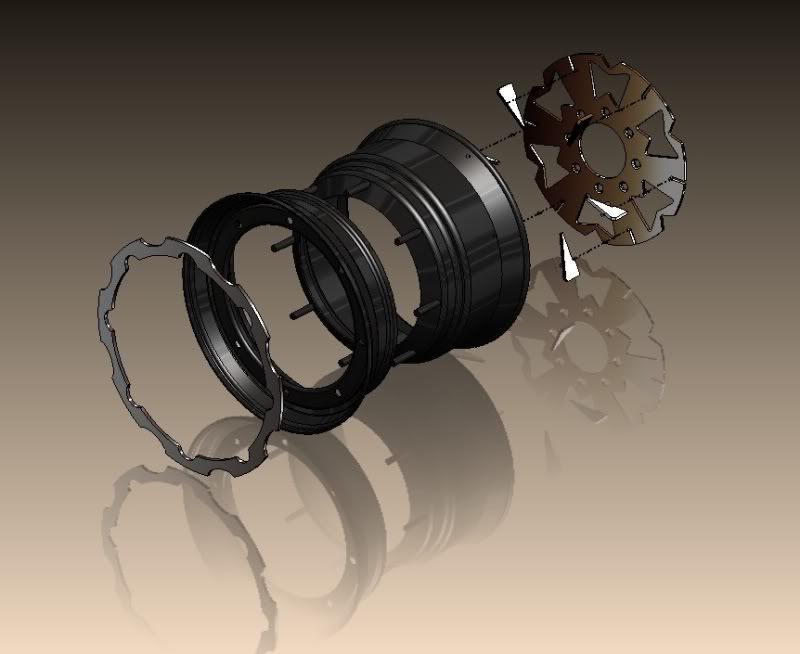 This is the new gusset design we came up with that allows the wheel center to be mounted with a 5.4" Backspace. That is 2 inches more than you can get with a pressed center and even a little more than you can get with a flat 3/8" center!