Discussion Starter
·
#1
·
So for a while now I've been hinting at building a VZ-58. And with finally being able to secure a receiver, I can start this build. Unfortunately it won't get much attention for a while, since I am still trying to get the G3 build party up and running, and most of my funds are being spent on that project at this time.
But, at least I was finally able to get the most critical part of the VZ-58: the receiver. I've been waiting over a year and a half to build this, so needless to say, I was a bit excited making the transfer for this rifle.
Sure, I guess I could just go out and buy a complete rifle now that the prices aren't as bad as they were two years ago (for this particular rifle, at least), but we all know it's more fun to build, right??
The parts kit came from centerfiresystems.com back when they were selling for 50 bucks a piece. I was also able to find some mags for 10 bucks each. Both of which seem to have dried up, or if they can be found, they're not nearly as cheap. I have two kits that I plan to build. One kit has the locking lugs sawed in half, so this kit will get the registered receiver. The other kit has it's locking lugs intact, so I may consider some 80% options for it. Or I may just get another 100% for it. Either way, I probably will not be building both at this time. Rather, I'll treat it like my FAL, G3, and 1st-round AK build, where I'll build one now, and have the parts to build a second one when I get around to it...
So here's the parts kit.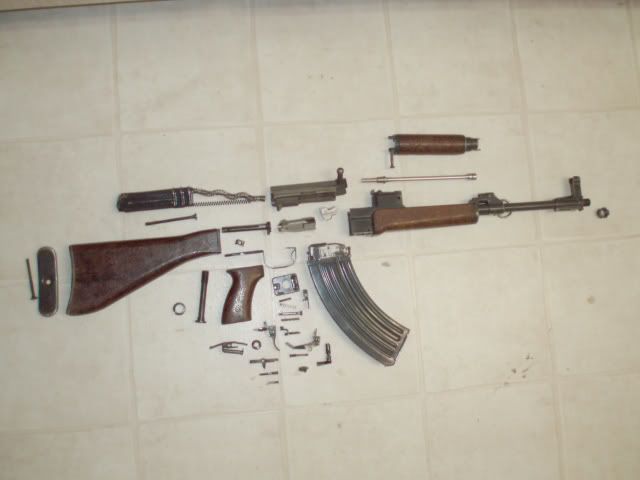 And here's the receiver. It is an Ohio Rapid Fire receiver that they recently released for production. I missed the pre-sale waiting list for it by 2 days, so I ended up having to get on a second waiting list, and pay an additional 100 bucks for it, but whatever. Cost was roughly $350 or so.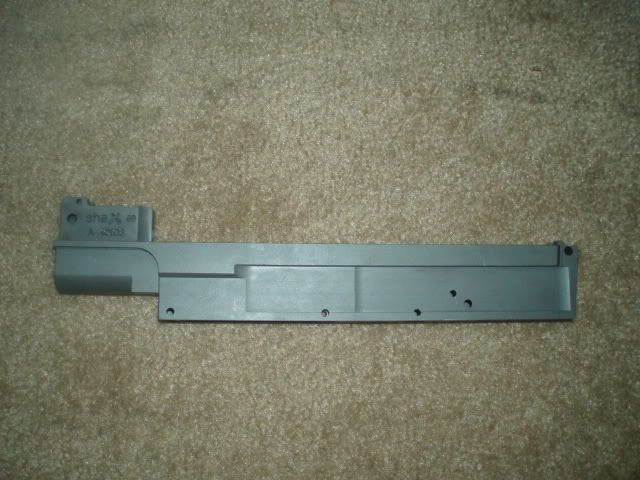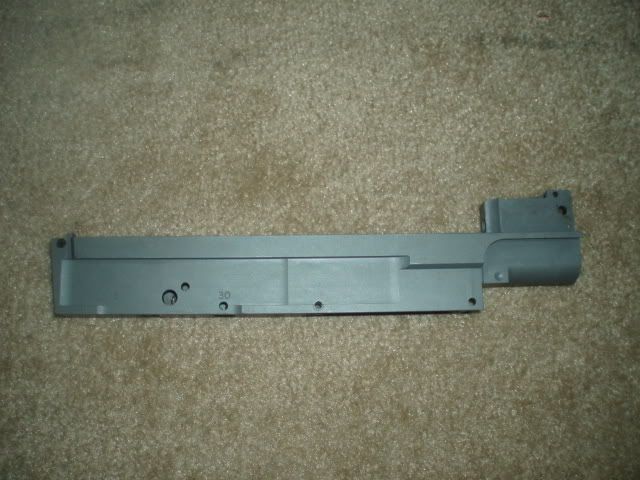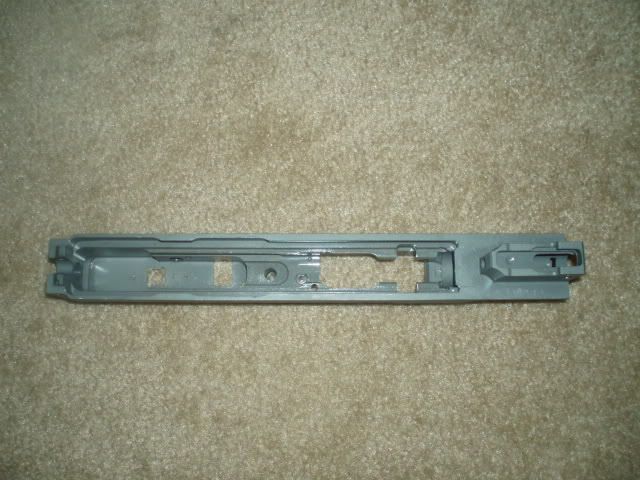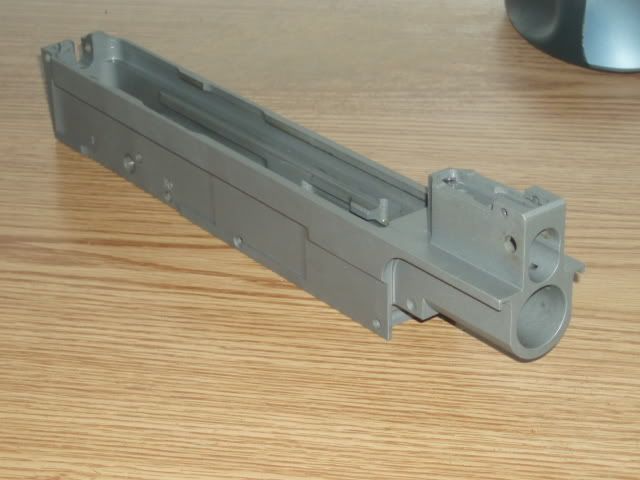 One thing to note about the numbers on the side under rear sight. That is NOT the serial number. That is a number placed by ORF to stay as close to the receiver's original look as possible. The actual serial number is engraved on the underside of the receiver. If you order one of these, make sure whoever does your transfer is aware of this. This caused a bit of confusion with my FFL dealer, and I had to get them to call ORF to confirm that I was correct when I pointed out they had the wrong serial number. I did NOT want a visit from the alphabet police :laughing:
So next up will be compliance parts. I know gozuki has one of my gas pistons to use as reference for turning some US-made pistons. ORF sells a compliance kit as well, so I will not have any issues with compliance parts. The only downside is the cost, at right above 100 for everything needed.
The barrel will need a permanent extension as well, which is available, and should I need any new furniture, that is also available.
I will update this thread as I make progress, but probably will not be until after the G3s have been wrapped up....