Discussion Starter
·
#1
·
Thought I might post this over here as well . . .
So I got bored today & decided to dive into this. Ive been contemplating it for awhile & broke out the wrenches today. Theres parts of this Im not 100% on, but figure I'll figure it out as it comes. I think Im gonna drop it down a couple of inches after its all buttoned up.
I started by popping off the fender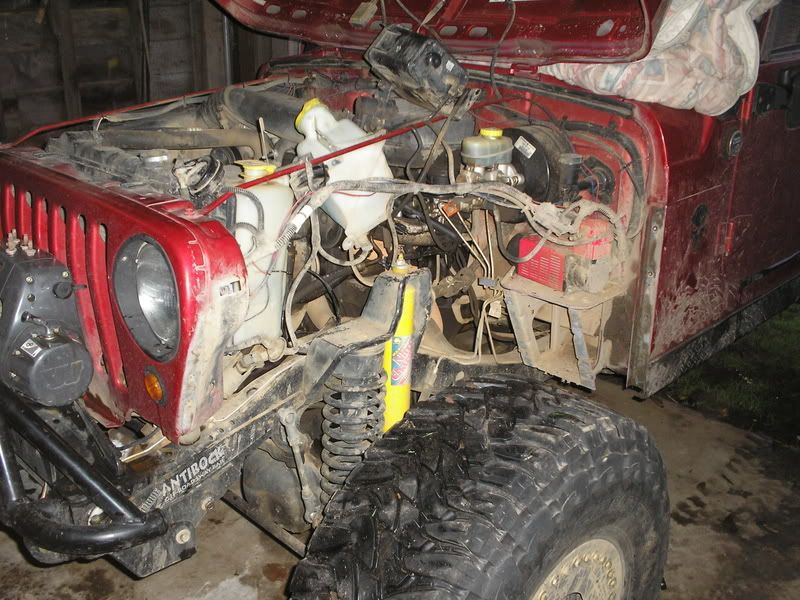 I then drilled new holes in the fender 3' lower. I had to cut out the rear, which ddint turn out as well as I'd hoped. Im gonna clean it up some, then cover it. You can see my cheapo compressor peeking out.
Then I taped & cutted the hood right along the body line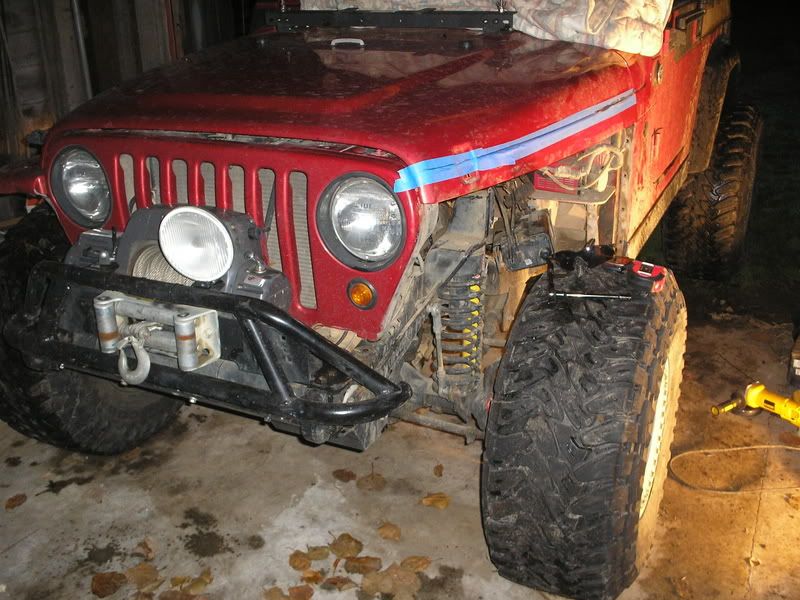 Here it is closed, I still need to 'finess' the fender a little closer to the body.
I plan to use door trim all across the bottom as well
Heres the side mocked up, just slightly lower than it will fit when finished. Compared to a before shot of the other side