Discussion Starter
•
#1
•
Should be simple enough :laughing:
My ignition switch is gone and the stearing column "casing" is fawked.
I can still start it just fine with a pair of pliers tho.
I want to set up en external ign switch that breaks the main power to the oem ign switch. Figure i could just leave the old switch "on" and use a "off", "on", "start" switch in series with it.
This chart has me a bit puzzled though :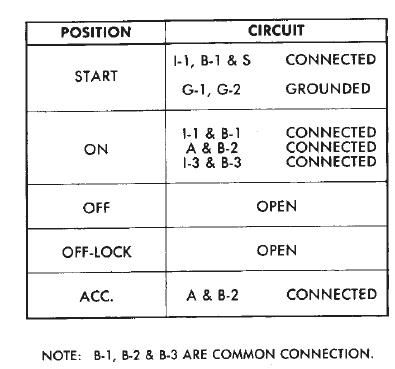 Do i really need the switch to make the ground connection or could i just leave those hardwired?