Discussion Starter
·
#1
·
Ok seeing as I was asked about this I figure I would do a how to
This is a self recirculating catch can with breather filter for difs, transmissions, power steering and transfer cases. Tomorrow I will show you how to make a ball check valve for it or simmilar so it will seal completely when you are on your lid. I will also make a simple mounting bracket.
But lets stick with the basics first.
I am using a Venom energy drink bottle ($2). The drink tastes like anal squeezings but the bottles are nice formed aluminum. I found them a while back and have made them into all sorts of neat containers. They are cheap, durable, light as hell and other than the cap work great for something that needs to hold nothing more than fluid.
You can use pretty much anything, hell a beer "aluminum bottle" would be cool. or run by the dollar store and pick up a couple cheap stainless or aluminum water bottles.
This thread is less about what its made out of but more of just build some shit. :flipoff2: we got guys with incredible fabrication skills buying things they can make while posting on here and guys who would rather buy something instead of making shit from crap they already have :laughing: My entire time making this was 20min including taking pictures.
As I go along things can be substituted for other items, better or worse, I just picked up the first random things at home depot (including the venom) that I knew would work.
This is your drink of choice, pick your color :laughing: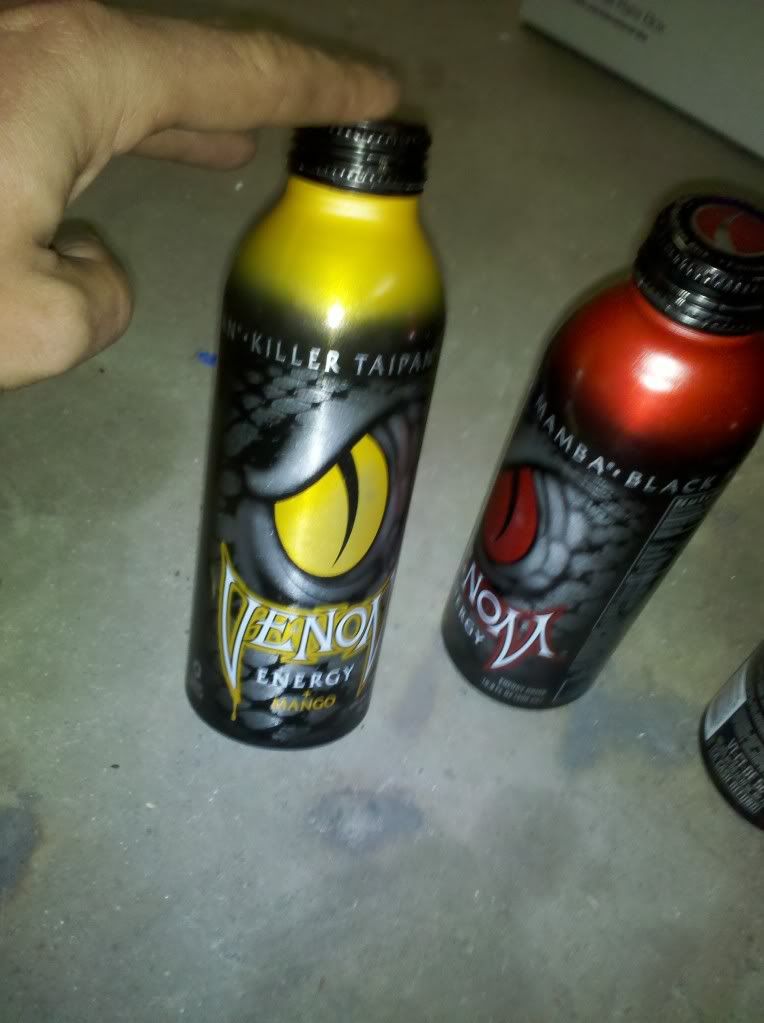 I cut one in half to show you the interior and measure the thickness.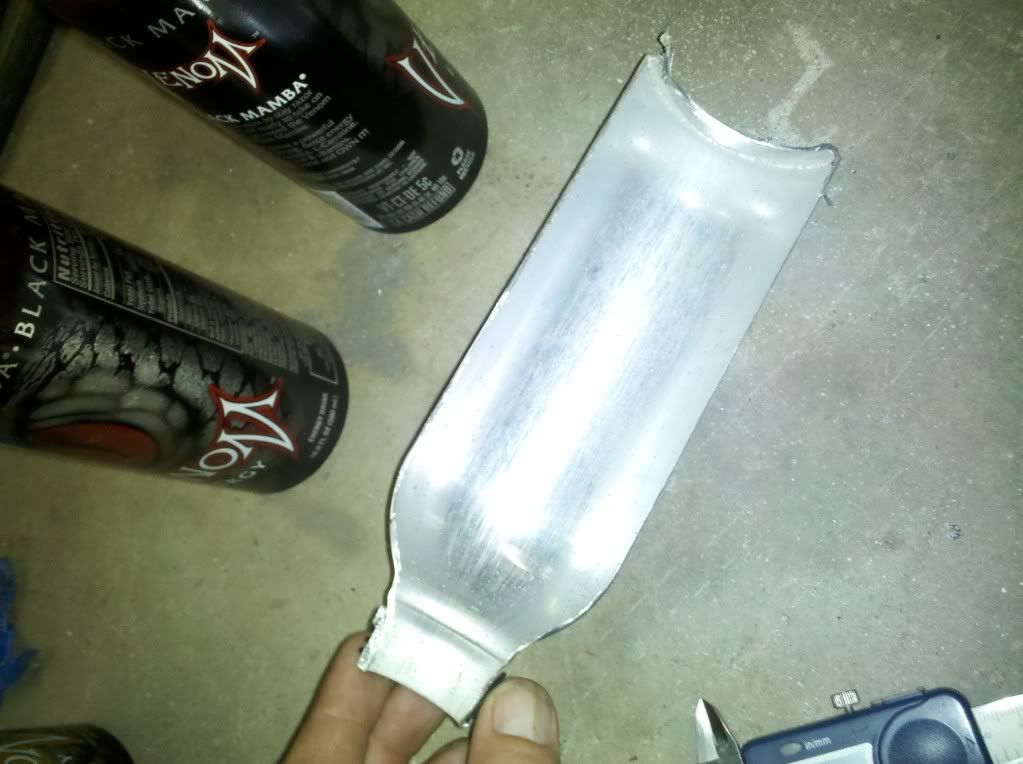 Thinnest part is .024" thickest is around .03, fine for something that should never see any real stress.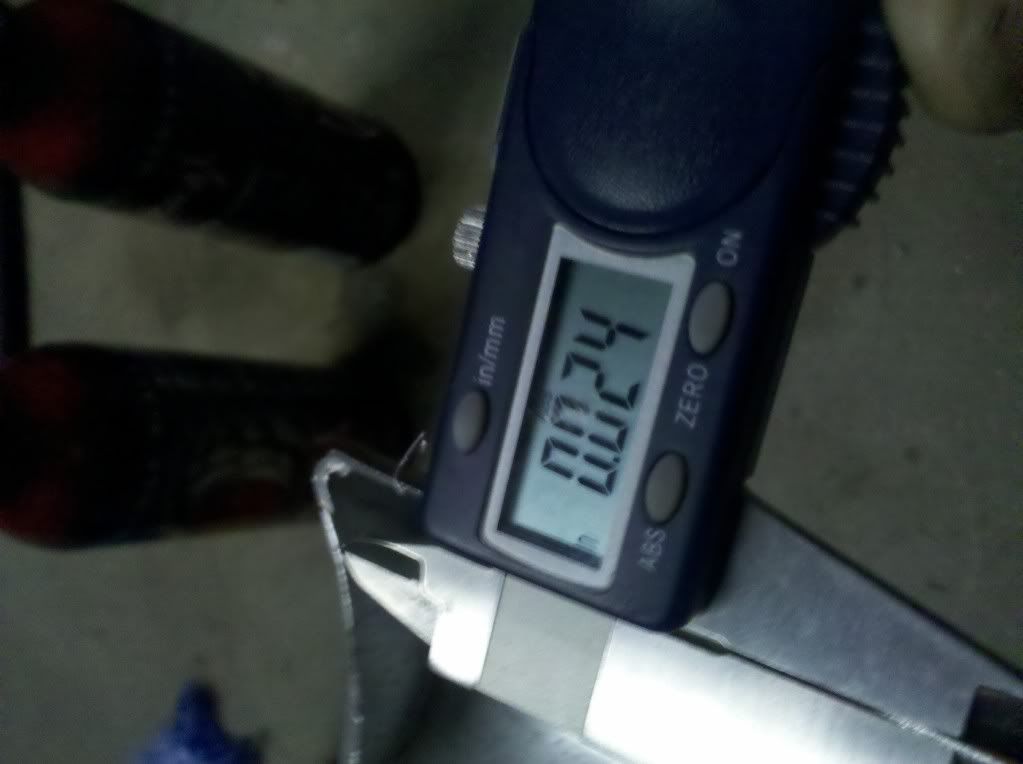 so lets start, first thing is empty them, either in the sink or in you if you like the flavor of the mop water of a strip club then chug one down. Hell it may make you quicker to finish the catch can.
Our fitting will be a steel 1/2" to 1/4 NPT adaper ($1) and a 1/4" barbed fitting ($1.50)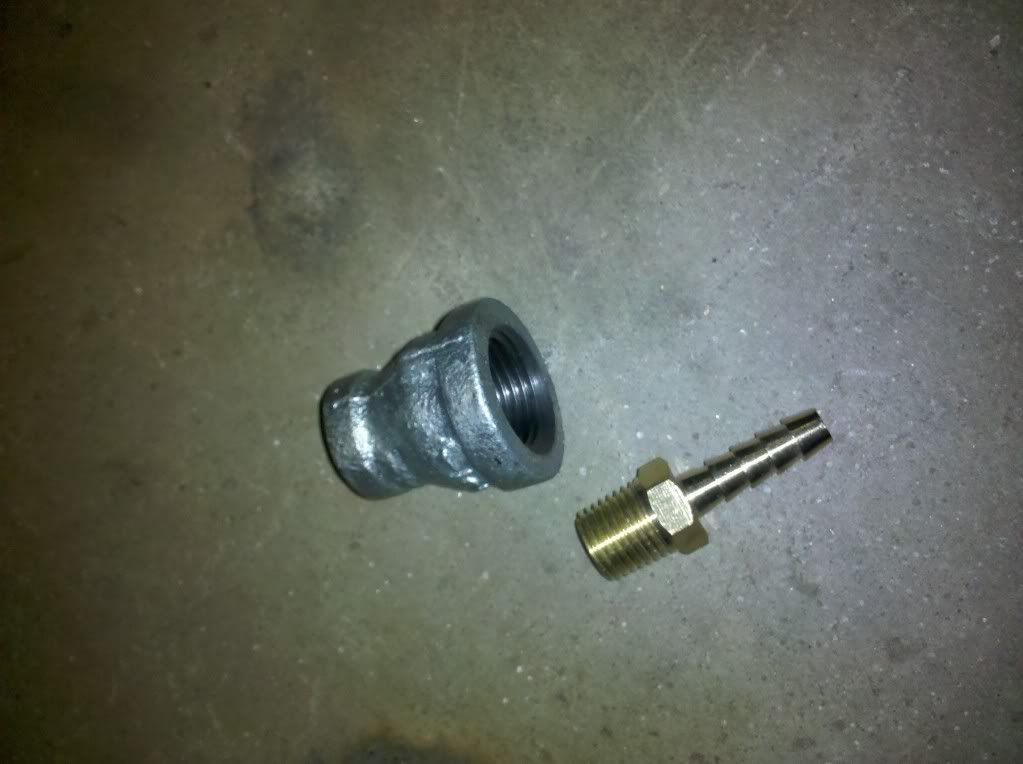 Put the fitting in the adapter, chuck it in a drill and hit it to the grinding or flap wheel till its a nice snug fit in the neck of the bottle.
next