Me and 5brosfab have been pm'ing about the clutch setup I chose so I figured I would post up details on it for informational purposes.
Little diagram I drew with part #'s. You can get them all at summit.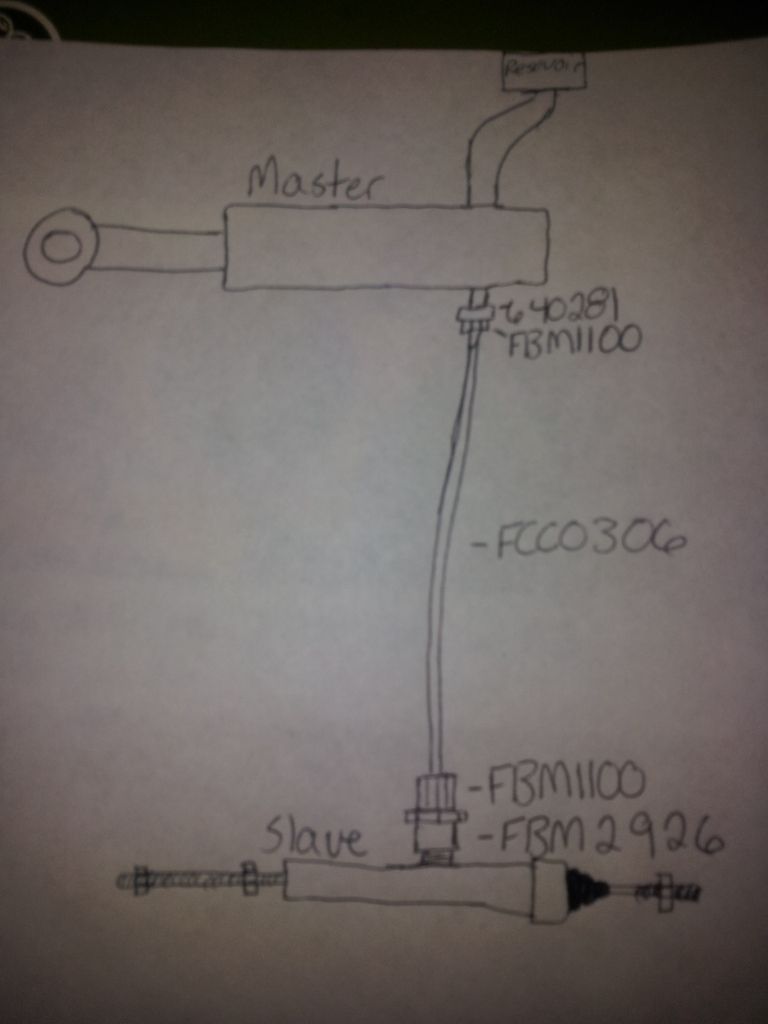 This setup uses a stock ranger master cylinder and a pull style slave cylinder like this one.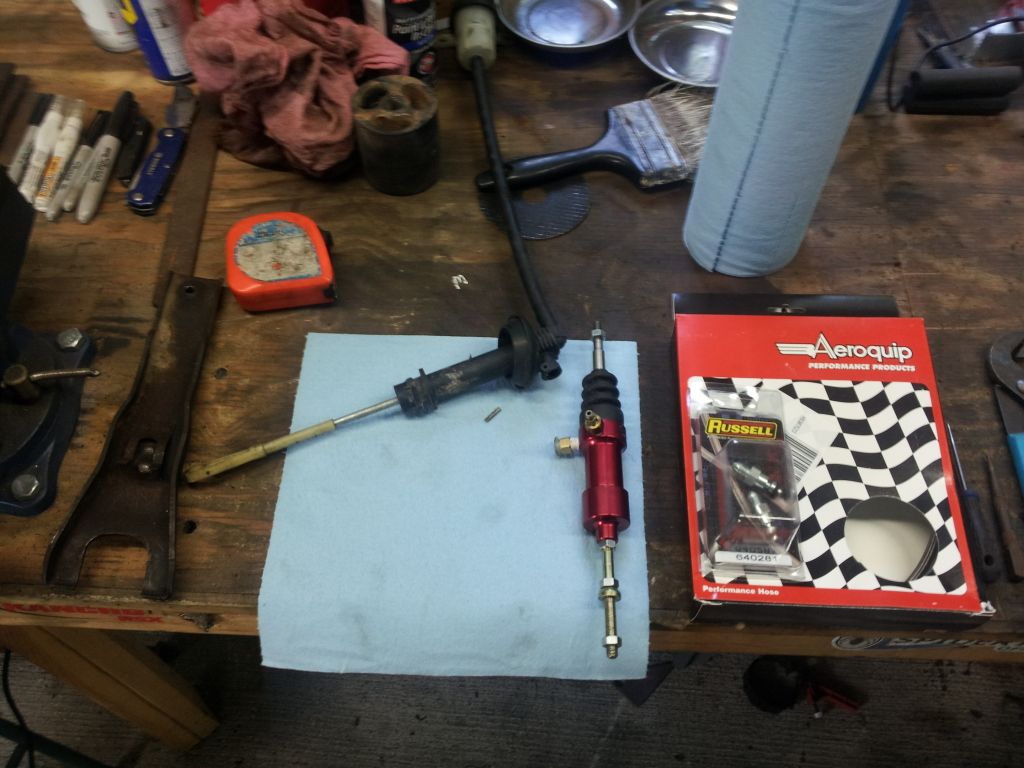 It is -3 an hose. Pretty simple to do. I used these websites for info on how to build the lines.
http://www.dsmtuners.com/forums/art...how-work-stainless-braided-hose-fittings.html
http://classicmotorcycles.about.com/od/technicaltips/ss/How-To-Make-Braided-Brake-Lines.htm