Selling my HPI Savage Flux XL, need the money for other projects. I built this truck from brand new ebay parts and it only has 3 runs on it total. Truck comes as an RTR package with all electronics (no batteries), ready to go right out of the box with your own batteries.
$650 shipped OBO!
to the lower US 48 from Sierra Vista, AZ 85650!
Features -
CCNeu 1520 motor (about a year old, still runs great, never been above 130*F) and a 3 runs old MMM (never been hot enough for the fan to kick in), MMM has EC5 connectors on it.
Futaba 2PL 2.4GHz transmitter/receiver and a PowerHD steering servo.
HPI BulletProof diffs front and rear, HPI Flux XL wheelbase conversion kit with XL length Flux TVP's and uses OFNA 1/8 buggy 17mm wheels hexes (still has the wide XL stance), and the motor mounts have been dremeled out to work with the 1520.
Lots of the phillips screws have been swapped out for hex socket cap head screws but there are still a few phillips.
For traction duties this truck has a set of Proline Tech5's wrapped in Proline Trencher tires that have 95% tread left, as well as a set of stock Savage XL Terra Pin wheels/tires.
The body (HPI Gigante body) and body posts are a bit torn up from rolling backflips on tarmac but still completely usable. The chassis and skid plates have a few scratches (3 run's worth) on the bottom. Also comes with a titanium wheely bar/spark bar, throws sparks when it drags on concrete/pavement during high speed wheelies. Also, the bulkheads were modified to work with the older style arm braces as I was sent the wrong ones by Amain, minor issue, does not at all affect performance/strength.
This truck will also come with some spares (not pictured), a few arms, skid plates, battery boxes, spare bulkhead and shock tower, stock XL wheels/tires etc. etc.
ALL electronics work in this truck, everything runs nice and cool, I just don't have the time and space to enjoy this truck to its full potential and I need to fund other project. It needs a good new home!
$650 shipped OBO!
On to the pictures (Excuse the dust on it, will be cleaned before shipping)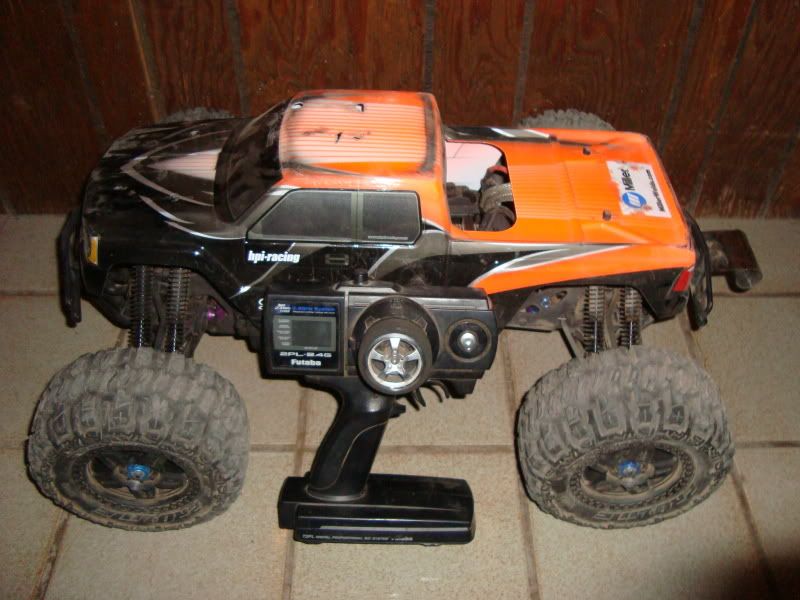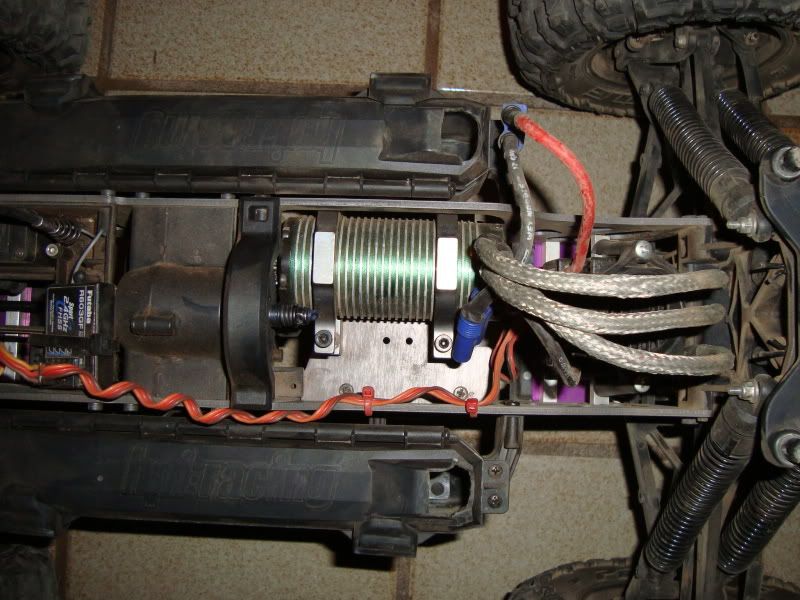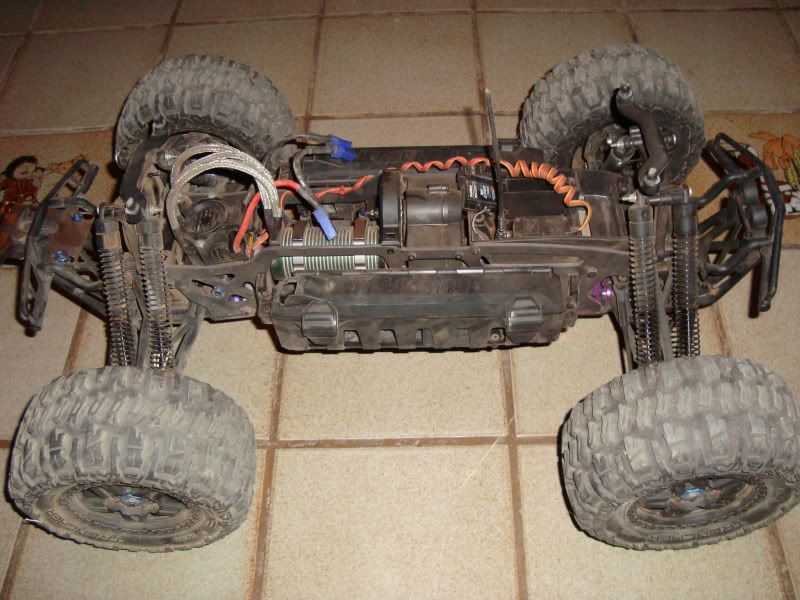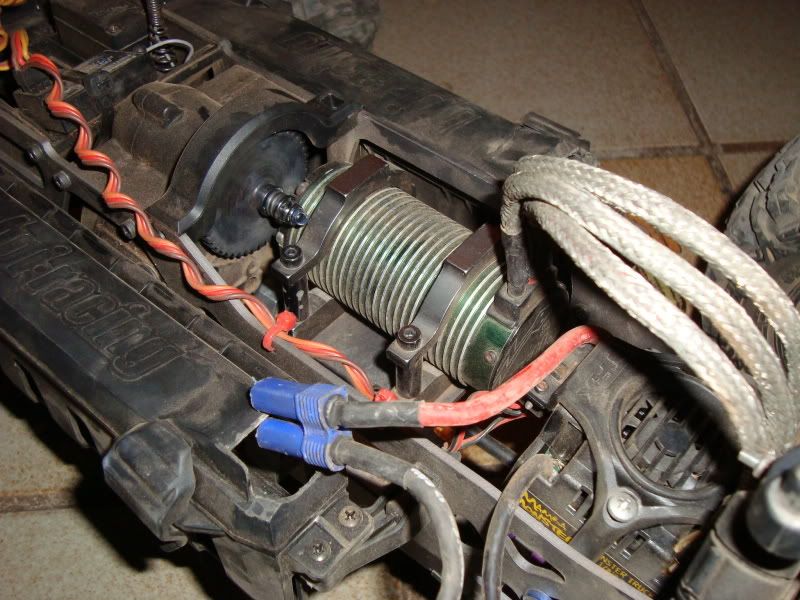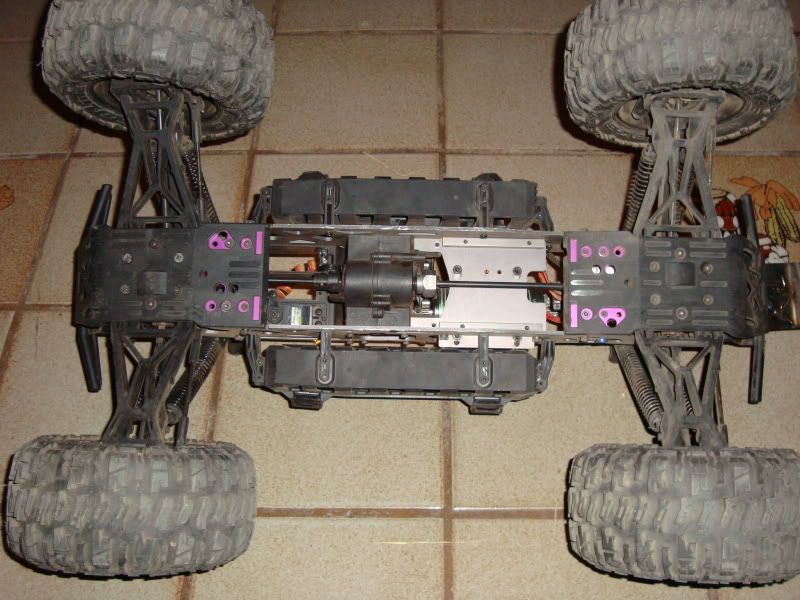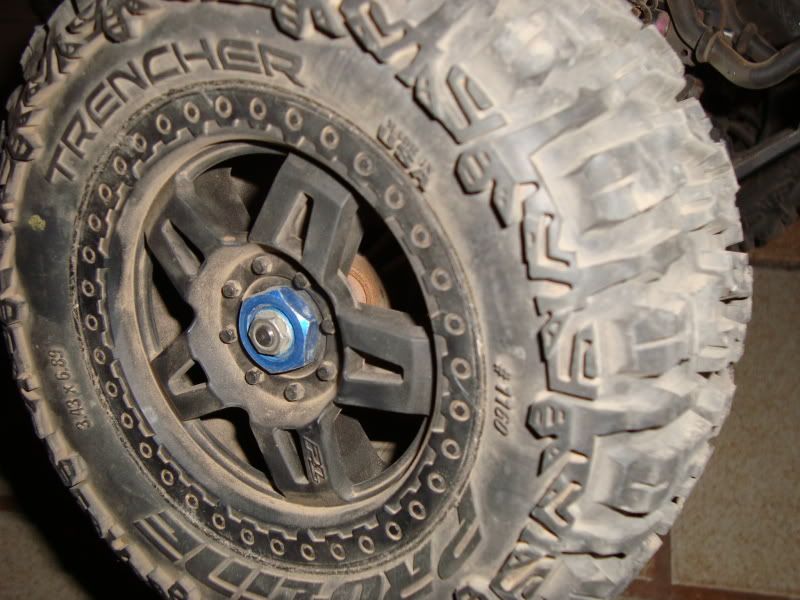 $650 shipped OBO!