Discussion Starter
·
#1
·
Some of you may remember that i had a beautiful 82yota that i wrecked. Here is what it did look like.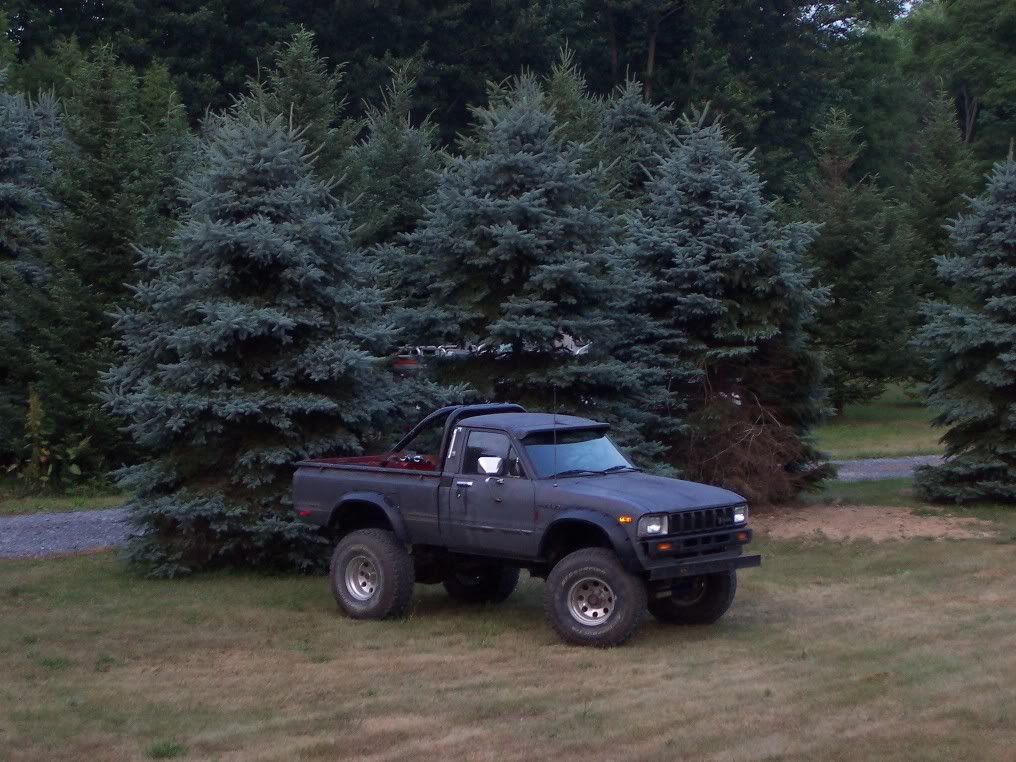 This is what it looked like after i hit a tree at 65mph.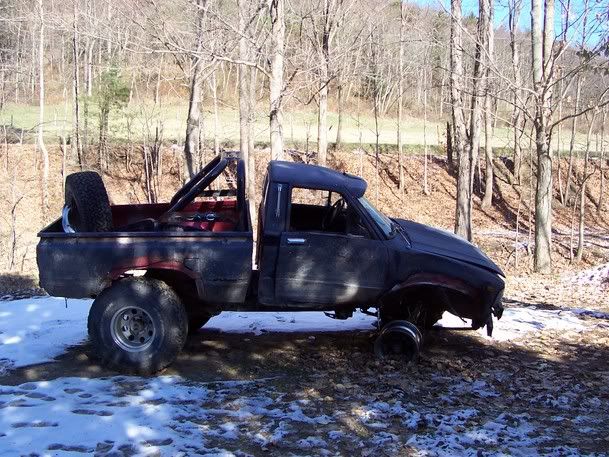 Luckily i wasnt seriously hurt and the next day i came back put a few things back together and drove it home. Well i sold the 35BFG AT's and rims for 500 bucks that were on it. And with that i started looking for a new truck and stumbled upon this in the paper. Its an 86 yota ext. cab with an 84 engine in it. Yeah its got a carb. :mad3: But it has a 4in susp. lift and 3in of body lift with bald as shit 35's. Now from what i was told this was once a show truck and it is in a very very sad state. It had been sitting for almost 10 years. But with a new battery two turns of the key and it started right up. So whats the good news in all of this? I only paid 500 bucks for it. Yup for what i sold my tires off my old truck that i only paid 1200 for in the condition the first pic i bought another truck. I pulled both diffs out of the old truck and welded one up and am going to put it in the 86 this weekend. I also picked up an IFS locker for 100 bucks off a friend who is doing a SAS on his truck soon. That will go in shortly there after. With the $800 im getting back on my tax returns i think i may get a set of 35in boggers for it. I have a 14 bolt rear end that will eventually get put in and hope to pick up dana 60 for the front here some time over the summer when i have more money. I will keep everyone updated. O and here is what it looks like currently. Warning: this truck is in a very VERY sad state. Be kind.