Discussion Starter
·
#1
·
I haven't posted a build in a while... So, I guess it's about time to share some ideas again:flipoff2:.
I'd like to introduce the redesigned EVO2 series Chassis from Bent Fabrications.
This is not going to be another thread where a builder shows you a bunch of the latest hi tech unobtainium parts you can't afford in an effort to make a buggy like no one has ever seen before.. Instead, I'm going to take you through the process of us building our production EVO2 chassis and options that are available from us as well as some REAL TECH on the details of how to get your chassis finished up and drivable after you receive it. The pics won't necessarily be all from the same chassis. In an effort to answer questions and show alternate ideas and methods, some posts will be from customer rigs in progress. So if you've been looking for a great chassis to build at home, stay tuned... one of these could be perfect for you!
Before diving into the build of one of these, I'll start out with a basic introduction to the chassis line. This is not a chassis "kit" that you put the chassis together at home, it comes to you fully welded at the prices below.
Pictured is a base model EVO2 Chassis that starts out at $2800. With tons of room in the bed for your stuff, it's a great revision to the original concept.
The more popular model is the EVO2 EX starting at $2950. Dimensionally the same length as the EVO2 above, it has a reshaped "extended cab" area designed in. Whether your just looking for some room to keep the cooler within reach on those long trail rides, need a little extra room for the belly:flipoff2:, or trying to package all the stuff associated with endurance style racing, I think you'll find the extra room inside helpfull.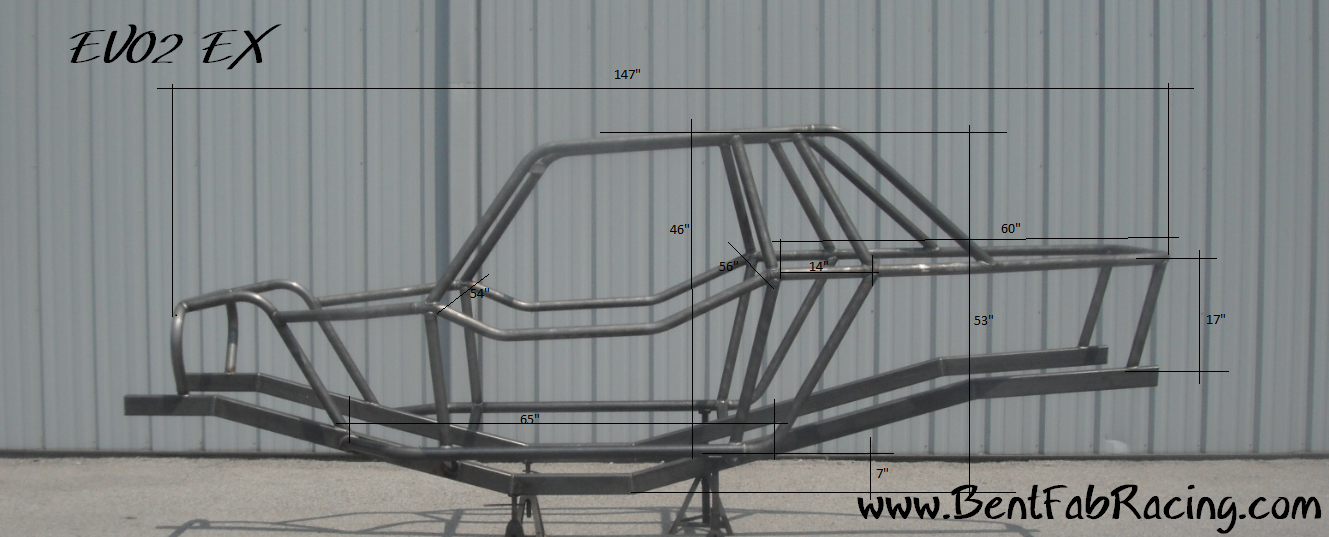 If your still needing more room.. how about the EVO4? Starting at $3200, This Chassis has a 16" stretch added to the EX model and is going to have a 130"+ Wheel Base geared toward 40" and bigger tires... Unlike other 4 seat chassis out there, this one is designed to use a full 48" wide rear bench that could seat three adults in the back and still have some bed space for all your junk! If your looking to build something that will haul the WHOLE FAMILY and your camping gear, or if you just want to load up a crew of 5 and still have enough room for a cooler big enough to keep all of them from getting thirsty... this is going to be the "crew cab" style chassis you've been waiting for.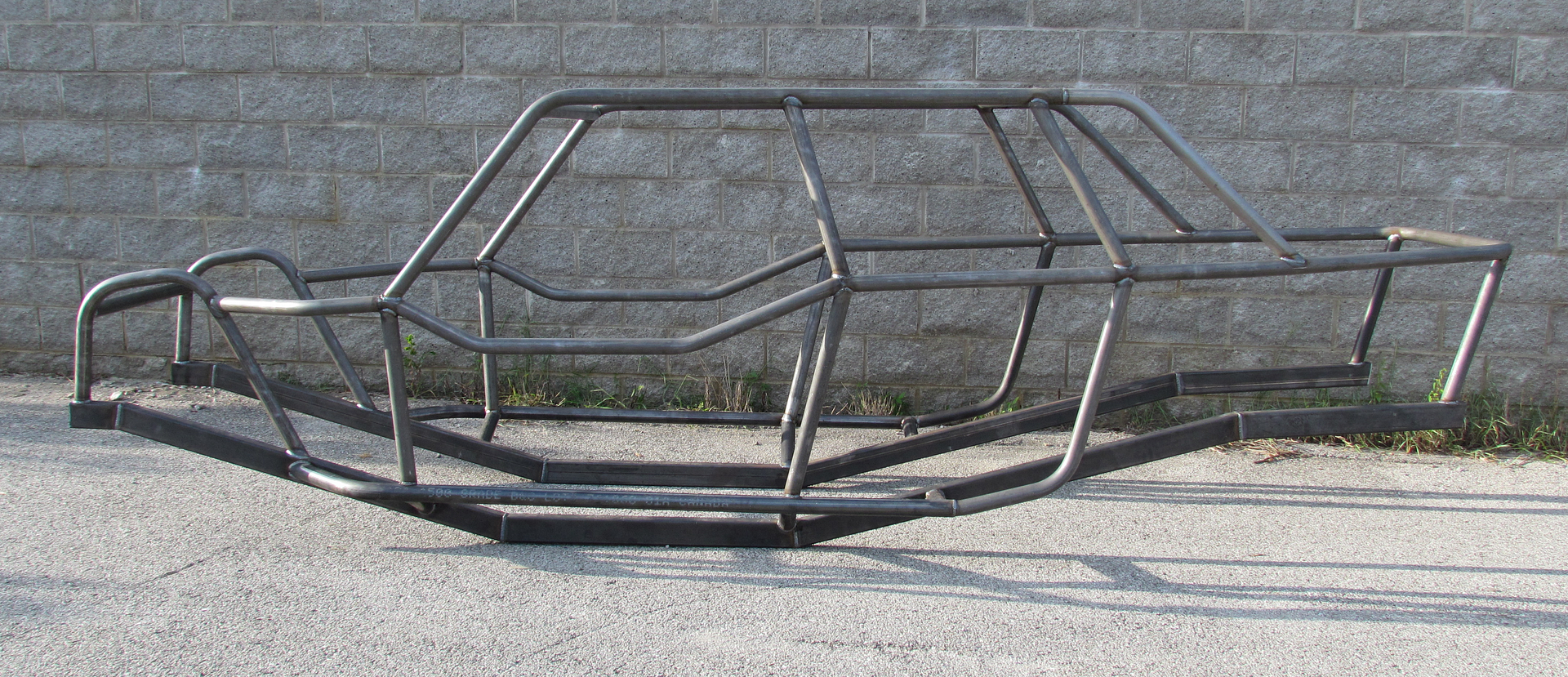 You can find more info about specific chassis options, promotions, and pricing in this thread over in the vendors section.
EVO2 by Bent Fabrications
. I will get to these things in this thread, but we need to keep questions about availability and ordering over there to keep this about building it once you have it.
-Tim