I thought it might be a good idea to post about the truck culture in Iceland, just flame me if i'm wrong :smokin:
In Iceland the most of our serious wheeling takes it's place in the winter time, but of course people use there trucks in the summer also (but that's another story)
The trucks that we use for wheeling are marginal, ranging from 33" Suzuki's to 54" Ford's. I would say that the most popular truck for snow traveling here in Iceland would be a nicely modified Toyota on 38". Diesel fuel was very popular few years ago because it was so cheap (almost half the price of gasoline) but you had to pay small taxes 1-2 times a year for every km you drove your diesel, so at those times nearly everybody drove diesel but since then the government has taken away these taxes for each km and a gallon of diesel is as pricey as a gallon of gasoline, so it isn't as much concern as it was if you drive diesel or petrol powered truck.
Some of Iceland's off-road machines.
Here is a old but trusty Toyota Hilux double cap that has been modified for 38" tires (sadly to say there are always fewer and fewer of those gem's on the street's now)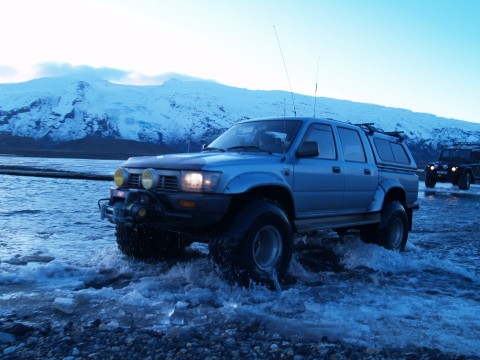 Nissan Patrol on 38" tires, those trucks are very rigid and from what i have seen these trucks do work very well in the snow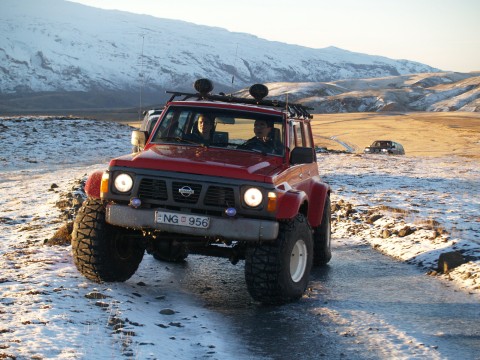 Here is some nice photo of a very nice Jeep Wagoneer XJ that has been modified for 36" tires.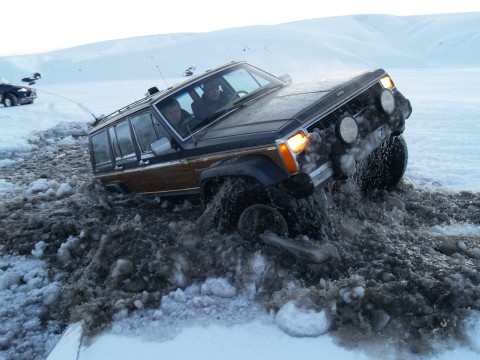 A real monster !!! Ford F-350 that's sitting on 46" tires, and that's even not enough (some guys are running on bigger tires)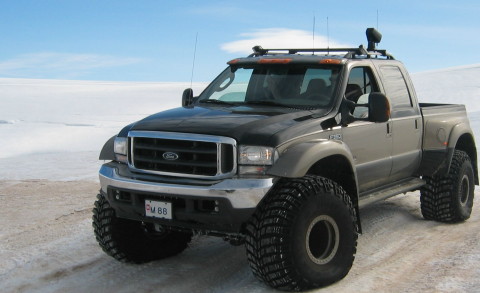 Like this one for example this Dodge Ram that is on Benz Unimog portal axles and 54" tires ! wicked.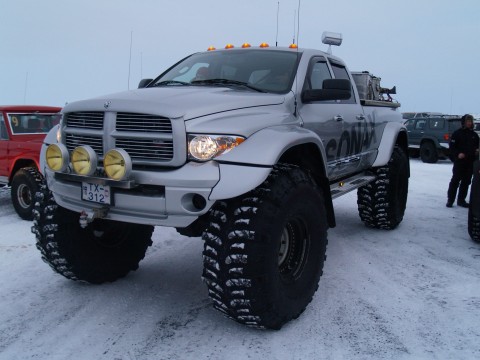 A real Classic here we have Jeep Wagoneer that's been modified for 44" Dick Cepek tires (few years ago these were the monster tires around)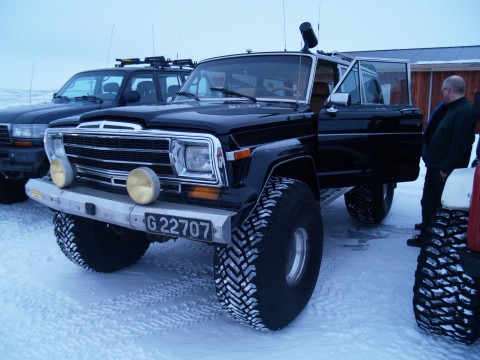 Last but not least we have a beautiful '74 Ford Bronco on 38" Monster Mudder tires.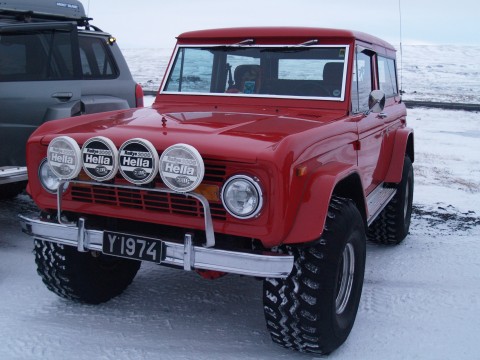 Hope you guys like it, if you have any question about Iceland's 4x4 please ask... and I will try to bring you the best answer possible.
Best regards and take care.
These picture's i got from Thrandur site -
www.4x4offroads.com