Shorter...How much shorter? My 04 30 spline stubs are 9.39" long, and I thought that was short.
This is what I mean by SHORT. OEM '05+ SD D60 stub.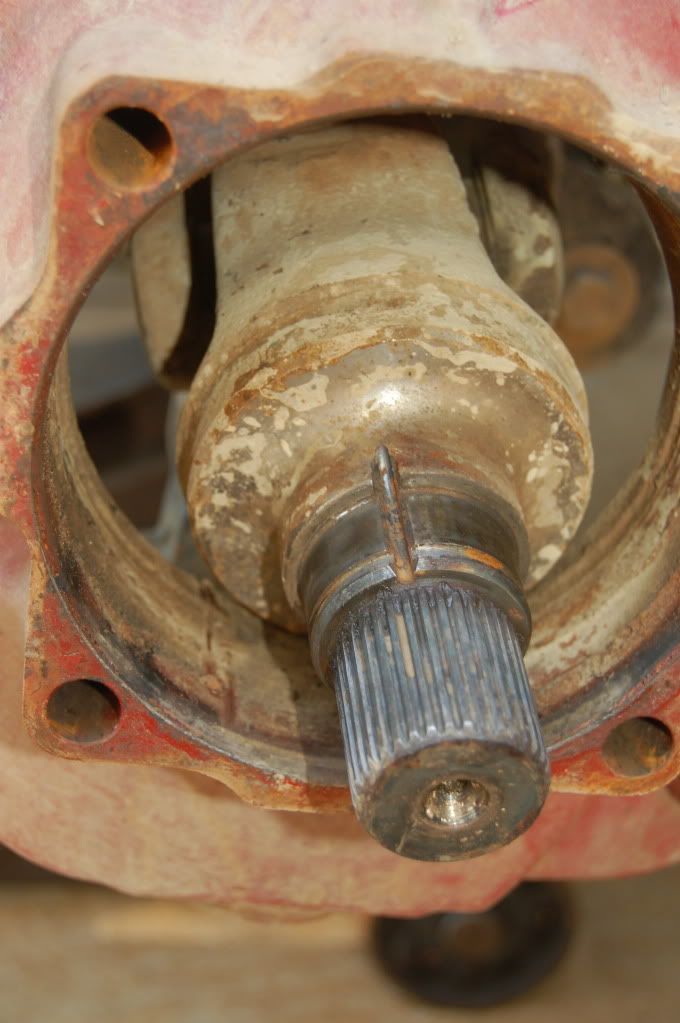 Though, once the OEM lockouts are removed there is room to use longer, custom stubs for ease of machining and full hub spline engagement. Here are some custom Yukon 4340 stubs I had made.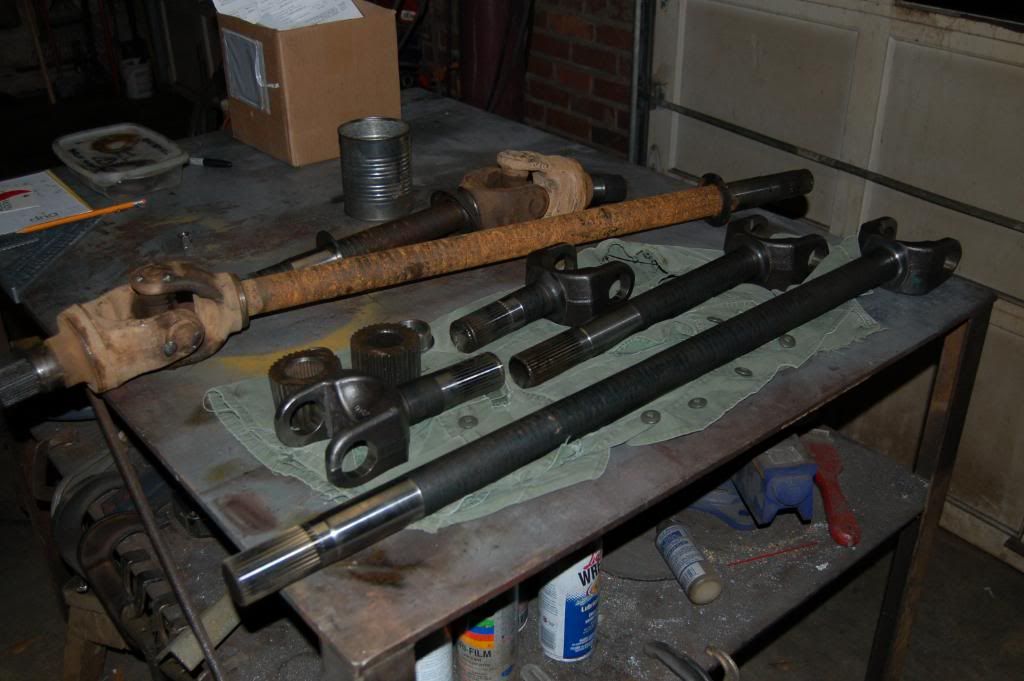 And finally, just for the sake of getting some pics in this thread, here are some of my high steer set up and hubs (redrilled 8x6.5)