Please stay with me on this Intro. It seems that all projects start with a story. Here is my story. I've always wanted a buggy. This entire project started in Mid July 2009 just prior to my deployment to Afgan. This project was born because of a drastic forced change in my life. On July 2nd my "Current" X-wife demanded a divorce. I was 3 months away from deploying. After 2 weeks of talking with my family (while all emotionally messed up as they come) with their strong advice, I hired my attorney. The same day I hired my attorney, I made a phone call to a chassis engineer, Rick Moonyham. We got to talking about the future of my situation, and I was able to guarentee a cash base project while I was playing in the box.
I deployed on schedule, the divorce decree was signed by me and my X, and I was off. The Divorce was finalized and signed by the Judge on Dec 22nd 2009. While I was gone for a full year, A car was being built. At times it took A LOT of coordination and phone calls with people across the country to supply Easy the needed componants. I finally arrived back in the states, Nov 2010. I then made a trek out west in Feb 2011 to attend KOH and drive a Camera Guy around for the upcoming DVD. I dropped my Jeep off at my parents house in New Mexico so I could bring back my current project. So with that in mind, I hereby present to you all, JEALLE O' CIGANO. . .
Porn Star Dancing (Rock Version) - YouTube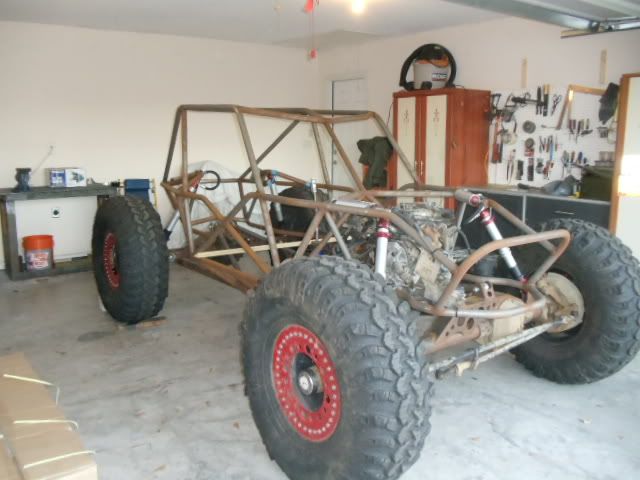 The night prior after a 5300 mile round trip: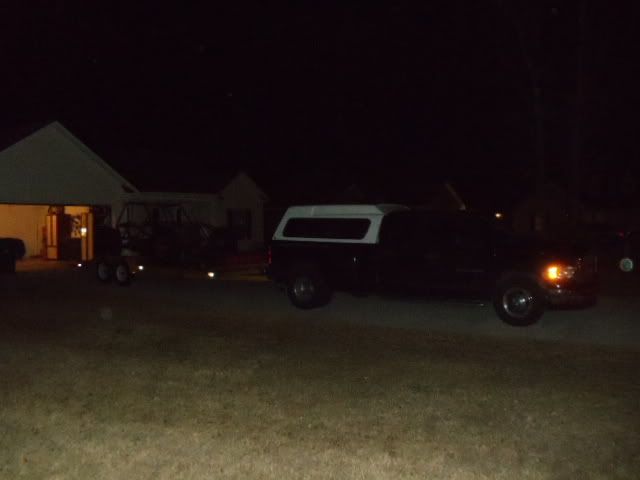 The following pics are all Easy's Craftmanship:
Here are the specs:
106 WB
Front HP Dana 60 up front from 89 F350
Rear LP Dana 60 out back from something.(I think a mid to late 70's ford F250)
2.5 liter MPFI Jeep motor from a 93 YJ
NV3550 5 speed from 2002 Jeep Rubicon
StaK Monster 3 speed.
The Drivetrain combo came out of a running buggy. So all works tits. Also, I plan on polishing the turd of the 2.5. I have some neet stuff being done right now in R&D in a secret location
First step in the build, get some material: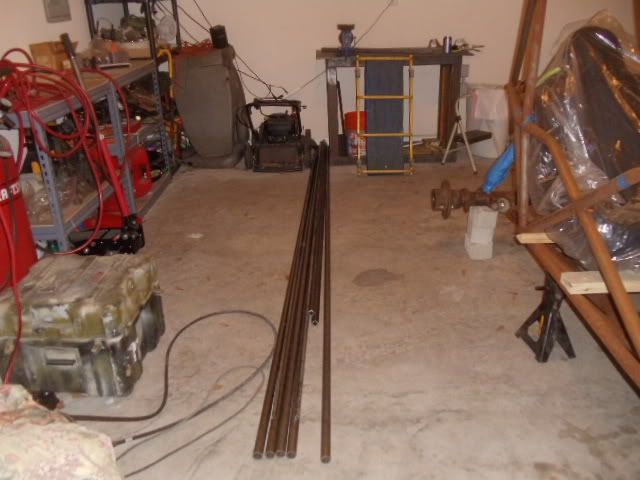 And one thing that needed done, the stock OEM lower alternator mount interfered with the Chassis. So I needed to Fab up a mount for the Alternator. I wanted to get this out of the way. Also, this was the VERY FIRST fabricated componant in my project: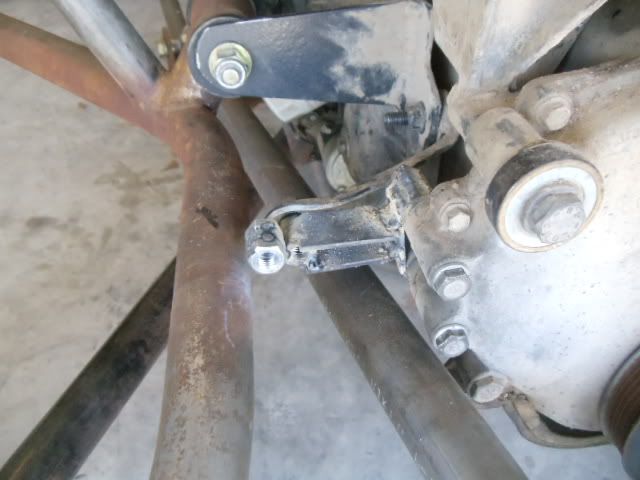 Its very ugly, but it gets the job done.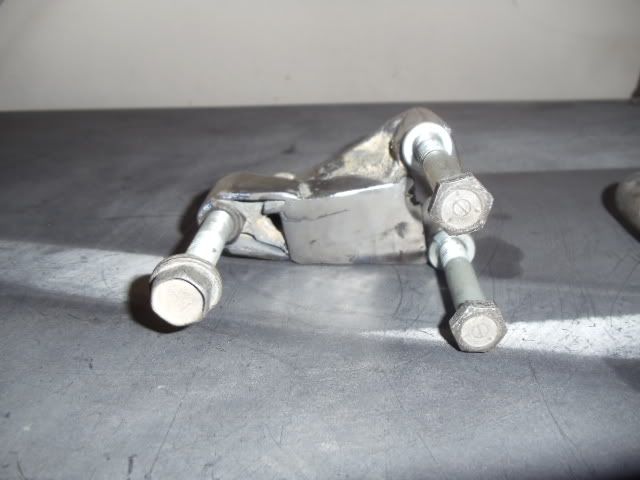 Now this project will be built in a garage. I don't have all the super bling tools to work with, but I do have alot of local professional industries with the tools with amazing rates. I will throw NOTHING but the best at this project. So this will be a long drawn out project. NOTHING BUT THE BEST!! Also, this is my first attempt at a ground up from scratch build. But I have all the references here on PBB for assistance on EVERY detail required on the build. I am going to go SLOW and take my time and try not to fawk this thing up. I was given a VERY solid plateform to start with. I will NOT fawk this up.
More to come. . .