Ok so I'm finally slowly getting starting on my 1990 4runner build so I thought I would start a build thread. Oh and props to those that know what Khione means.
A little bit of background information: I am 18 and I just started my freshman year of college and at the same time I work about 25-30 hours a week at a hospital to pay for rent, living expenses, and to fund the 4runner build, so I don't have a lot of free time. Whenever I can, I make a 45 minute drive to my dad's shop to work on my 4runner, so this will be a somewhat slow build. A couple years ago I got a 1989 ex-cab pickup with a solid axle and a 4.3, and since then I have pretty much been fixing and re-doing everything on it, but I have learned a lot in the last few years. So now I'm trying to sell my pickup and build a 4runner for a couple reasons. I wanted something with four doors and I wanted to have something that I can say "I built that".
Here is my 89' that I daily drive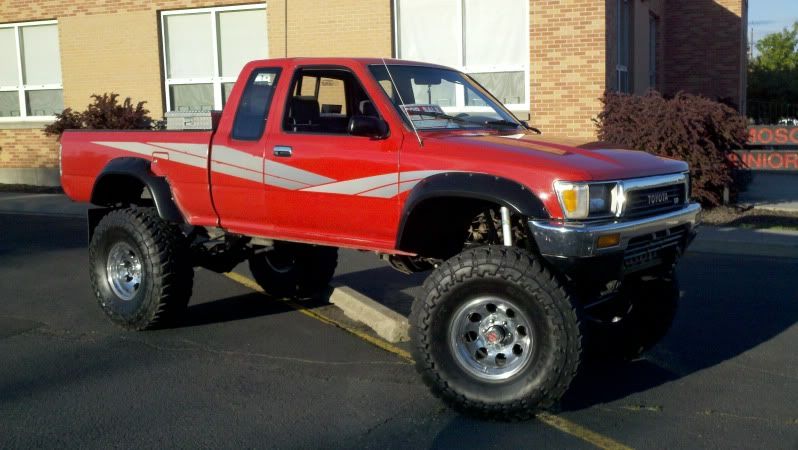 And here is my 1990 4runner the day I picked it up for $1300. It will also be a daily driver. It is really clean and I'm looking forward to having electric windows and remote/electric locks haha.
The plan is:
5.3 chevy vortec
700r4
Twin-sticked Ford 205
Ford Dana 60 front
14 bolt rear
14" coilovers in the front, some sort of coil spring in the back.
Tires are going to be a set of 38" Toyo M/Ts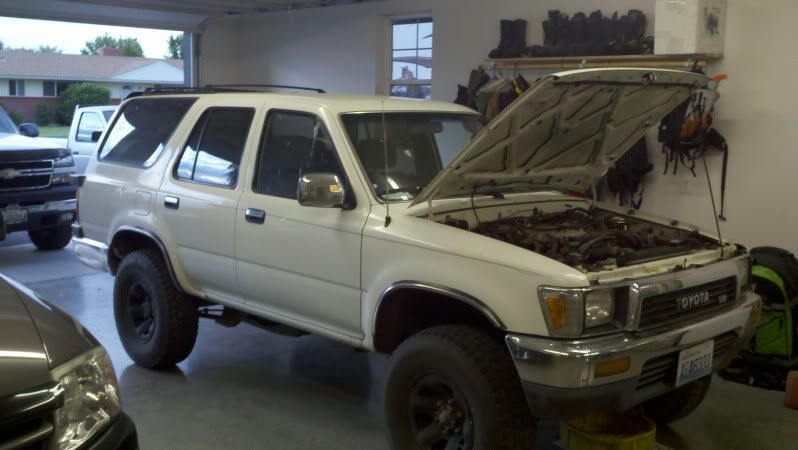 I got the 3.0 removed as well as the auto transmission and transfercase.
Now there is a spot for the new power-plant to go. :smokin:
I picked up a 5.3 vortec with 50,000 miles complete with all accessories, harness, and computer.
So I started cleaning it up because I swear I have OCD and I like my stuff looking nice lol
Here it is almost pieced back together. I still have to do some work to the water pump before I put it back on.