Well Ive got alot of work tables and they all have plugs for the welders but we do most of all our welding on this one.
Heres the reast of them all. These are all in, mostly all in, but some are around the outside.
This one is an old lathe piece or something. It has holes that are drilled and some are tapped that are spaced out from the center perfectly. We do most of the fine detail work, electrical and small projects on this one
This is our sort of out of comission table that has been taken over by the Cat D-4 engine thats been sitting in the shop for the past 4 years. It has a completly blown engine (all 4 sleeves, crank, pistons, connecting rods are all shot). You can see the tail end of the engine infront of the soda machine.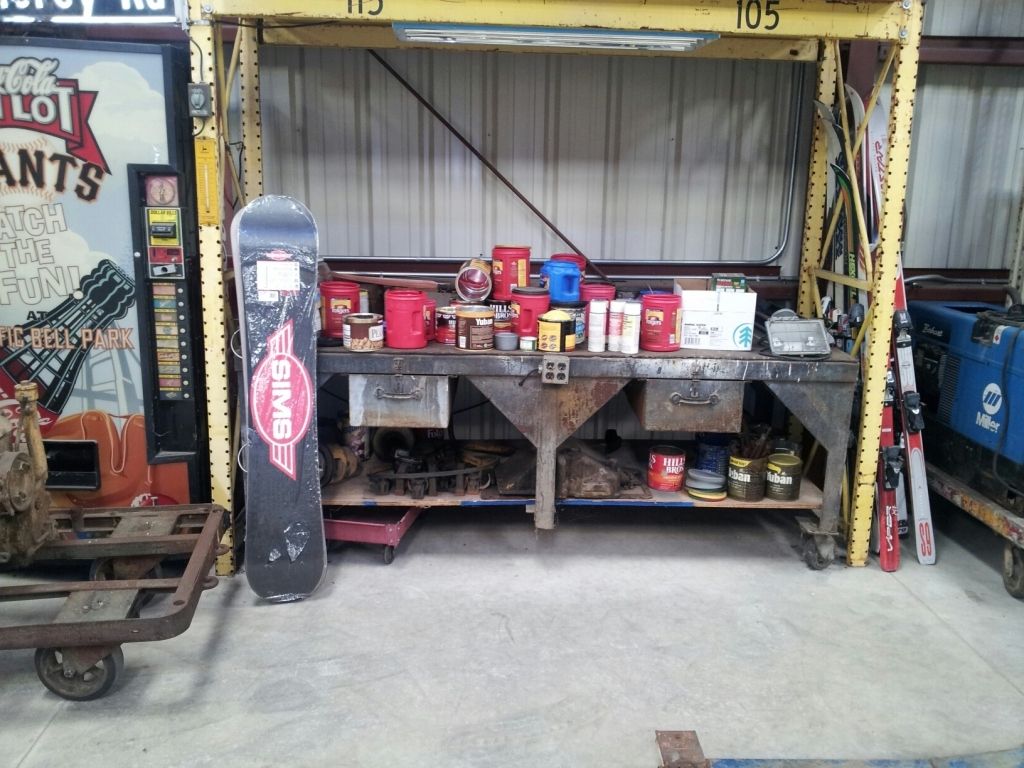 This is the 15' lathe. Its been turned into a table for know until we get a phase converter.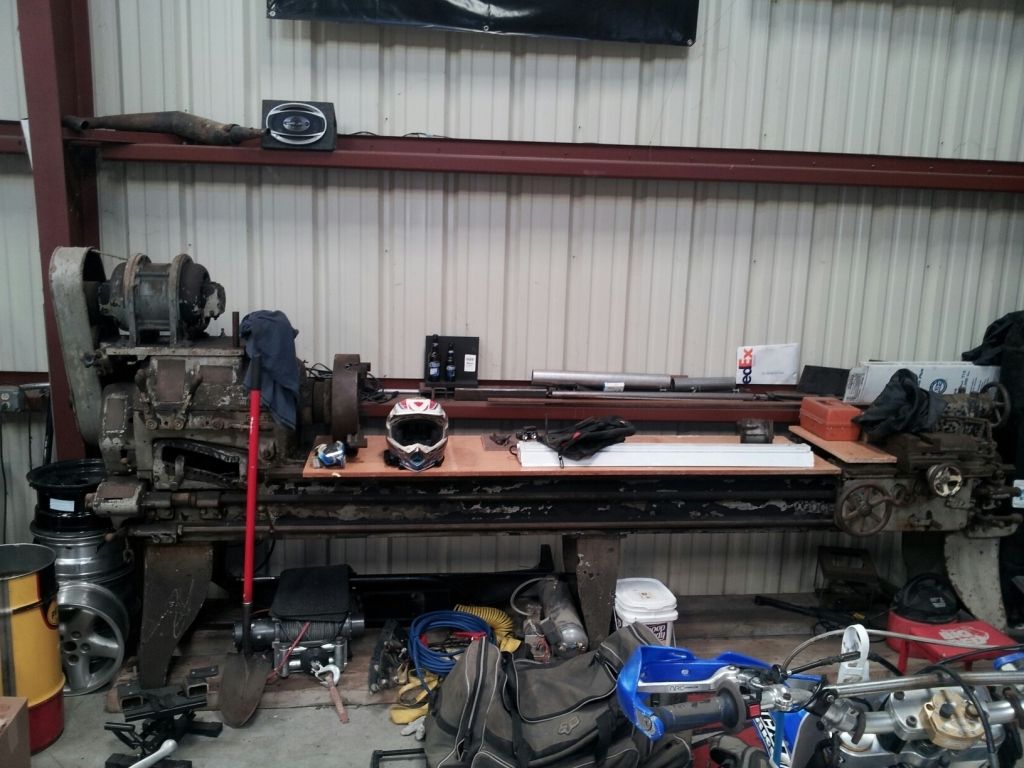 This is the ouside torch cutting table.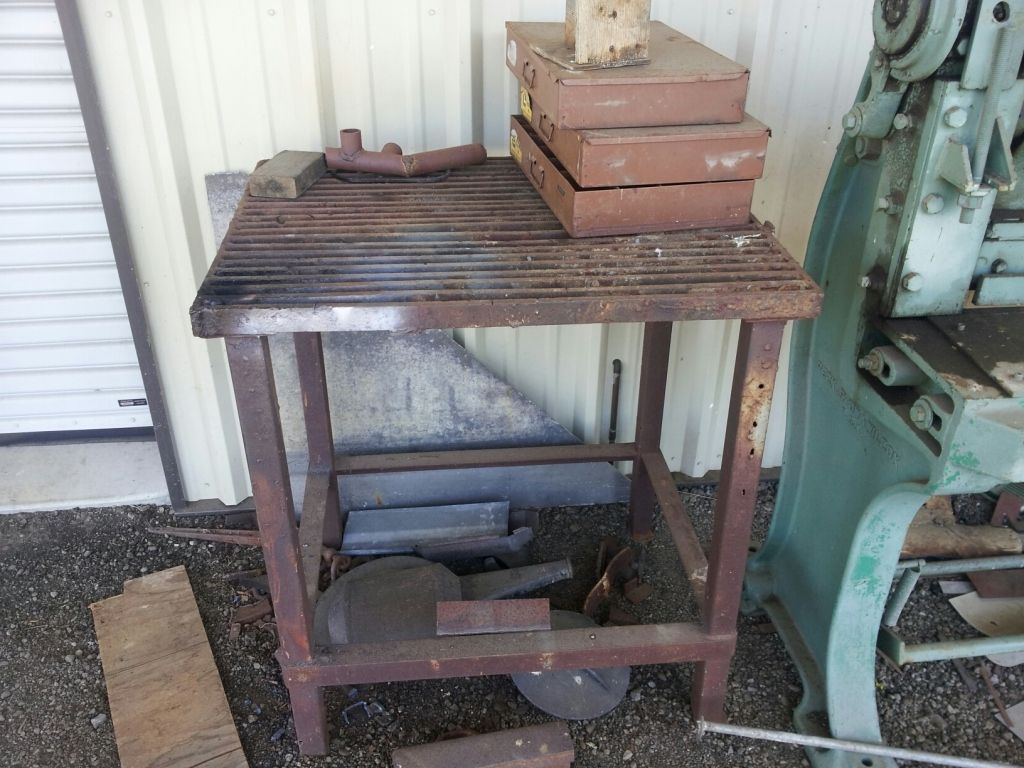 My dirt bike table. Which at the moment that has been taken over by my buddy Straight 6 engine, that he taco'd.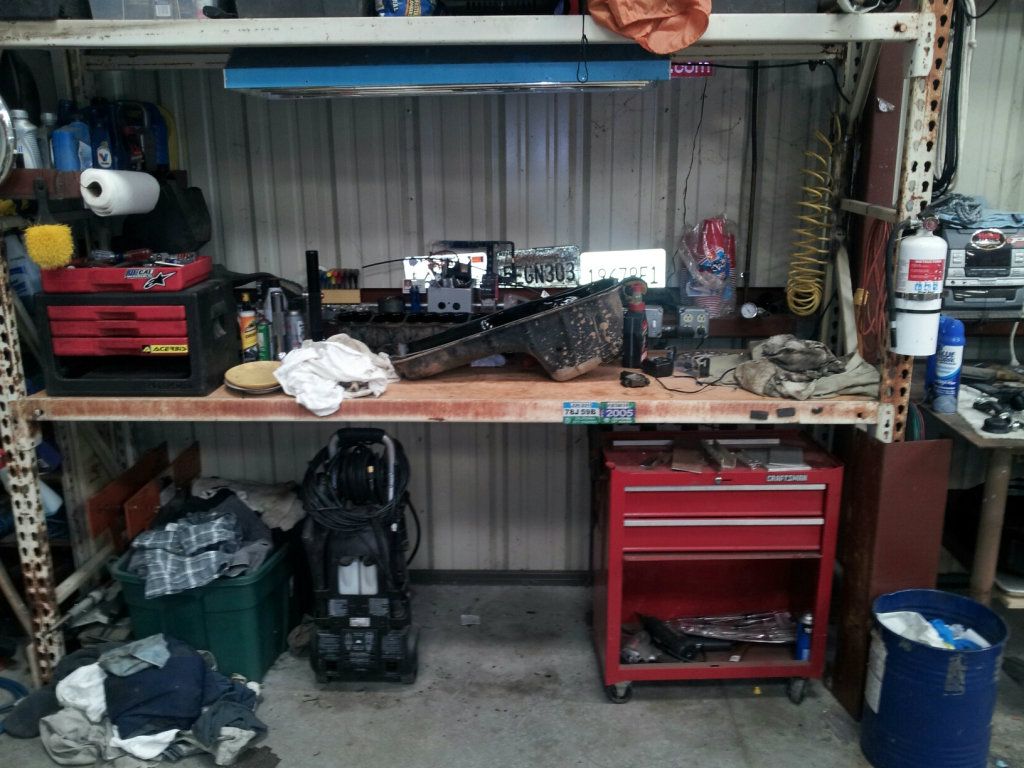 The other outside table thats used for big time grinding and has all our angle tools welded to it (Angle cutter 45*, Angler bender, Angle 90* cutter)
The only table that doesnt get used. Part of an old safe I believe.