Well it seams this is used along with the link convergance piont to determain anti squat. Once you know were your center of gravity is along with your link center piont convergance you then draw a line from the rear contact patch of the tire to the link convergance piont.

This line should cross the vertical line of the front tire and be between 50% and 80% ot the center of gravity line and the ground.

This is a good place to start according to the mag write up. If you look at my bad drawings you will see alot of adjustment built into the rear uppers. This is to alow adjustment to find the sweet spot for anti squat. Hope this helps. If not let me know and I wll delete it
is there a reason for this. with my wheel base and height of vehicle and cog I cant get that line to be below the cog unless I make big huge mounts that hang down below the frame
the black line represents my frame the rest you guys can figure out, that was the most reasonable convergance point I could come up without the links mounting at the front of the cab.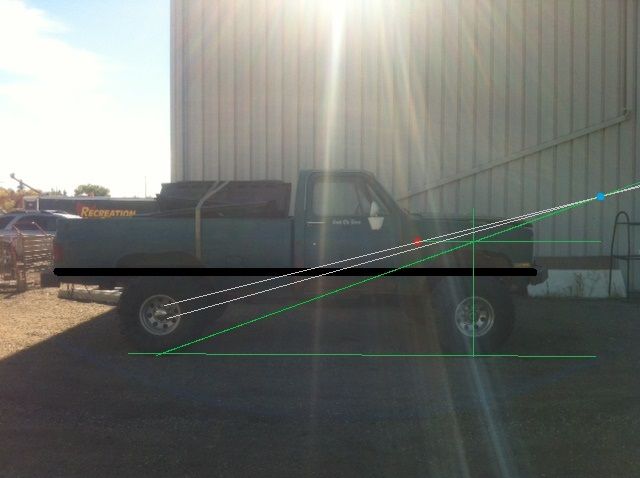 the yellow line represents the line that is talked about in the quote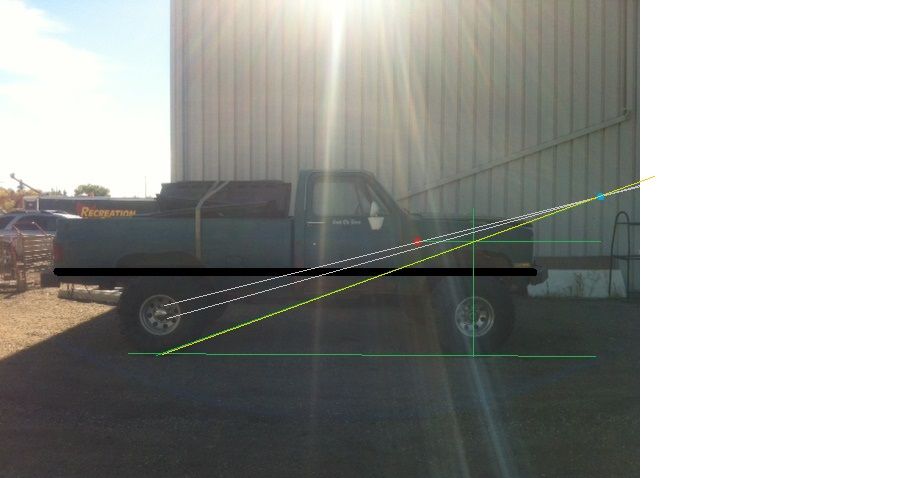 p.s. I dont think I will ever build a 4 link for this truck but just trying to learn for future projects. and dont flame me for the fender cuts. the truck was like that when I got it and have not had time to fix it yet. gonna build a deck for it.