I'm not sure why, but PJ gave me the honor of starting my own build thread...
This thing is a little bit out of his norm. Thankfully, PJ is a wicked patient guy, because I am not... We went back and forth a bit about the design of this. He had his ideas and I had mine... We both worked through it and came up with what you see below. I can't even explain how perfectly he nailed what I wanted... And trust me, I'm pretty
[email protected]
specific... Simply awesome... I can't thank him enough and it's not even done yet... I'll save the rest of the typing for after the pics... Here's a few he sent me today... The first one was this morning, the next two were this afternoon...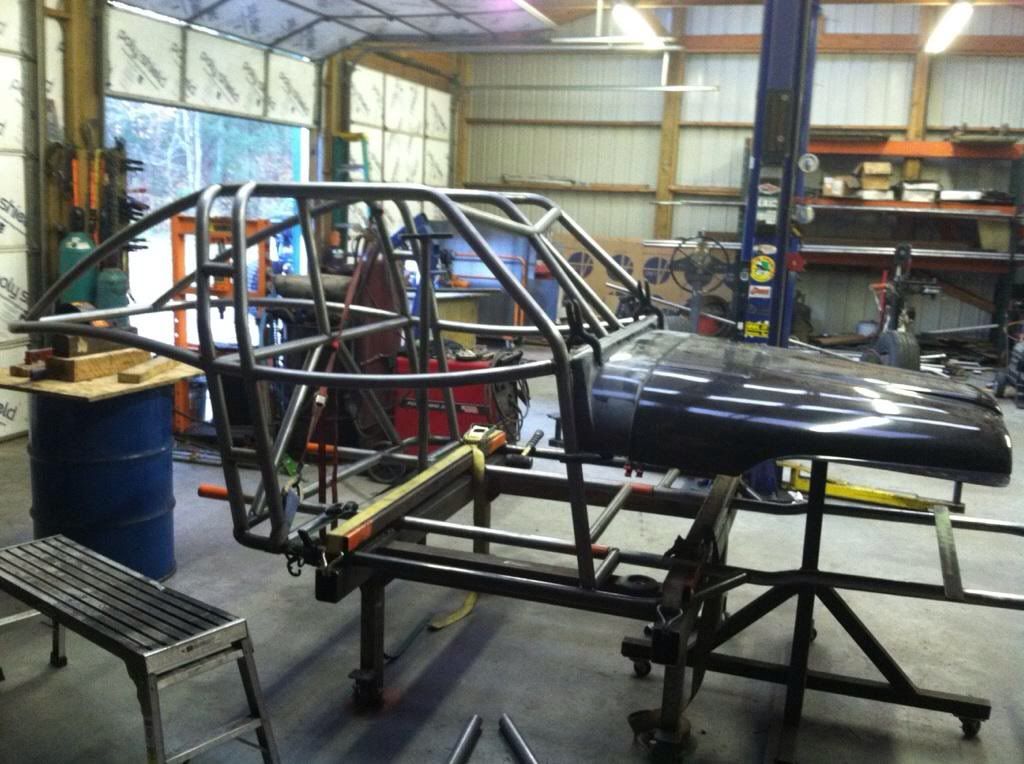 All I can say... Even the wife loves it!
A little bit of specific info... Her name will be Big Stupid®. Only because the donor jeep was Big Stupid. Born from me yelling "Big Stupid Jeep" everytime something broke. Not to mention that everyone up here in New England has this habit of adding R's to the end of every word they say... I just figured that adding the ® to the end covered everything perfectly...
The technical: 5.7 Hemi - 545RFE Trans - 4.3 Atlas. D60, 14 Bolt. 41" Iroks
PJ and I's goal was to make this thing low and sexy... I think he got it.
A huge thanks to Patrick for making me do this... I hate him today and most days! :flipoff2:
Hope you guys like it... I do!