So I finally got a chance to upgrade my track bar and steering components this past week. I was basically using stock parts and they were very worn out. I had bent and re-straightened the track bar several times and it was to the point it would bend every time I hit a little something sideways.
These kits are first rate and a nice upgrade for any moderate or hard core wheeling. Check them out at the link below. 7/8" Heim Joints and 1.5" X .250 wall DOM.

Great parts available from Ruff Stuff Specialties.
I was in quite a hurry and made a couple mistakes that I will fix later. My welding is a little rough in spots but nothing is coming off thats for sure. This XJ is strictly used for off road wheeling but I do have it licensed and insured just in case I have to drive on a public road.
Track Bar frame bracket. Dropped steering arm and Heim Joints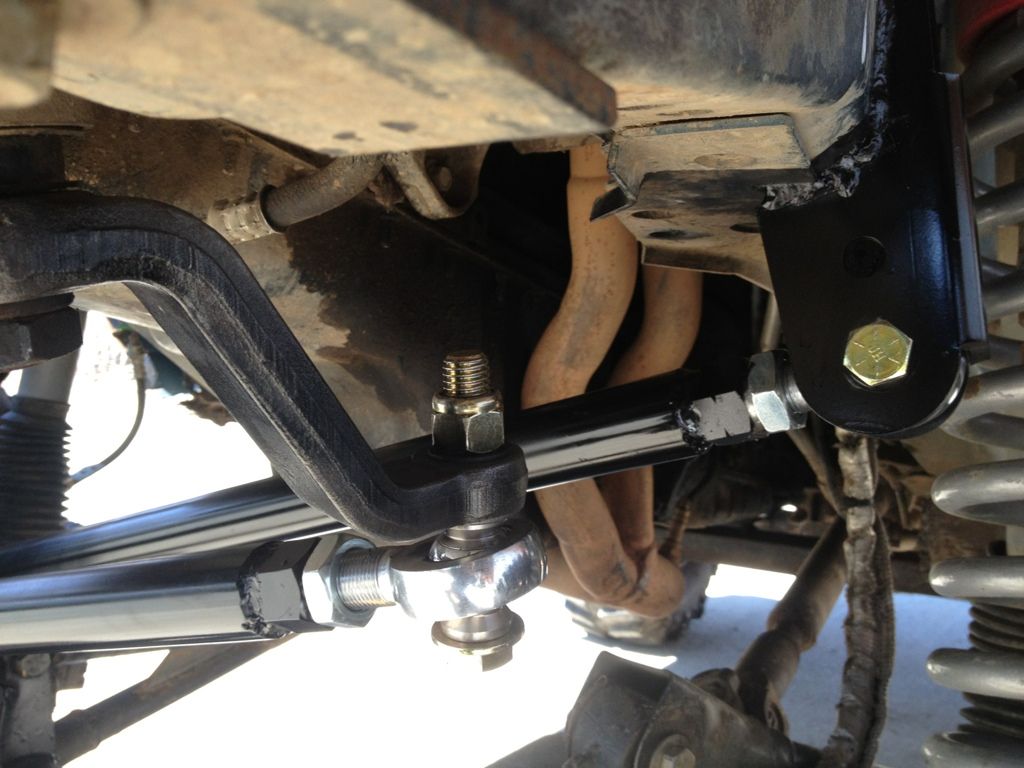 Frame bracket.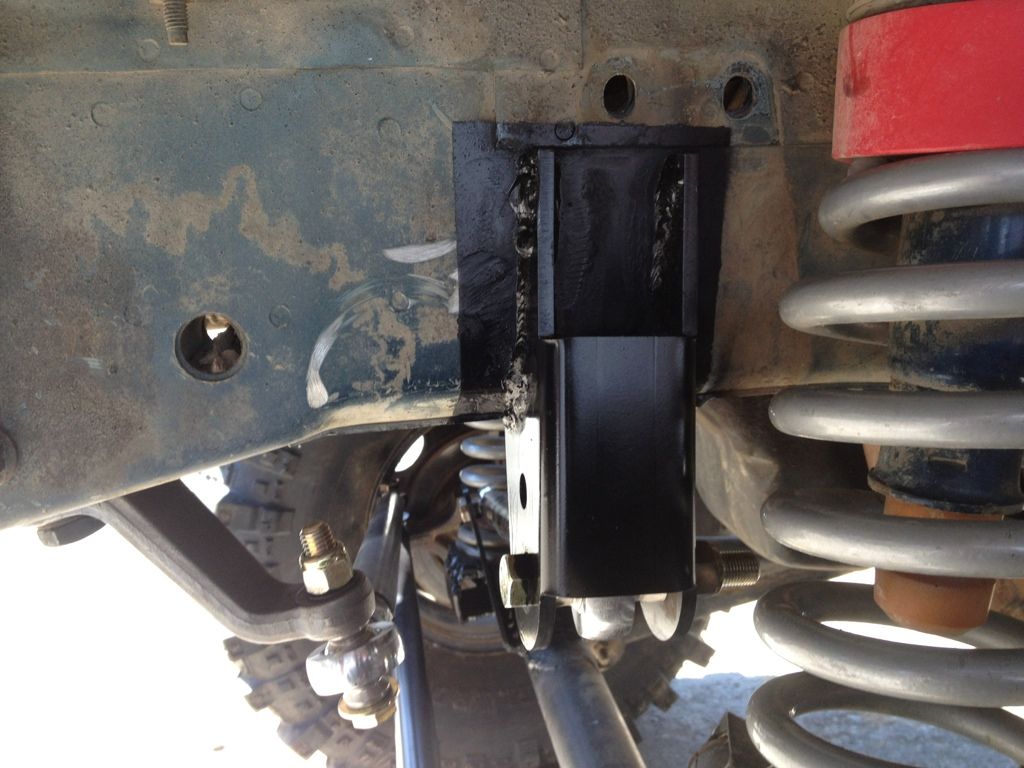 Axle Bracket for Track Bar and steering components. The kits come complete with everything you need. The only thing you have to purchase separately is the two bolts for the steering knuckles. The Track Bar kit comes with grade 8 fine thread bolts.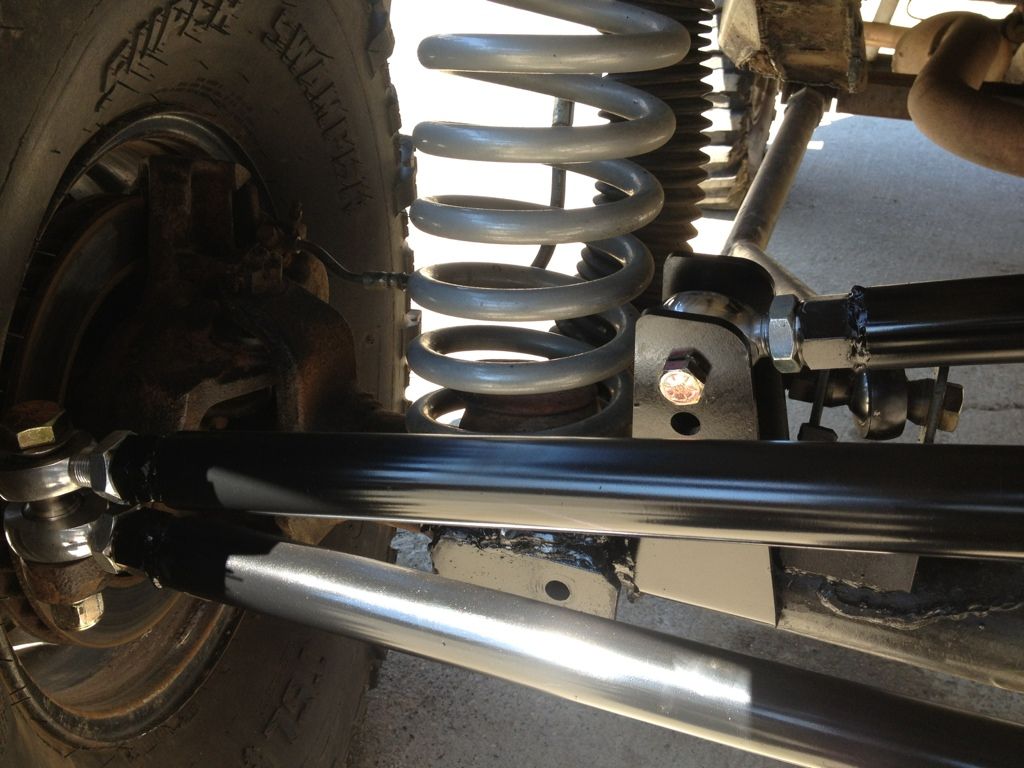 Notice how the track bar and steering bar are almost parallel. They travel in the same basic plane so bump steer is minimal.
New Neoprene cover for my winch. This is the one Warn sells for the 9.5TI but it fits my little M8000 perfectly.