Proud new owner of a '96 Samurai here, but I seem to be missing something on the trails and road. Music! Since this is also my DD it sure would be nice to have some music, and it is always nice to have some music when camping. The problem that I am running into is that I want to install some audio in this thing but am a little bit afraid to use standard components. For 6 months a year we get hit by typhoon after typhoon, crazy rains, and some wicked mud (unfortunately there is little to no rock crawling here). So far I have narrowed down my options.
I am going to try and mount everything to the top, very similar to the way the JK roll bar is done. Right now I am thinking something along these lines:
And in the middle, between the speakers mount in 2 amps. 1 to run the component system and the other to run subs. I am hoping to mount 2 8" or 10" subs behind the speakers to get a bit of bass. Once I get the thing back from the shop I will post up pictures and do some measuring.
So far I am looking at the JL M series for two reasons. The first being that they have some really impressive reviews and I've always heard great things about their marine audio ... The second is purely because I think they are some good looking speakers.
To mount the tweeters I am thinking to form them up right against the woofer, similar to this: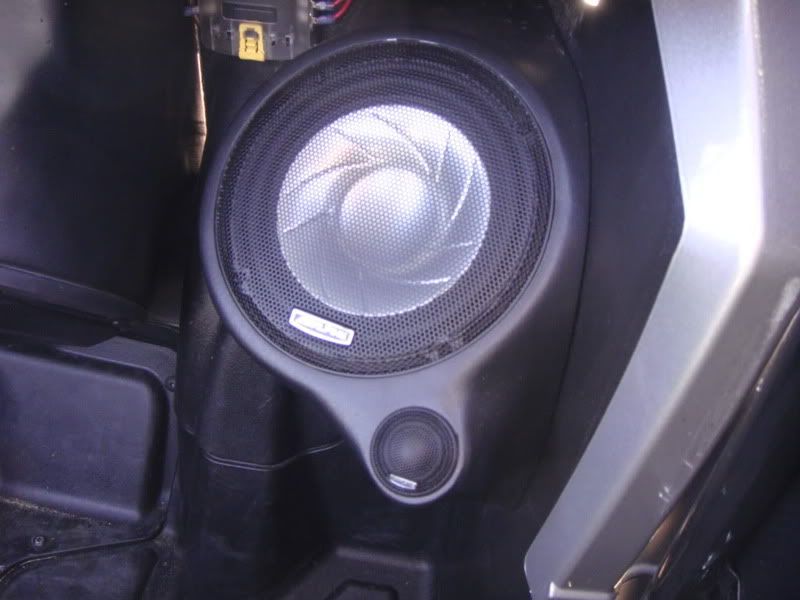 I can't decide between mounting the HU up top like in the first photo, in the dash like is normal (although the dash is pretty messed up and I am thinking about changing it out or making a new one out of metal), or to mount it right in front of the center console like this one (I know this isn't a head unit, but a pretty good idea imo)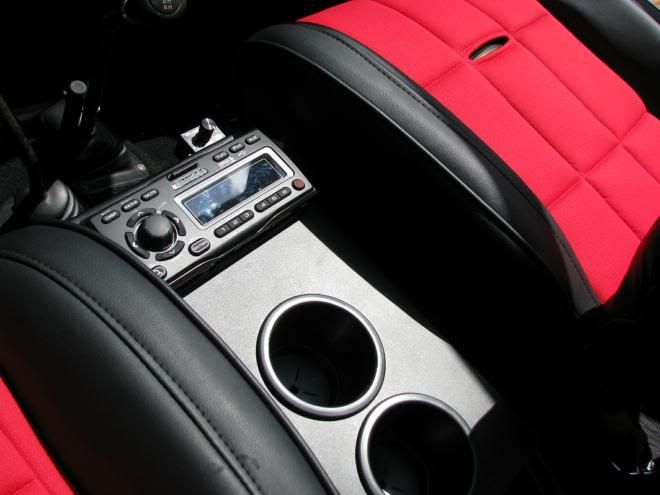 If I mount it up top I am thinking about mounting a remote like you would in a boat down at the center console, something similar to this: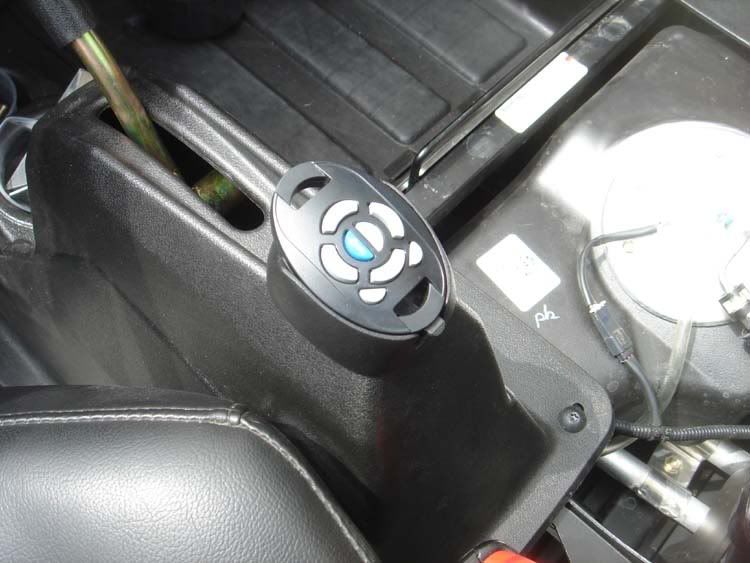 Finally the tunes will mostly be driven by a 160GB Ipod, thinking about hard mounting it in the Pro Armor Vault like this:
Ok, so now that I have laid down my plans and thoughts I would like some input. Keep in mind that I know very little about car audio and even less about designing something that would sound decent in such an open environment.
I am seeing component systems that are available by JL and I am guessing (since I never see more then 2 tweeters in a car) that I will only need to have 1 set of components for the front speakers and 1 set of matching woofers for the rear. Is this correct?
How would y'all go about mounting all of this? I know that I can mount the speakers up top easily, but now I am stuck trying to figure out the difference between Console speakers and Tower speakers. Any ideas what separates the two? Suggestions on which to run?
How would you mount the subs to keep them up and out of the way of most rain/mud? Would you suggest using an infinite baffle system or an enclosed unit? I was leaning towards the enclosed sub's because I have always heard that they sound much better then the infinite baffle systems. They have a mounting depth of just under 6" but they only need 0.50 - 1.00 cu ft for the box.
Any thoughts? Keep in mind that it is going to be going into this: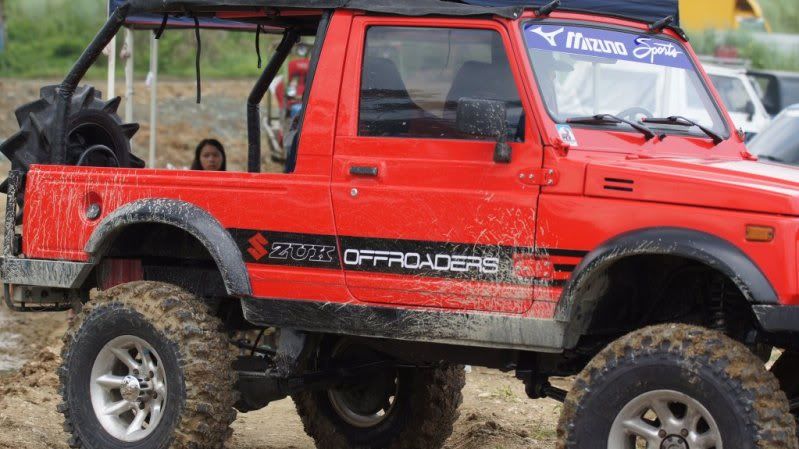 Dash inspiration: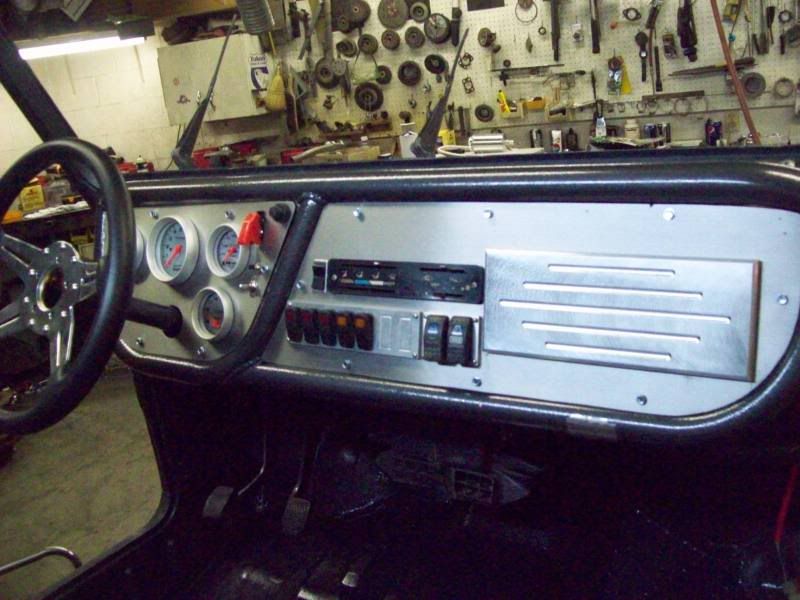 Thanks for all the help!