here's a little background on my truck:
bought in november 08, 1998 Tacoma SR5, 144k miles, and grandpa fresh. took it to the snow and highlakes area a few times, decided i wanted a solid axle.
so i went from this: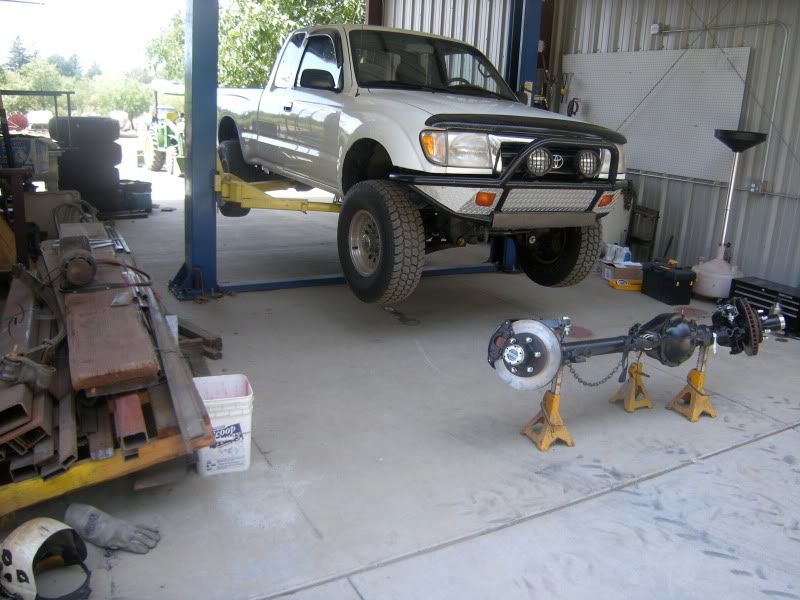 to this, in about a month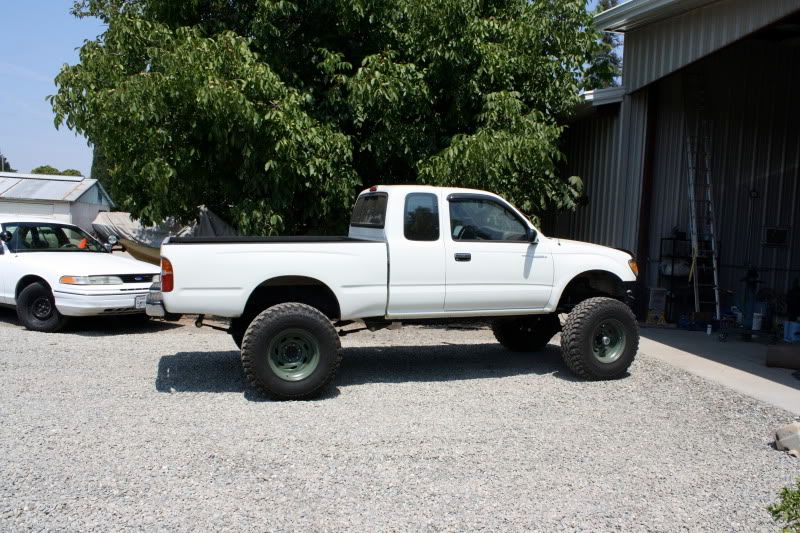 that was in august of 09, its been slowly built up since then to this point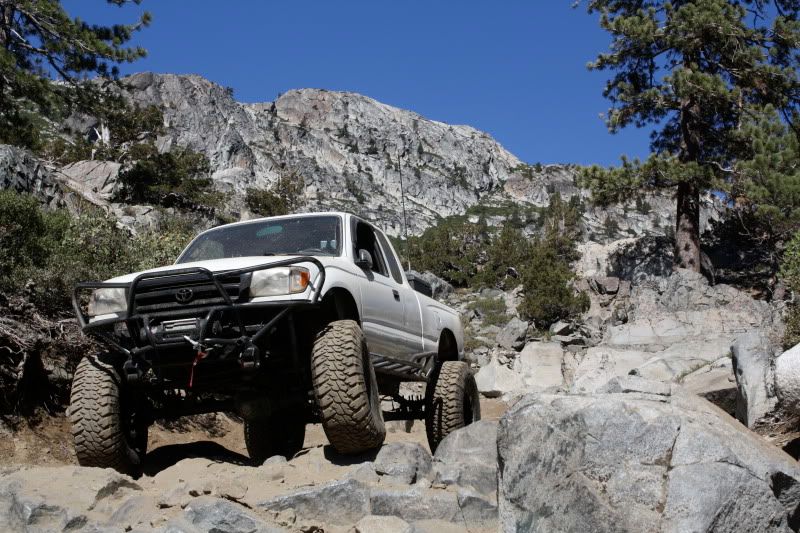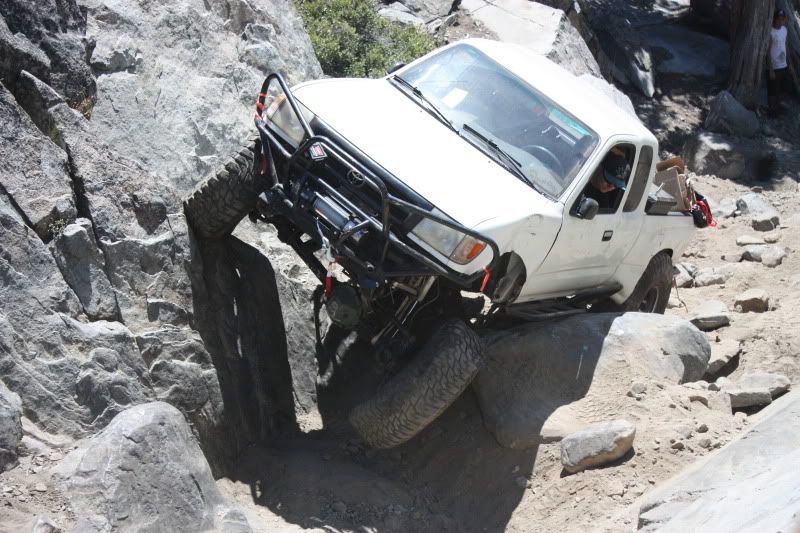 added bumpers front and rear, bobbed the bed 13", sliders, 37" mtr's, duals, hydro assist, and a winch.
then, about a month ago we were headed up for an early snow run when this happened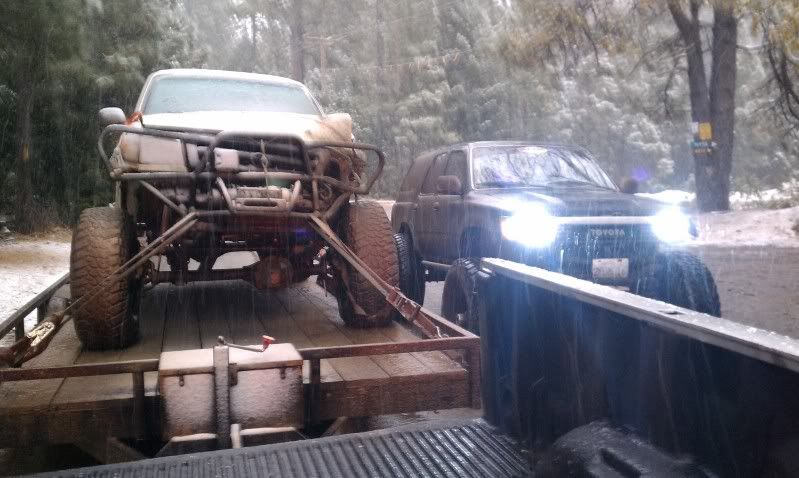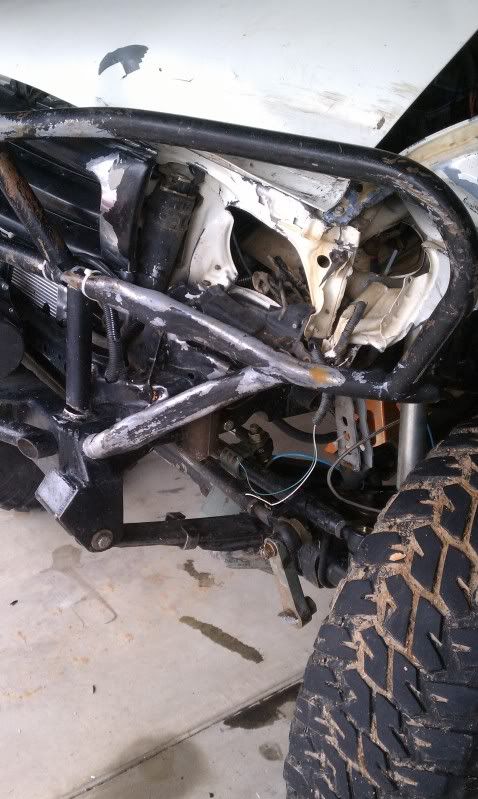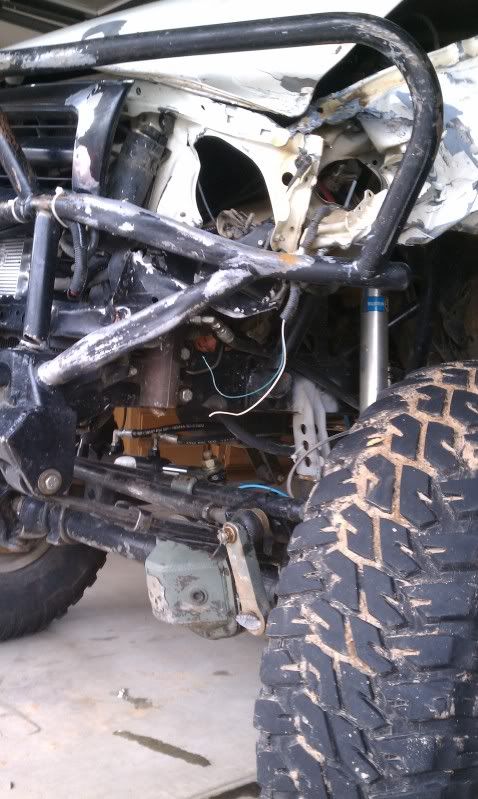 I was planning on doing the 1ton/3link swap soon anyway, but this kinda forced my hand. so in the spirit of progress, i cut everything off.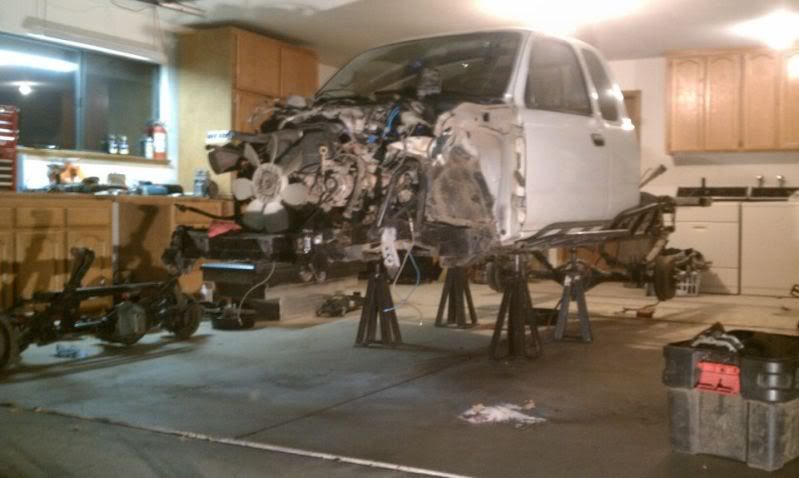 this is what i'm working with so far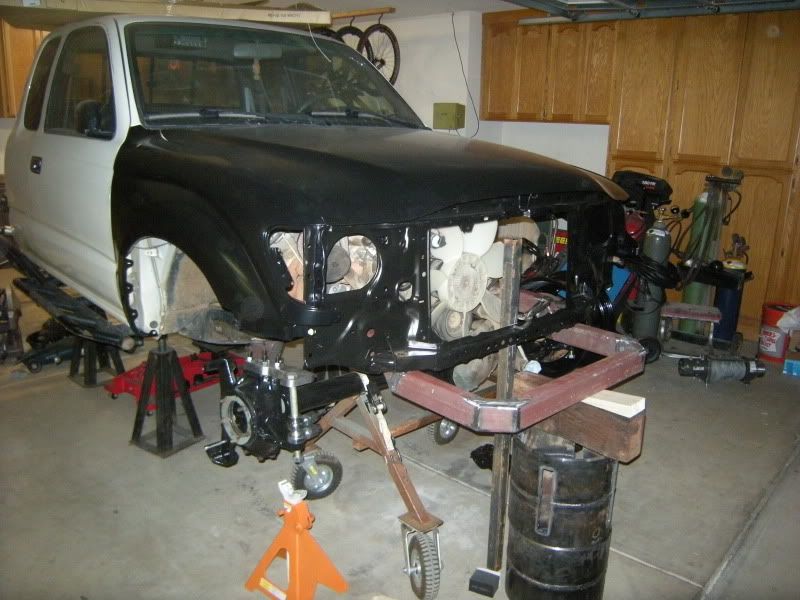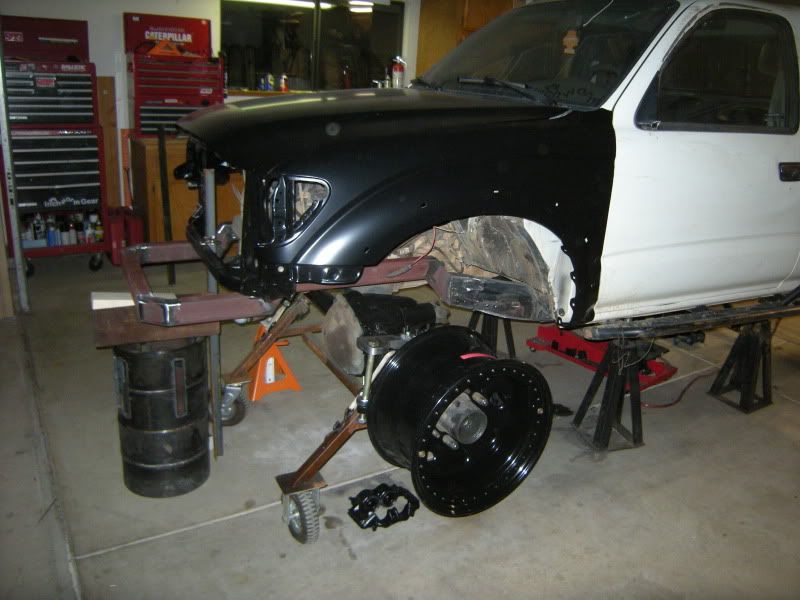 the basic plan is front 3 link using a HP Ford 60, run a 14 bolt in the rear and keep the 63" chevy springs, and for wheels and tires i'm going to run 40" MTR kevlars with allied beadlocks.
stay tuned