Discussion Starter
·
#1
·
so johnny law saw me cruising down the road in my wheeler and decides that i need a mud flap ticket. my tires stick out about 2" or so. i live in a town over-populated with jeeps that have tires 6" outside the body with no mudflaps, so i can only assume he was looking for more than just that. maybe lack of insurance, license, maybe thought i had drugs, etc. the give away here was his erratic high speed u turn and 70 mph dash to get right on my ass and light me up.
on with the tech- materials used: mudflaps from big rig, 2x4 doug fir, drywall screws, bungee cord. cost: free.
install time: 5 min.
hopefully this can help someone else obey the law like i am. i think it ended up looking really good, and hopefully provides the coverage needed to get the ticket signed off. any cops out there who can approve this? thanx.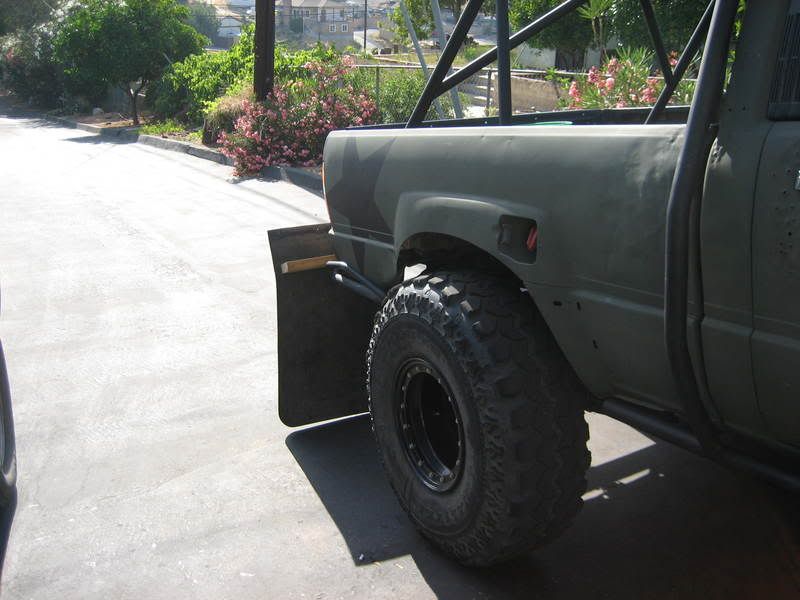 oh, if this needs to be moved somewhere else, please feel free to do so. it's not hardcore tech, but neither is smog.