Ponce, The Minority Racer joins TEAM WERK1 to race the Nurburgring of Offroad – GORM 24hr Race, the toughest endurance rallye race in Germany.

"This endurance rallye race was intense, like an off road version of the infamous Nurburgring 24 alias the Green Hell. The GORM has some superb fast sections that reminded me of WRC Mexico, while the train track bumps and whoops brought back memories of King of the Hammers. The TEAM WERK1 Petrol Suzuki Jimny survived the 24 hours of the Brown Hell very well, Bongo! " stated Ponce.
Ponce and Hendryk racing for TEAM WERK1 in the Blue Petrol Suzuki Jimny 4x4.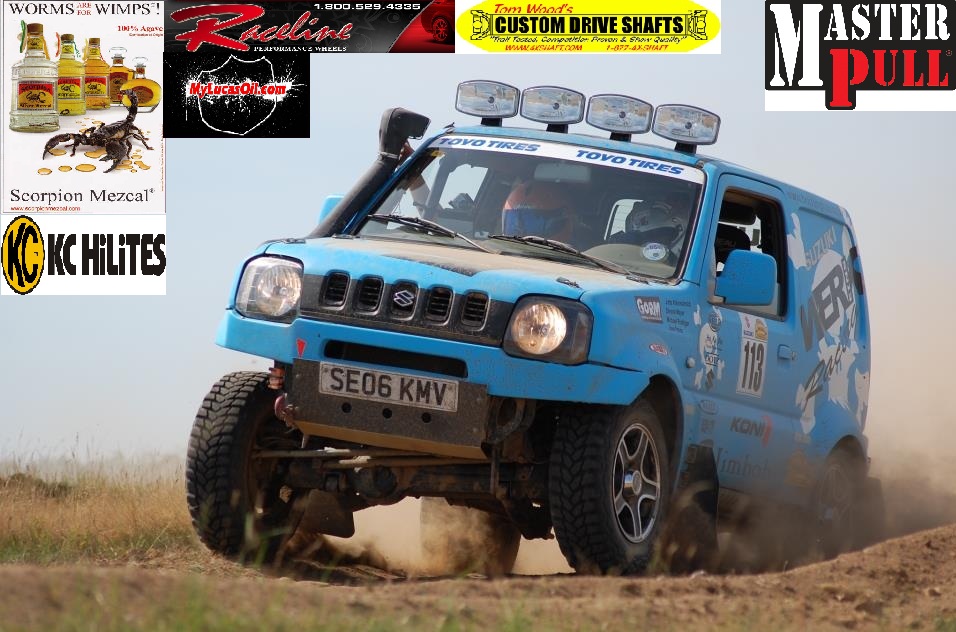 Ponce, the Minority Racer, has added another world class race to his multi motorsports racing adventures thanks to his new partner TEAM WERK1. Ponce proved he could rock crawl back at the UROC Super Crawl 2006, rock race in the MXRRA series in Mexico and MOROC in Texas, rally the WRC Mexico 2008 and 2010 with no previous rally experience with co driver Bill Bridge, navigate for a Venezuelan Rally Team in the Amazons, race with Nordic Offroad Champ Tore Hansen at the Nordic and Euro Trials in Norway, desert rock race and finish the King of the Hammers in 2011 with co driver Dave Gutwillig and partner Javier Ibarra, and now he had to learn how to survive and race the GORM 24hr Race, the toughest endurance rallye race in Germany with Michael R. Podlogar, Dennis Meyer and Jutta Kleinschmidt. The GORM (German Off Road Masters) 24hr Race has multiple vehicle classes and is held each year in Schwerin, GERMANY. Some of the vehicles also raced in the Paris Dakar and other FIA World Cup Cross Country Rallies. In total there are up to 4 drivers allowed for each vehicle and they take turns driving to complete the 24 hrs of racing, similar to the Nurburgring 24hr race, the big difference is that the GORM terrain changes on every lap! Something unique about this race was that you were allowed to take a co-driver, for example from your pit crew to help you in case you broke down or got stuck during the race. So in reality you could have up to 8 on one team. The team with the most laps within 24 hrs would be the winner. Every vehicle had a transponder device to keep track of the laps and times.
Looks easy, try doing it for 24 hrs with only 4 drivers. This is a picture from just one section of the many in the GORM race.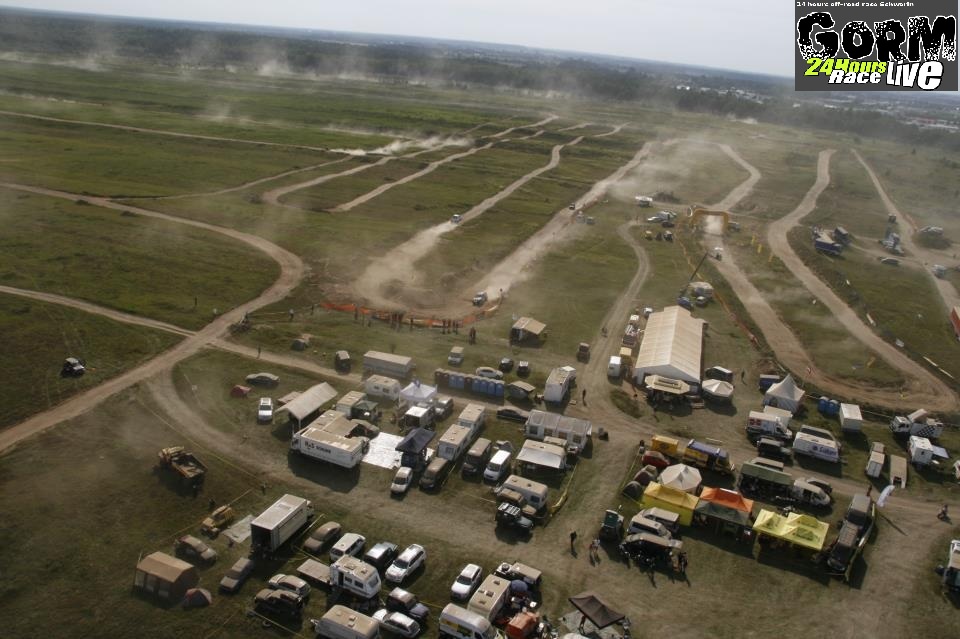 Team WERK1 raced the green diesel and blue petrol Suzuki Jimny against other higher horsepower rigs.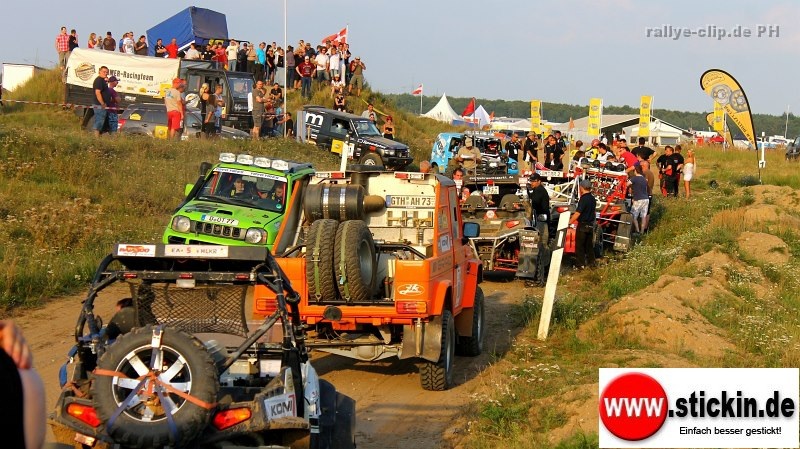 So how did this Mexican underdog end up in Germany? With the help of Jorg Sand, Paris Dakar racer and organizer of the GORM, Ponce was introduced and partnered up with Michael Podlogar, a multi motorsports racer, who owns Team WERK1 (which means Factor One Racing in German) along with Dennis Meyer. The Paris Dakar winner and legend woman racer, Jutta Kleinschmidt, also joined the team to race. Michael and Dennis had purchased a new Petrol Suzuki with a modified suspension built by Matthias Kruger of DAKTEC and were eager to race it. Team WERK1 was now running 2 vehicles in the GORM race and needed more drivers, so Jutta and Ponce were in to race now with the Blue Petrol Suzuki #113 in class T1 (modified class) along with Michael and Dennis. Michael won the GORM in 2009.
Ponce and Hendryk taking a sharp turn and avoiding the rocks that were ready to cause carnage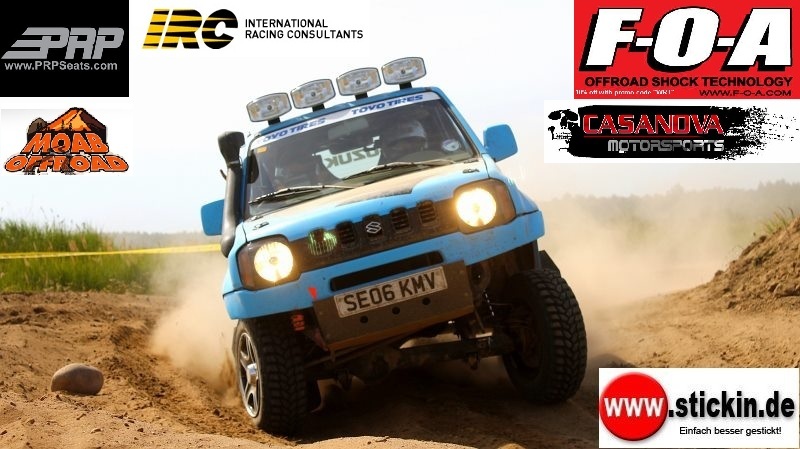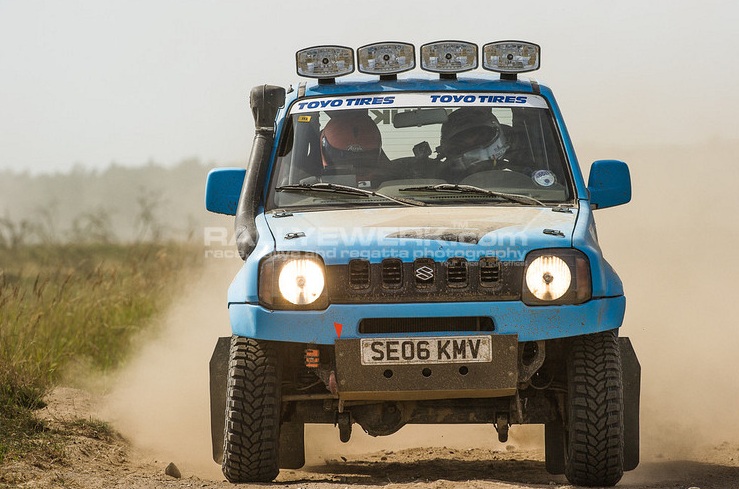 Podlogar, Meyer, Kleinschmidt and Ponce raced a great constant race, finishing 5th in class T1 and 16th overall out of 45 teams. The Petrol Suzuki Jimny performed very well and only had some minor problems. The pit crew was excellent and always checked everything to keep us going strong. The pit crew consisted of Richter Ralf, Arved Kampe, Markus Klesse, Alex Worin, Stephan Meier, Hendryk Sussig, Nico Fischer, and Bjorn Becker .
Pit Crew
Richter Ralf and Team Owner Michael Podlogar servicing the Blue Petrol Suzuki to last 24 hrs racing!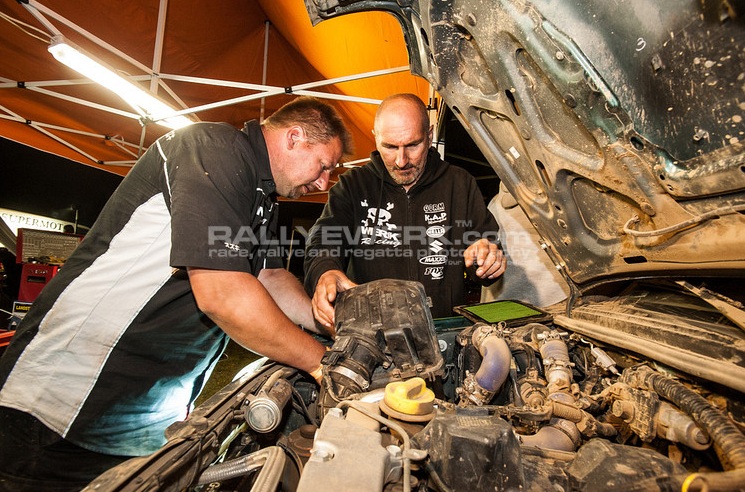 Team WERK1 Pit Crew working on both rigs.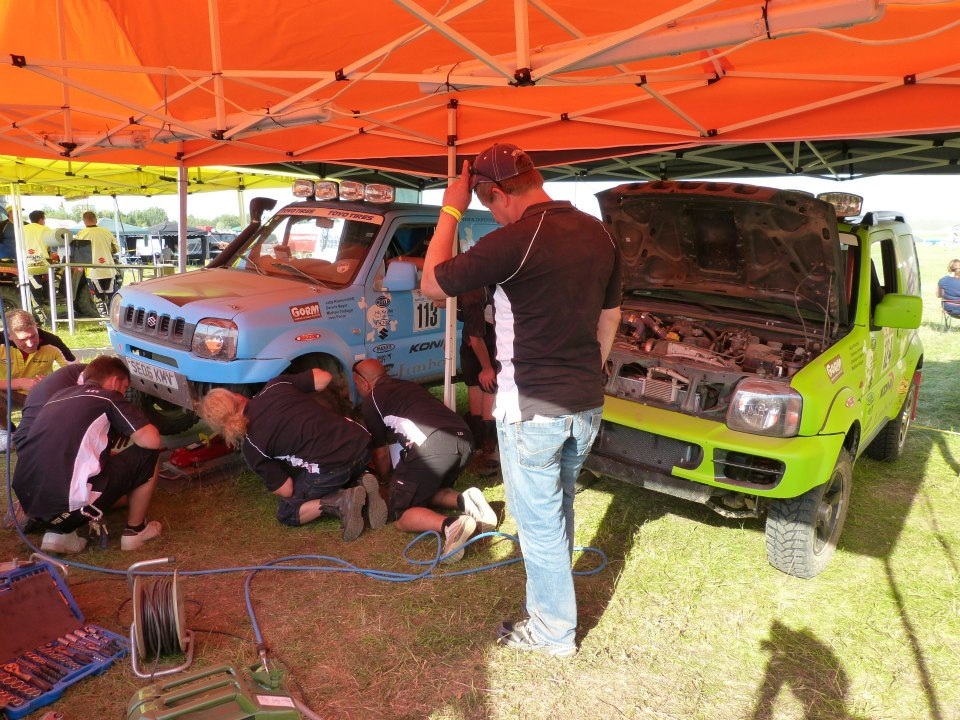 Alex Worin fueling the Green Turbo Diesel Zuki Jimny 4x4, Alex also was the co driver on the Blue Zuki with Ponce