Discussion Starter
·
#1
·
the truck is a 99 f350 completely murdered out.
7.3l
6 speed manual
4x4
233,000 miles
professional flat black paint,
custom grill
blacked out lights
projector headlamps (the stupid blue ones too, they were on it when i got it)
35'' nitto mud grapplers (will need replaced in less than a year)
20'' flat black rock stars,
4'' lift
5'' straight pipe exhaust
6 position ts performance switch (i only run on stock, high idle and 50 horse)
after market open element air filter
new starter
new glow plugs
2 new injectors
lots more
i will not sell this locally, as i do not want to ever see it again, so as to try to get rid of some of the regret i know i will have. i absolutely love this truck, but as my daily driver, it is completely impractical for what i now use it for. i used to pull a trailer constantly, now i'm lucky if i have one behind it every 2 months for more than 3 miles. i now live 4 blocks from work, so the truck spends more time warming up than it does actually driving. i'm going to go back to driving a car, and i'll just use the wife's durango to pull the buggy when i go wheeling.
in these pics, the center caps are removed from the wheels to keep them from getting salt on them in the winter. sorry, these are the only pics i have of it currently online, i will try to get some better pics of it tommorrow if it isn't raining anymore.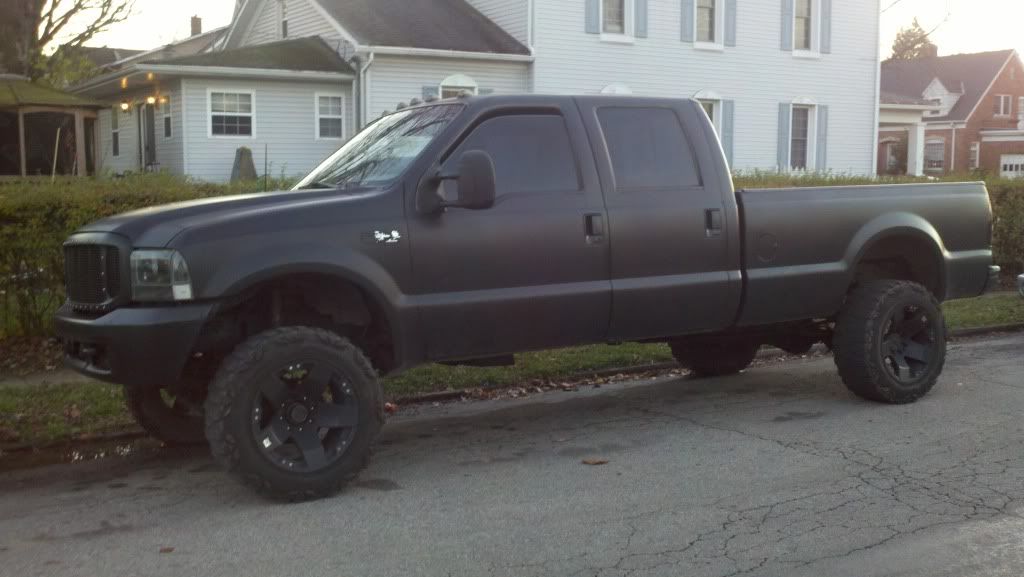 here's a photobucket album with lots more close up pics, it is from a couple months ago when there was an 8'' lift on it. i just swapped to the 4''
http://s170.photobucket.com/albums/u266/mckeddie/99 f350/
i love this truck more than any vehicle i've ever owned, and will not give it away. it gets stared at every where it goes. its pretty much bad ass.
don't bother wasting your time low balling me. if seriously interested pm me, and i will give you my number. i don't want to deal with tire kickers.
i'm asking $12,000 for it. i would drive this truck anywhere today without hesitation. it has its issues as any vehicle with this milage would (vaccuum pump isn't working, dipstick tube is leaking, and it needs a rear window switch and front window motor) i'm willing to fix the windows and vaccuum pump before selling, they have just been on back order.
truck is located in van wert ohio which is right across the state line from ft wayne indiana.