This is my Toyota. I'm 16 years old. I couldn't decide if I wated to put my build on here because I'm not too patient.lol. Tell me what you think about my build.
This is what I started out with.
1984 Toyota Pickup Extra Cab
35's
newer wheels
great running 22R
bumper
Pioneer CD deck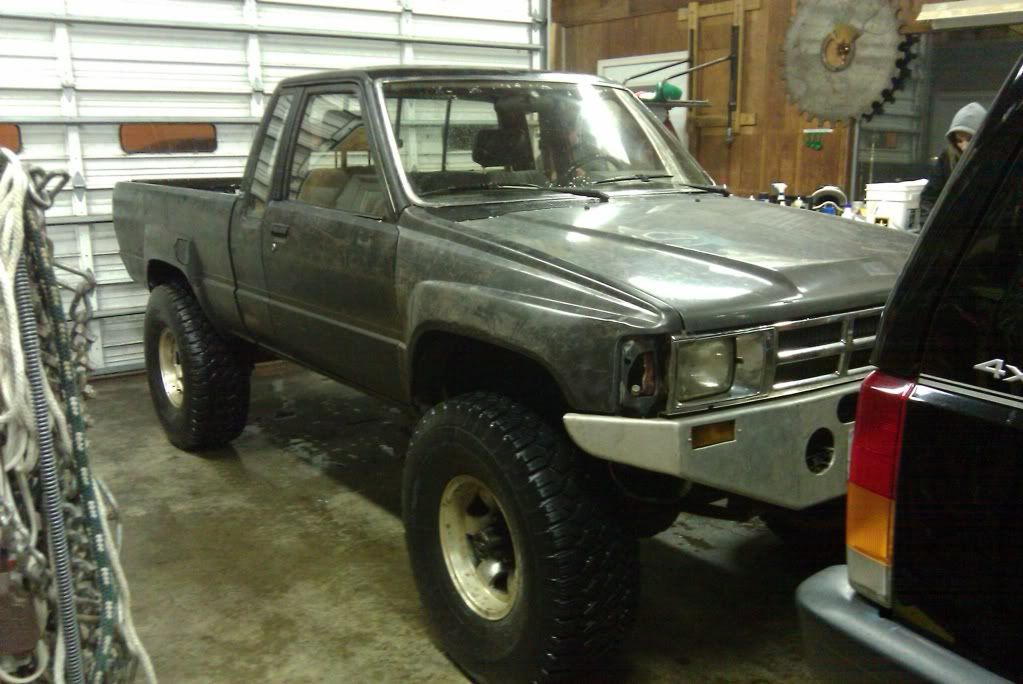 I decided to take the bumper off because I don't like it.
I took the bed off because I thought I was going to build a cage around the back end but I didn't. So I just cleaned up a lot and started sanding off the spray on bed liner for new paint.lol.
Then I painted the frame, cab and wheels.
I put a 2" body lift on it because I needed more room to weld on rock sliders.
When I decided not to leave the bed off and do a cage in the rear I wanted to bob the bed.
I cut off the back end first so I could keep my tail lights and light house on the inside of the bed.
Then I cut the next line. I know my bed didn't have the body lift on yet.lol.
I remembered that I didn't have a welder.lol. But my neighbor is really into building rock crawlers and wheelin.lol. I took my truck to my neighbor and he gave me a great deal on Sky's Offroad parts and he is the best welder. He finished the rest of my bed and started on my lift.
Sky's offroad front spring hanger for a straight axle swap. He welded the spring hanger under the old hanger and gave it around 5" of lift in the front and got me boomerang shackles.
He also got me Sky's Offraod high steer kit and IFS steering box. He used two sets of stock Toyota rear springs to make me a front leaf pack. They are really soft.
Tapped off the weld line after 2 nights of bondo and sanding.lol.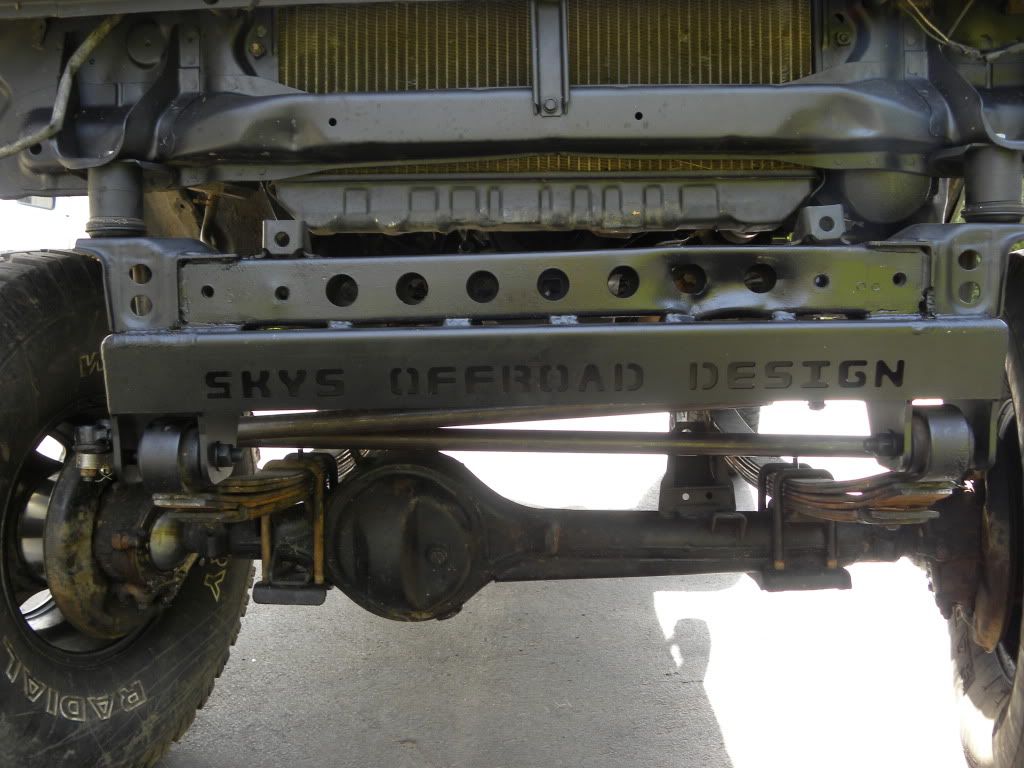 He got me some 63" half ton Chevy springs and used Chevy shackels and stock Toyota shackles and made me missing link shackles.
This is what it looked like after the new lift and finished bed.
Then my neighbors Shell and Bryson built me rock sliders and a boner bar and welded on some d-rings. They also moved my front axle forward about 4".
I wanted to see how much flex I have and I ended up running out of room on the dirt pile.lol. My missing like only came down in the rear about 1". It had about 5" lift in the rear and it wasn't stuffed in the front. I need to find more dirt.lol.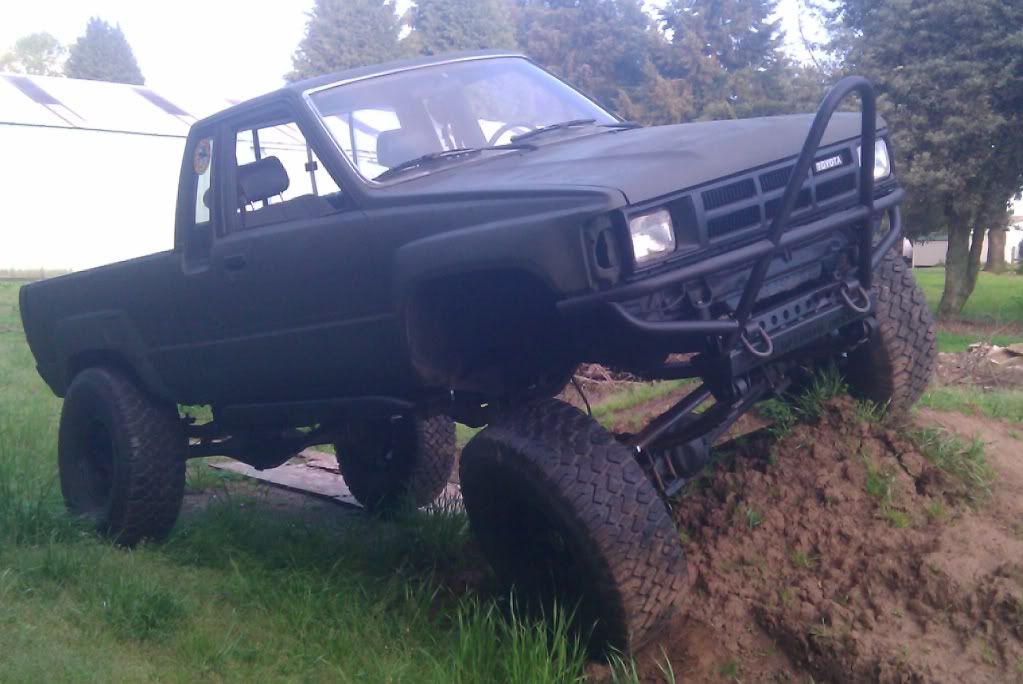 Thanks for checking my build out. I still have a lot more to do.lol. I will post more pictures as soon as I get new stuff on. I still ahve to weld on my upper axle gussets and put on my extended brake lines.