To start off with I stole all this off a local board that i posted my junk on. This is totally a budget build for me. and when I have time and money I work on it.
so here we go
This is my first Buggy build ever 90% of this is build is all my design in my head...lol ( thats not good) personaly I do a ton of research that led me here. I love the low wide big tire look but unfortunatly it just won't work for me here on the West coast. Since my whole life has been in the performance industry you know this bitch will make some power but I don't wanna get too crazy. anyways before we get into my junk here I will appologize before hand for CAP'S my computer here at work only uses cap's and sometime I jump back and forth between work and play ;D
Well this all started many many moon's ago over a drunk'in conversation down at K.O.H. and the ball was set in a very very slow moving roll. the main thing's I wanted was a chassis that I could beat the shit out of and never worrie about it. I decided to go with cromo mainly cuz I could get a stupid good deal on it. this build started off shooting for the moon and since I have two teen age boy's it has been pulled way back.........waaay back. this whole build is not a priority to me and I play with it as time and money permit's. my wife and I are all about our family and we spend a ton of time with our boy's. it's not uncommon to be at somesort of a sport event 7 day's a week between games and practices.
Anyway's the main chassis is 1 3/4 .120 wall cromo and a mix of 1 1/4 and 1 1/2 here and there. the biggest concern's for me was that i had enough room for my fat ass to be comfy all day long. i bought a truck load of tube around 280 feet and started hoarding parts. the list of junk as follow's
ESTIMATED DATE I GOT THIS BACK HOME AND STARTED WAS LATE 2011 EARLY 2012
Chassis spec's
all cromo (had to be Tig welded that was the deal I made to the guy I got the tube from )
fit for a fat guy
110 w/b
54 inches wide
TC FJ40 hood and grill
DRIVETRAIN SPECS
6.0 LS engine
Mast motorsports Head's
custom ground cam by Erson
hex adjust timming set
Morel lifter's that get rid of the gay plastic insert's
F.A.S.T. truck intake for 102mm throttle body
Badass rocker's
custom built stepped header's by Paul Barrett
built TH400 trans
3.8 Atlas case
narrowed Dana 60 front
14 Bolt rear with C&C hub's
PRP low back Comp fat boy seat's
FSR Dual pass radiator,trans cooler, engine oil cooler and p/s cooler
22 Gallon fuel cell
2.5 7075 lower link's
2" upper's
1.250 heim's
14" Bilstein coilover's
I found a few pics of old progress and parts so here you go
SEAT'S PRP COMP LOW BACK'S WITH POCKET'S AND ADJUSTABLE HEAD REST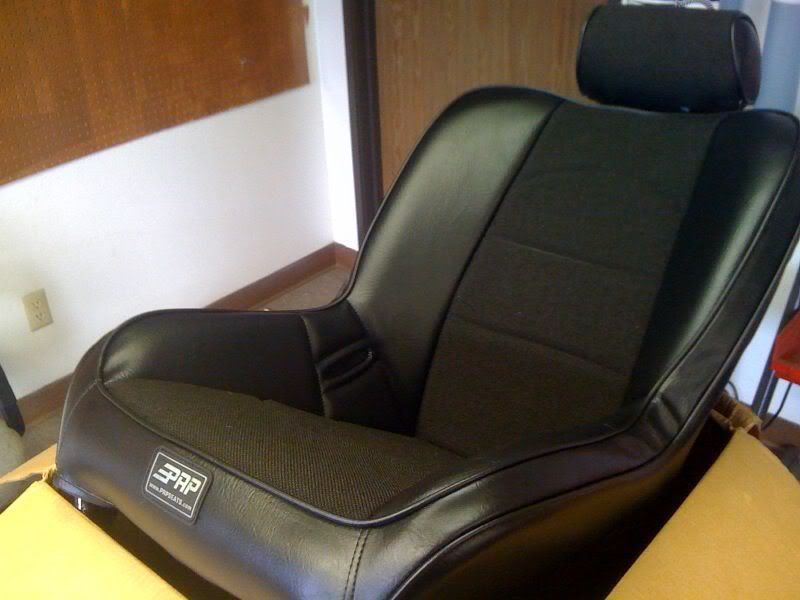 HEAD'S