Discussion Starter
·
#1
·
so i have had cronic problems w/ breaking adapters and couplers w/ my 10 spline 465/205 combo... like i have broke my adapter more than half a dozen times... well i decided to do something out of the box.... i wanted a 32spline 465 w/ th400 style 32 spline input on my np205... so i was thinking that i could use a 208 adapter, round 6, and a round 6 205, but we all know how finding one of those is, and the output is too long on the 32 spline 465 to use a factory figure 8 adapter... so i am in a delima.... i cant stop breaking the couplers, which is what was breaking the adapters, so what to do???
the fix.... what i used was a typical 32 spline input for a th400.... a 465 from in front of a 208, and a custom adapter.... a what you say??? something you can buy that will make all this mess bolt together??? well, now you can....
i called john at jeds machining, a cool ass dude btw, and explained my delima, we shot the sh!t for a while and this is what we came up w/... a figure 8 32 spline adater... what is it made out of??? two 1/2" plates that have the bearing retainers machined in them and a 7/8" thick tube to attach them together w/ a 2x2 gusset for tranny mounts.... it weights 30lbs!!!!
well here are the pics....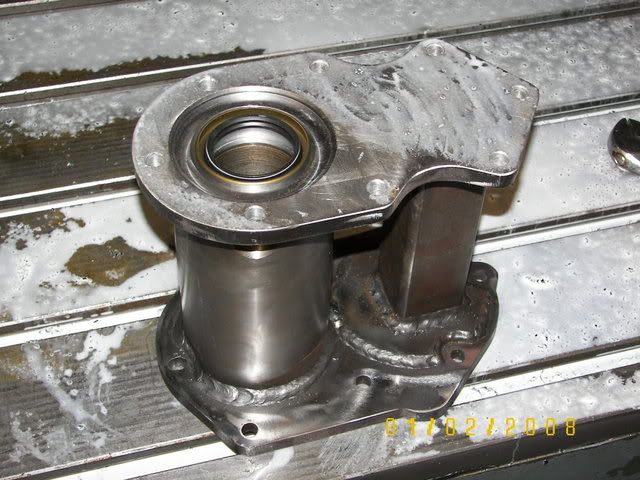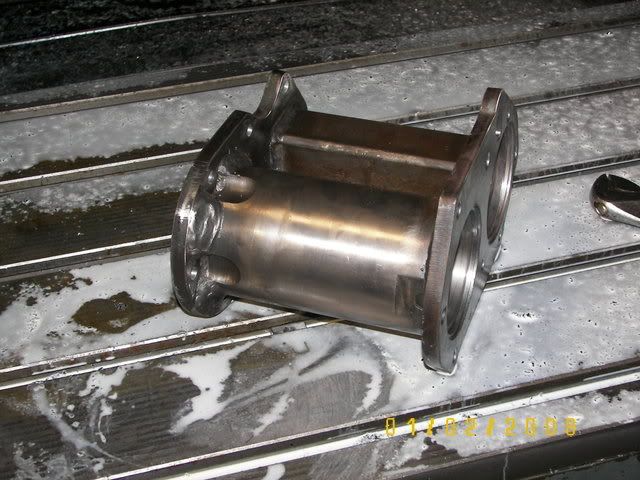 here is the new mount next to the old one... 1" difference in lenght....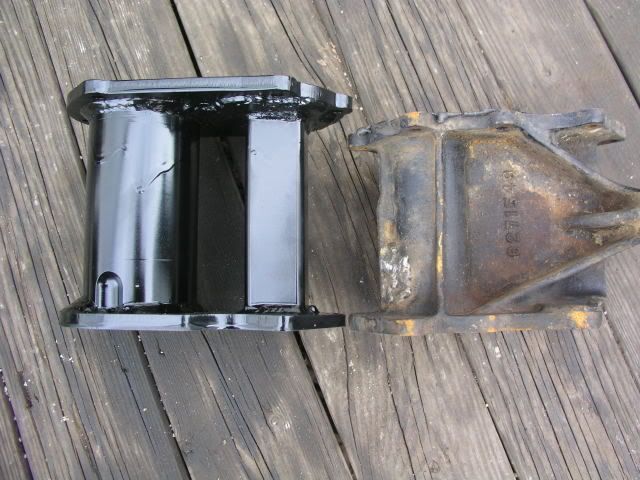 32spline input in the old 10 spline case....
adapter on the tranny.... this setup has 100% spline engagement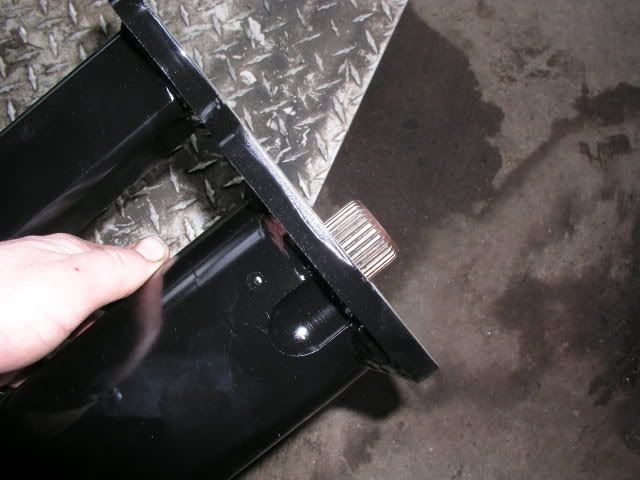 what do i have tied up in all of this???
$430 shipped on the adapter
$160 shipped on the input and bearing
$70 for machining on the t-case
$660 grand total
i will see how much difference it makes on the driveshafts.... and i ordered it w/ no t-case shifter mount or trans mount....
JEDS MACHINING 715-284-8575