Been a long road - Started upgrading this Zuke in 2003. Bought it from Brent at Trail Tough with SPOA, 31's, and no top.
From there we upgraded to this point before the most recent build: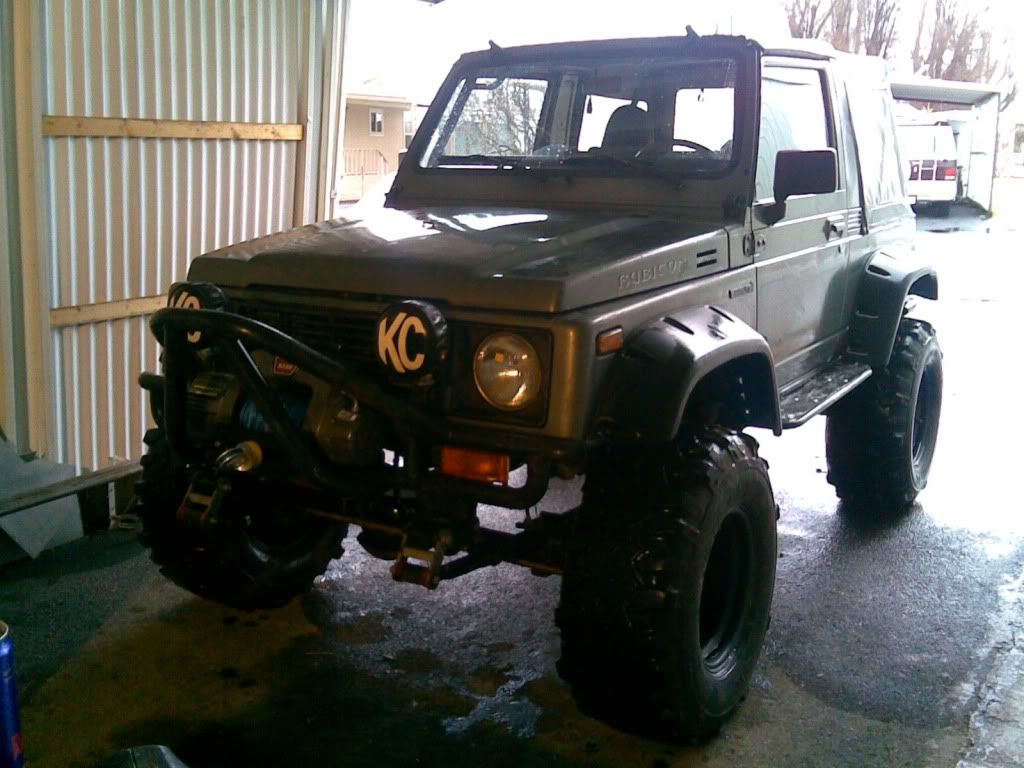 33's, ARB's front and rear, 5.12 gears, 4.16 t-case gears, Mighty Kong, 1.6 16v, Master Craft seats, winch, 6" Bushwacker flares, Trail Tough Wrangler springs and missing links, stinger bumper, and rear tire carrier bumper.
Right now we are here: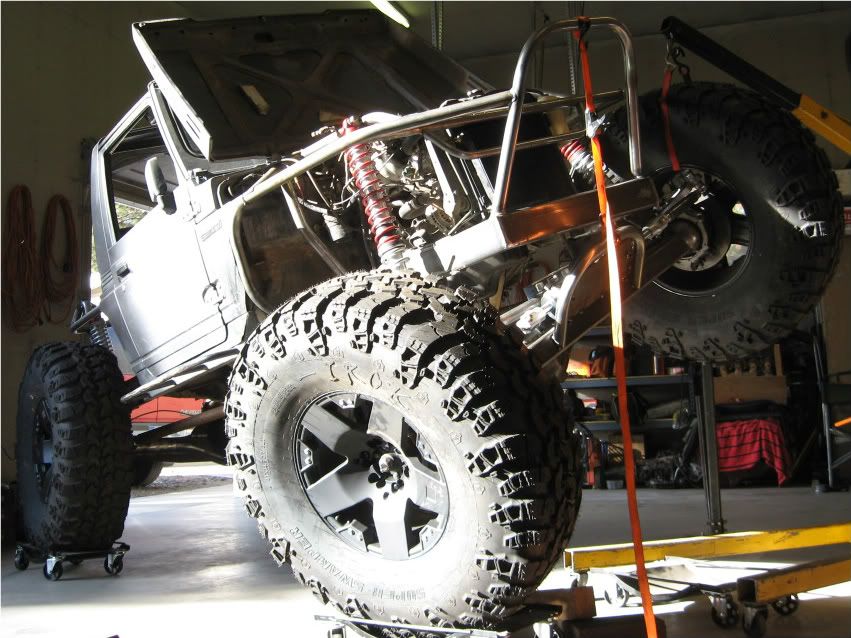 41's with 18x10 Rock Stars, 4-link rear, 3-link front, SAW Race Runner 2.0 dual rate coil over shocks front and rear, 4" SAW air bumps, '96 FJ Cruiser front high pinion axle with ARB, '94 Sidekick 3 speed auto trans and Kicker II box from OTT with Toy transfer case, '98 4-Runner e-locker rear axle, 5.29's front and rear, Hellfire Fab Works knuckles, Trail Gear 8" ram and orbital.
This thread will detail the progress from winter 2009 to current and follow along as we complete the build and test.