Hi
I am planning to buy a Toyota Hilux pick up (aged around 1994) in the future for my new project. What I hope to do is fit unimog 404 axels to it, by doing this it will give me a good strong set of axels and will allow me to fit 40" tires without cutting a lot of the body away. Along with fitting mog axels I am also planning to get rid of the standard leaf spring suspension and change it for a set of coils, possible coil over's.
I am pretty sorted with the unimog axles as in fact they line up with the Hilux's transfer box so it's just a matter of getting some custom flanges and prop shafts made. Unlike fitting unimog axels to a land rover (the diff is on the wrong side on the front axle:shaking
The main reason why I have made a post on the forum is because I am asking for some help/information on the best way round fitting coils/coil over's on a Hilux. I've kind of come up with 2 ideas:
• To buy a coil conversion kit from a shop and then modify it along with the unimog axels so that they both fit. By doing this almost half the work would be done for me as the kit would already bolt onto the actual truck.
I've been doing a lot of research, trying to find a coil conversion kit for a Hilux but so far I have had no success (apart from rocky mountain)
so if anyone knows of a place, anywhere in the world it would be great if you could tell me
.
• My other idea would be to basically make everything myself but the problem with this is that to be honest I don't have the tools and skills to do everything. As I am in the U.K when the car is finished with will have to go through and extensive test (SVA) so the mounts are going to have to be very good quality, something I may not be able to do
.
So if anyone could help me out / tell me the best way of fitting coils to a Hilux with unimog axels it would be great. Also if you see any problems with my plans could you please tell me and if anyones got any pictures of Hilux's running on mog axels it would be very useful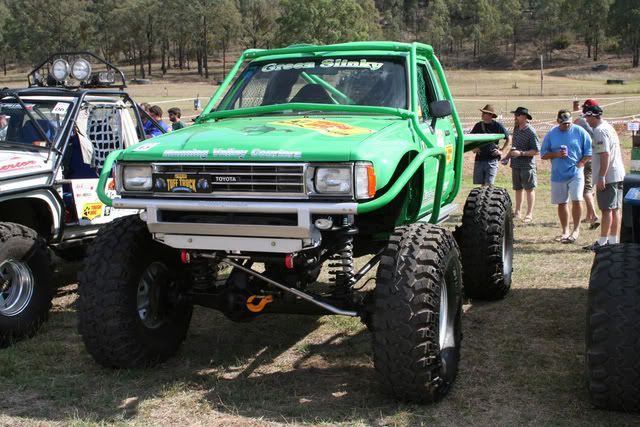 Thanks
Tom