Discussion Starter
·
#1
·
I've been working on a new project...
The idea is to build a chassis that is designed around Toyota components. I want to keep it very simple and make it as painless as possible to transfer your existing stuff over to the new chassis in your own garage.
I know a lot of you are wheeling your trucks way past it's limits and have completely trashed the body and are tired of continuing to fix frames. So for many of you out there... I think this is going to be a great solution.
I set down and spent some time designing a chassis that is still more like a truck. The front end can be set up to have the lines of an old FJ40 or the tube fenders could be left off to accommodate new Taco skins... The chassis will feature frame rails that are the stock width of Toy perch's and be setup to run rear Toy leaf springs on the front, allowing you to simply bolt your front axle in. I plan to also offer 22R(E) motor mounts already installed in the chassis if desired. There will be room to run a doubler as well. The rear of the chassis is designed to 4 link the rear, but it can be done on the cheap with rear TJ springs, Air shocks, or coilovers... pending on your budget. Of course the front could be linked also, but to help out those on a budget, the leafs will get you in the woods cheap and quick. The rear of the chassis features a bed that you can still actually carry your junk in. Of course I'm only going to put in a minimal amount of tube work to leave it open to customize to your liking, this will help keep costs down.
The point is, I want you to be able to almost bolt your stuff in this chassis and still have enough money to actually go wheelin. Your new rig would be lighter and way more capable than your old truck ever was and you can upgrade it over time as money allows.
I'm interested in keeping the bare chassis down around $2600
I'm going to offer a 4link kit to make linking the rear end very simple, and as stated above, I'll offer engine mounts in the chassis for the popular 22R(E) motor to bolt in.
The first chassis is scheduled to be built in just a few weeks.. I also plan to build one completely turn key here in the shop and will continue this thread to show the build up.
Here's a few pics to show what the chassis design looks like. Let me know your thoughts!
PRICE is going to be $2800 keep reading to see the final product as it evolved.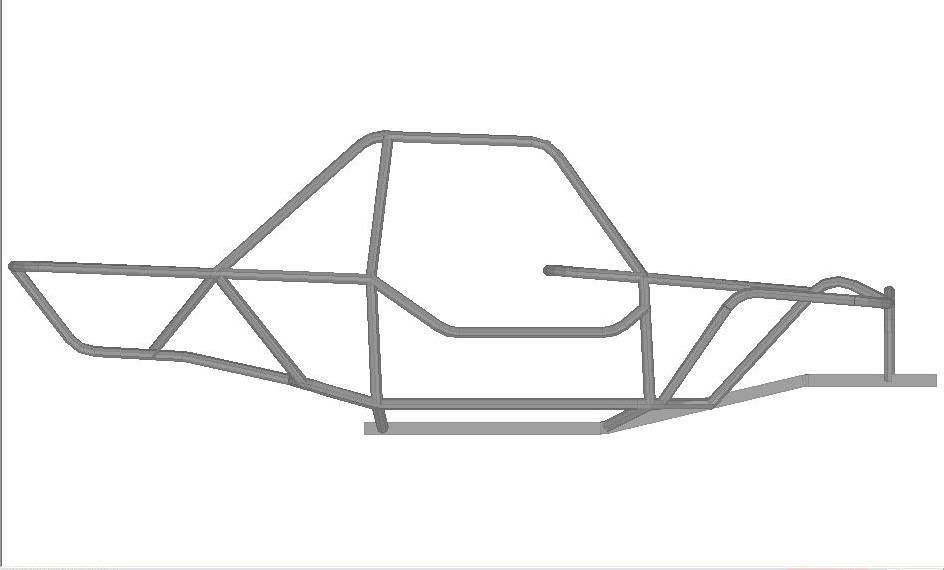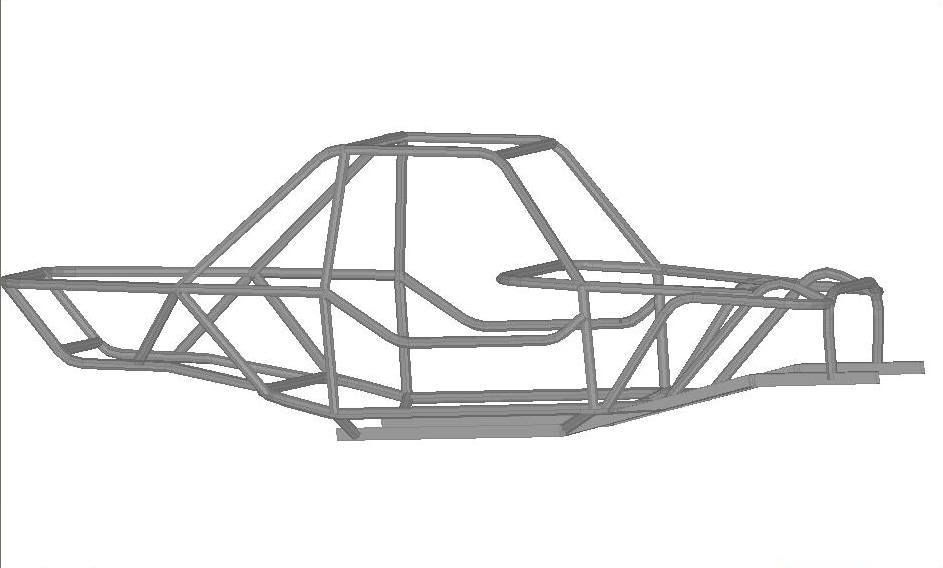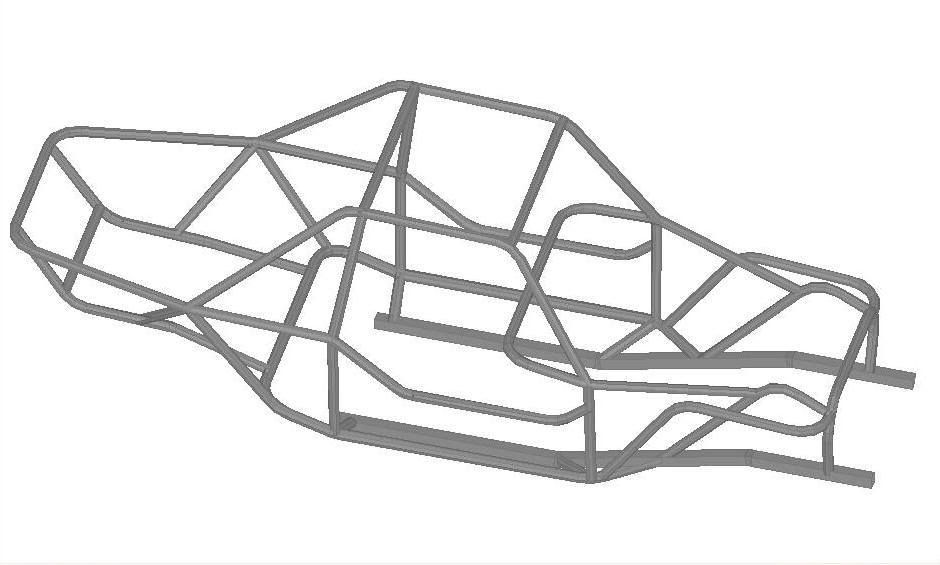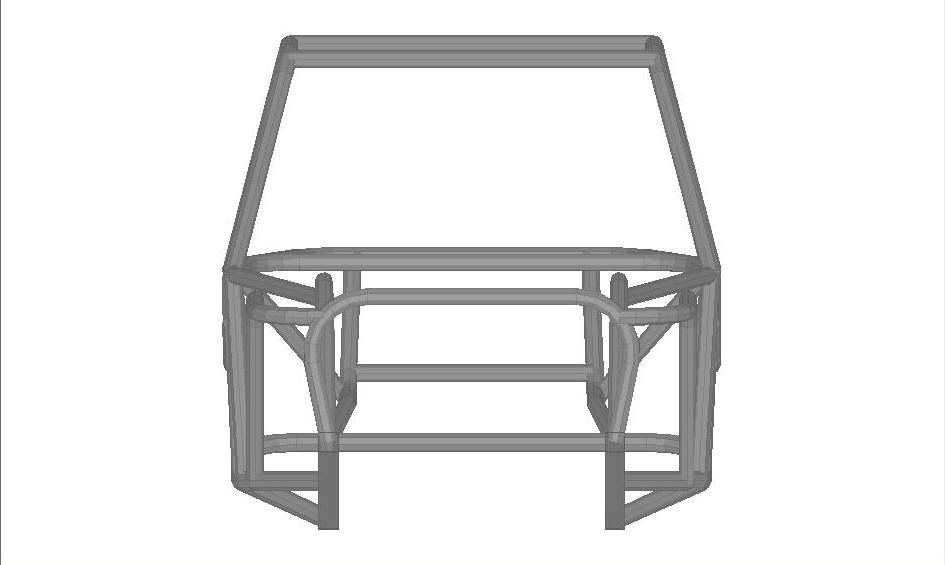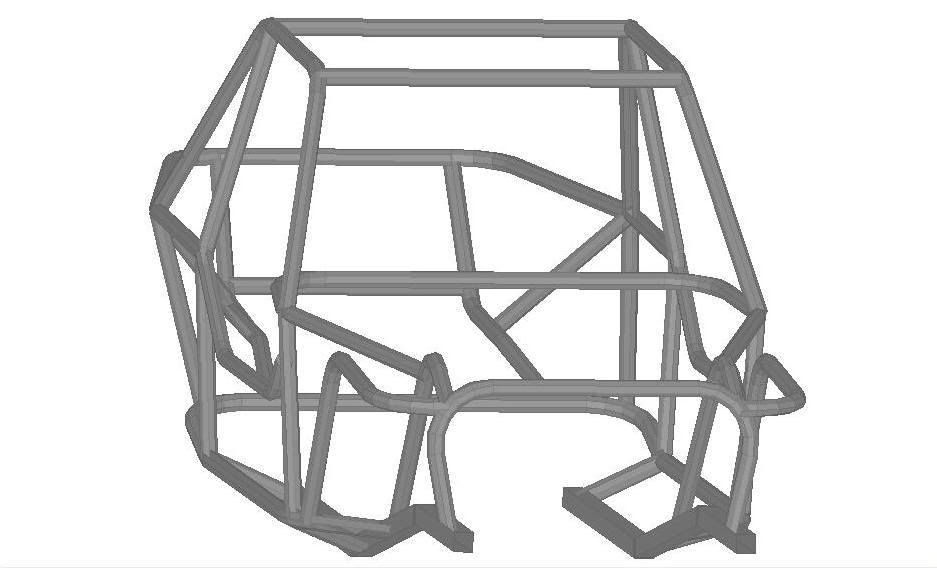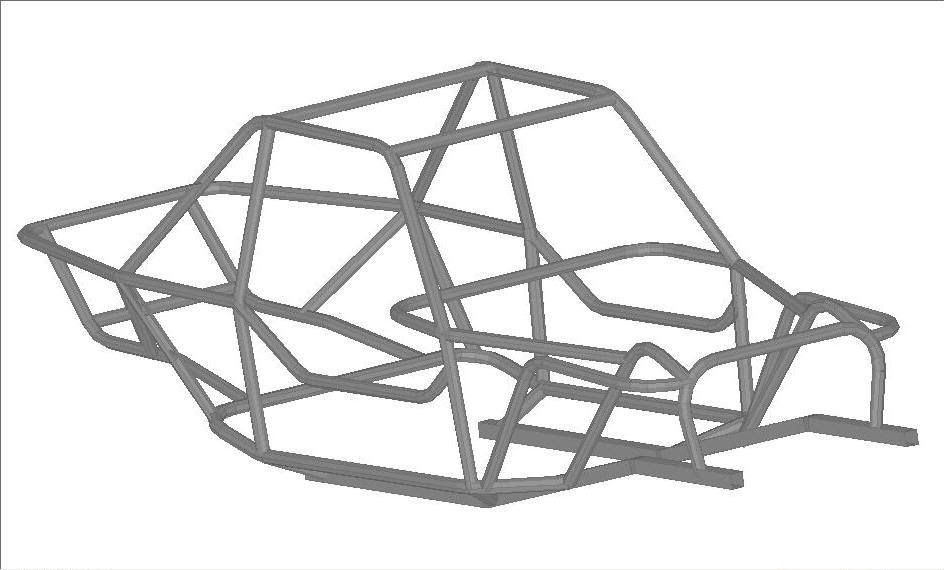 -Tim