Yep, its done. Here's some info.
I aquired a np435 out of a dodge with a 203.
The dodge 435 has the right output shaft size and spline count, and also the right indexing hole in the adapter for the 300. But the shaft was about 3/4" too long so I cut that off. After the splines, the shaft necks up bigger, and the d300 input was now bottoming on it, which necessitated a 3/16" spacer. The bolt pattern in the adapter was wrong so I had to redrill it, that cast steel drills real easy. I clocked it 1" higher than the bottom of the transmission. Then it bolted up, plenty easy enough. This combo ended up being 2" longer than it was with the t4.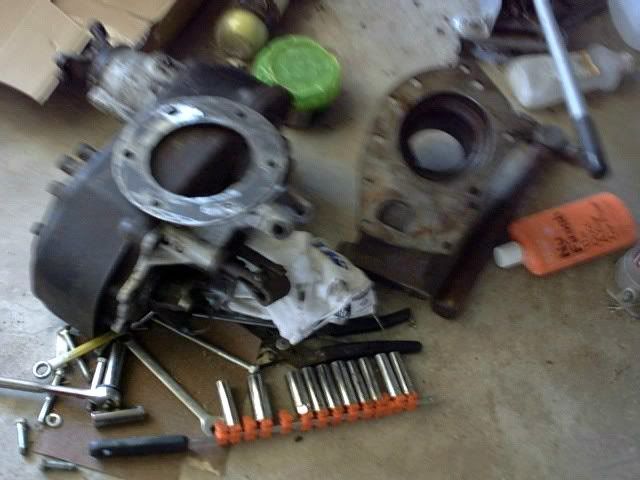 Now to the engine end. The input shaft was ~2" too long, and the input bearing retainer too big. I went to my local manual transmission shop and traded them the dodge input shaft and bearing retainer and $15 for ford ones. The ford parts bolted right in to the dodge transmission. I used a novak pilot bushing just like one would when swapping in a ford transmission. Since my transmission now had a ford bearing retainer, that part lined up in the jeep sr4 bellhousing, and I had to drill 4 new holes to bolt the transmission to it. One is real close to the edge, and I had to use a 3/8" bolt, because the 1/2" I used on the others wouldn't have cleared. Also had to grind one side of the head of the 3/8" bolt off so it wouldn't hit the side of the bellhousing. Used a 79 CJ7 with 3 speed clutch.
Here's the skid plate.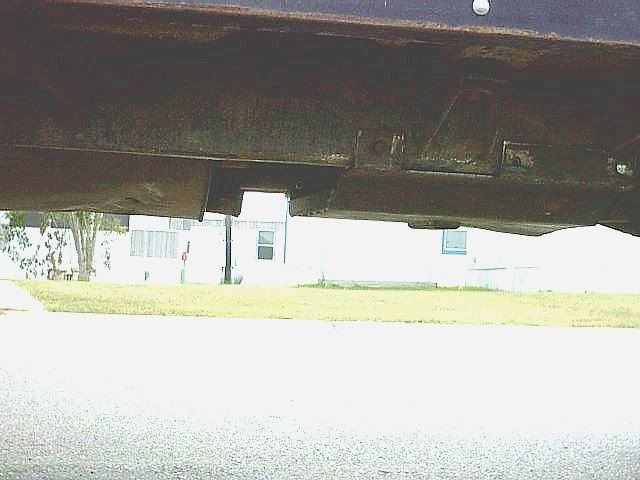 Had to do some cutting on the floor to make stuff fit. And I cut and welded a d300 shifter handle onto that. Also removed the AC stuff.