*********FOR SALE******* UPDATED 9/30/13**********
I have 2 used Mickeythompson Classic 2, True OMF Beadlocks.17x9 6x5.5 (4.5in Backspacing)

*****They do have Hairline Cracks around the lug nuts, 2 on one and 3 on the other (see pictures below)******
$60 each OBO. (Tires Shown not Included)


PRICE DROP $60 due to damage
They have been wheeled and do show their age. But nothing is functionally is wrong.
These go for $450 each new!!!!
See for yourself-->
Poly Performance JEEP/TRUCK & BUGGY*::*Wheels & Tires*::*Wheels*::*OMF Performance Wheels*::*Mickey Thompson Classic 2 Wheel with OMF Modifications - 4X4 Off-Road Parts, JK Synergy Suspension Systems, Fox Racing Shox, Beard, CNC Brakes, Johnny Joints
old style MTR with 30% Tread $55, same 37*12.5*17.....
Located in San Diego.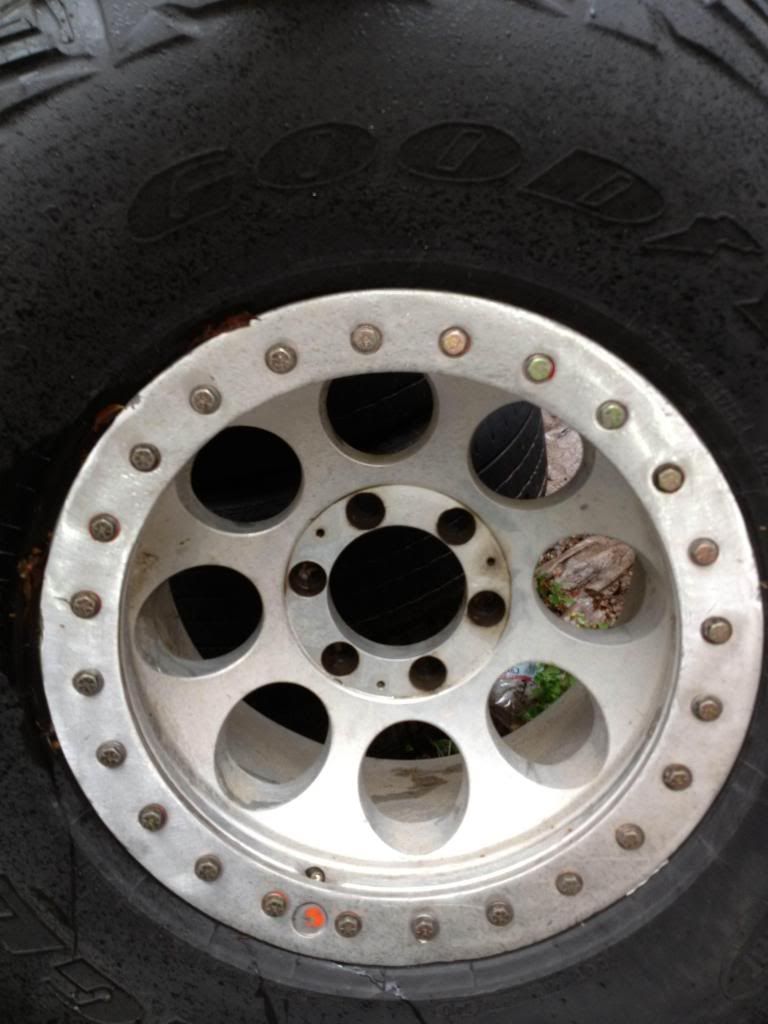 Here in the other Beadlock. (un-mounted) $60
4.5 Backspacing