Discussion Starter
·
#1
·
To start: I've been following this site closely with all the projects and builds people are doing and it's awesome. This site has been great for doing research too and I've done months of it for this project. In short, PBB kicks ass.
I bought a '99 TJ this past week. I found it in an auction down the road from my house and it was a great deal so I got it. It's a piece of shit but I love it. I am planning on building it up to a degree of insanity similar to most Pirate4x4 members and can't wait to do it! I don't plan to get started until early this Spring, but I've been carefully planning it out and the garage is steadily filling up with parts for this project. It should be a bad bitch when it's done.
So basically I'm starting with this: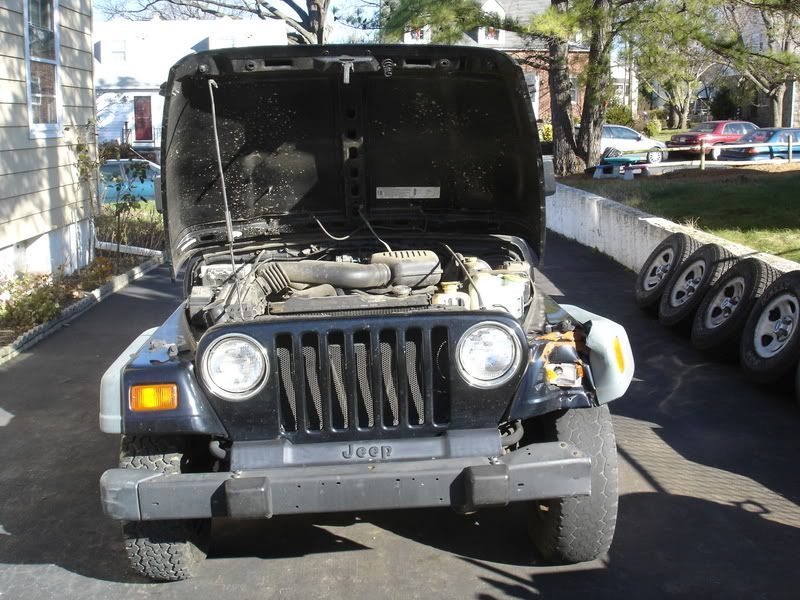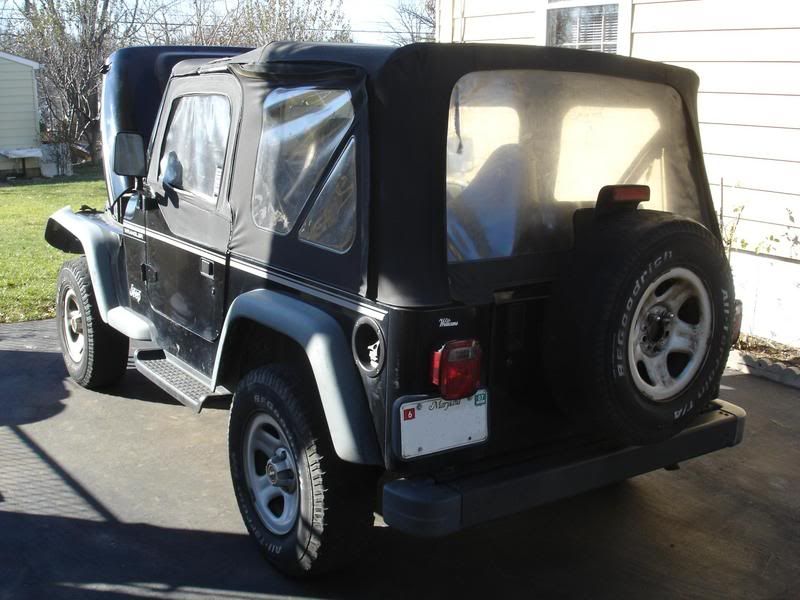 My dad and I worked on it some to get it ready for inspection and registration. Scored a set of new door skins and 5 almost new tires on wheels already balanced for free from a friend. Still need to somewhat repair the fender so the blinker sits in there. Fuckin laws... The "new" wheels had the cancer pretty bad and we didn't want it to spread so we did what any loving Jeep owner would do: cover the shit with grease and call it good.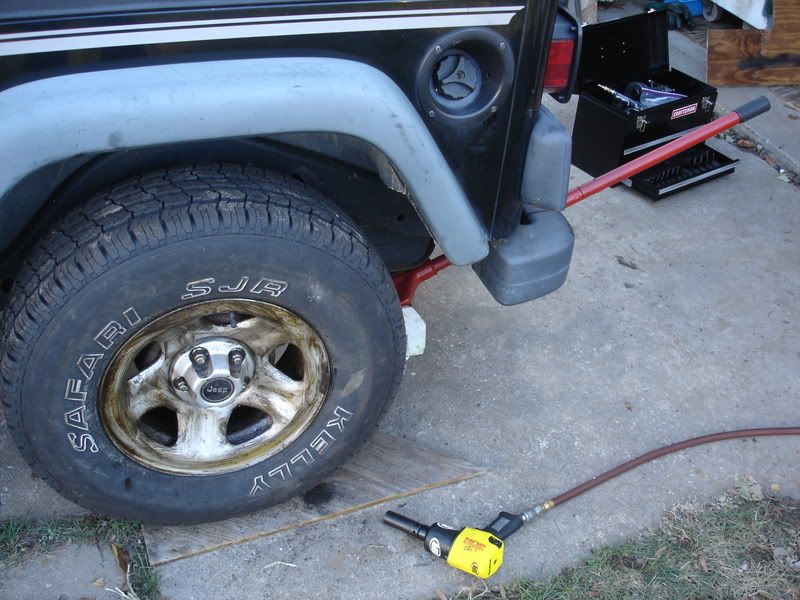 And at the end of the day: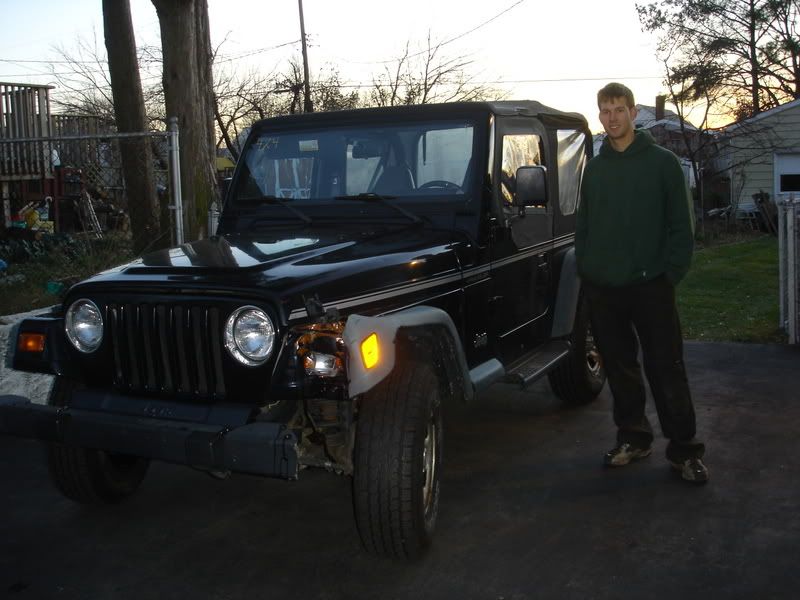 These are my plans so far for the finished build:
Suspension
: Clayton Offroad Long Arm setup, 4 link rear, with coils for about 2.5-3" of lift. I'm gonna keep the Jeep as low as possible. Rest assured the sheetmetal will see plenty of Sawzall action. I'll trim up the hood and fab up my own flares. It'll be similar to AEV's "Highline" fender and hood kit or whatever they call it.
Axles/Wheels/Tires
: Looking for a D60 front, and either a D60 or 14 bolt for the rear. 4.11 gears and I'll probably install a locker in one or both. Tires will be 37's or larger, maybe Irok 39.5's probably on Hummer wheels. I like them because 1) I won't have to grind calipers like I would to fit a 15" wheel, 2) I need a lot of backspacing so the po-po doesn't pull me over every other day for tires sticking way out past the flares, and 3) because of the military aspect behind them along with the fact they are beadlocks.
Engine and Tranny
: The motor is a Cummins 3.9L 4 cylinder diesel out of a retired Frito Lay delivery van. It's turbocharged and has the air to air aftercooler on it. It makes around 120hp and around 400ft-lbs of torque. I'll probably turn up the fuel screw on the injection pump a little and give it some more fuel. Some guys have these 4BT's running around 250+ hp! The transmission will be an NV4500 5 speed out of a Dodge Cummins truck. I chose this because it's beefy and will hold up to the torque and because it's easy to adapt to my motor using standard Dodge parts. Still looking for the transmission though and it's not easy to find...
Other stuff
: I'm entertaining the idea of stretching the wheelbase out a few inches. "Might as well do it when I have the shit taken apart", right? Not sure though becuase I don't want too many things to do at one time. Summer is my only real chance to get as much done as possible and hopefully complete it. I'll also be fabbing up armor, skids, bumpers and some roll cage reinforcement.
This is what's replacing the Jeep's 4 banger:
I'm in the process of completing a crankshaft main seal job on it as well as a preventative timing gear case fix and oil pan repair job: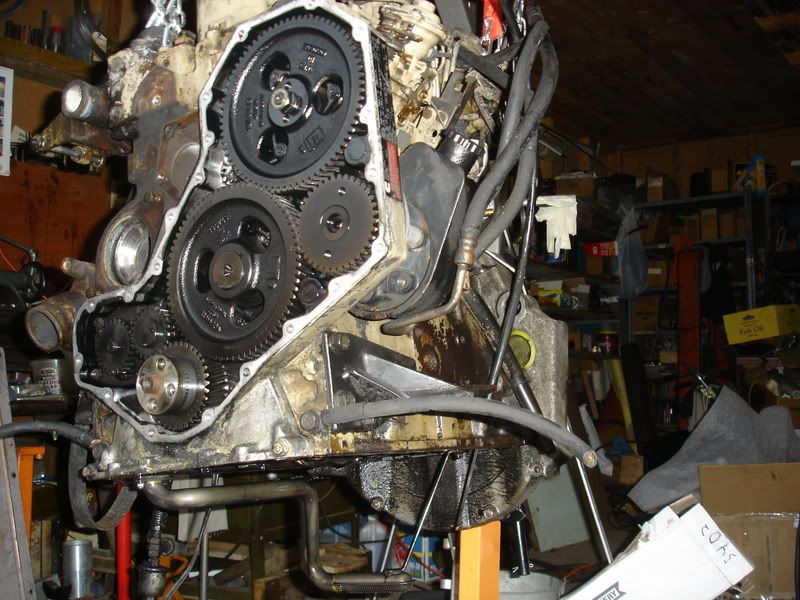 I've mainly been buying drivetrain parts so far. The clutch setup is massive and can handle 700ft-lbs of torque. I bought it slightly used: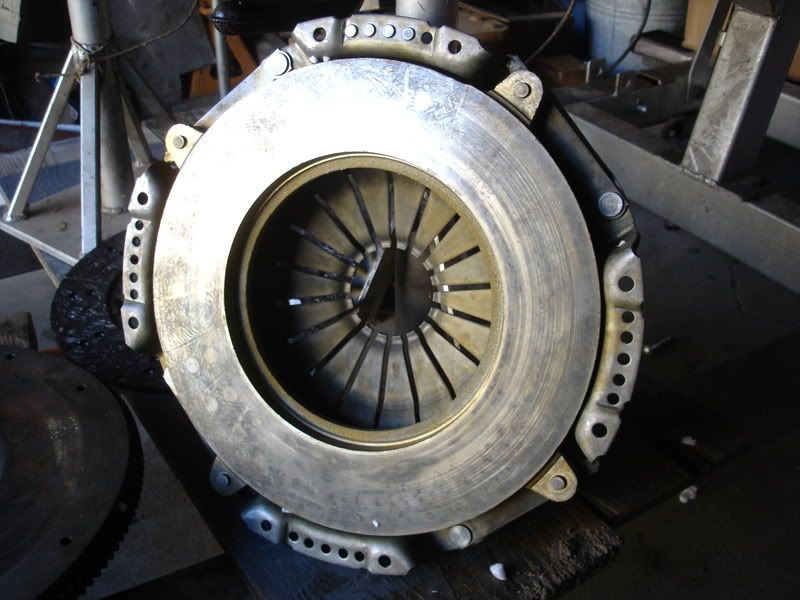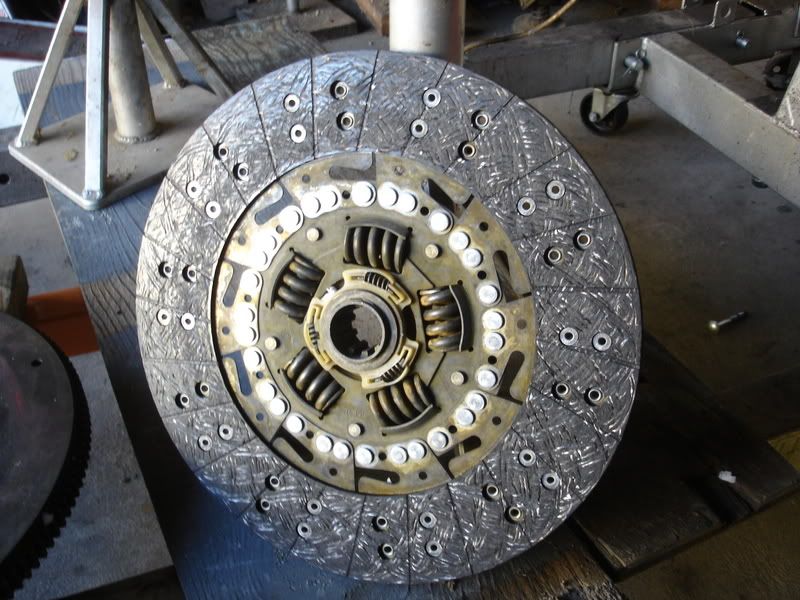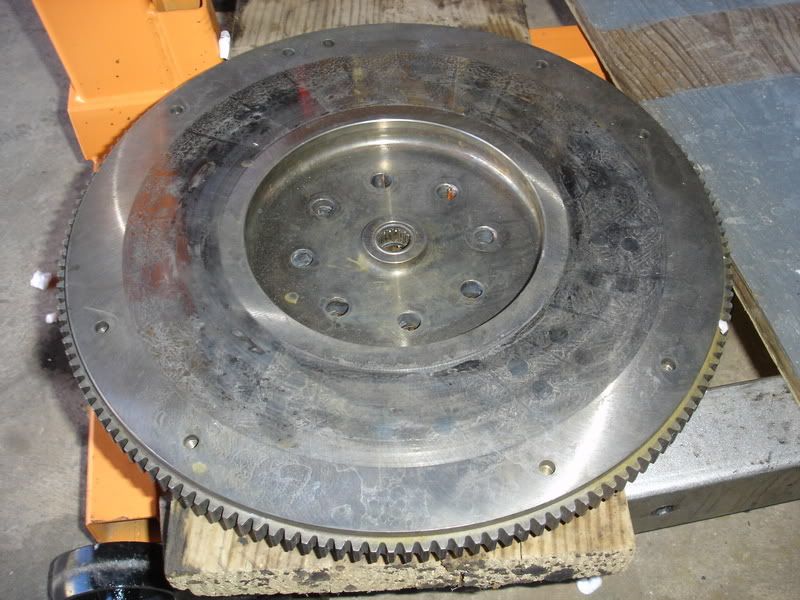 Here's the flywheel housing/transmission adapter plate and bellhousing for the NV4500: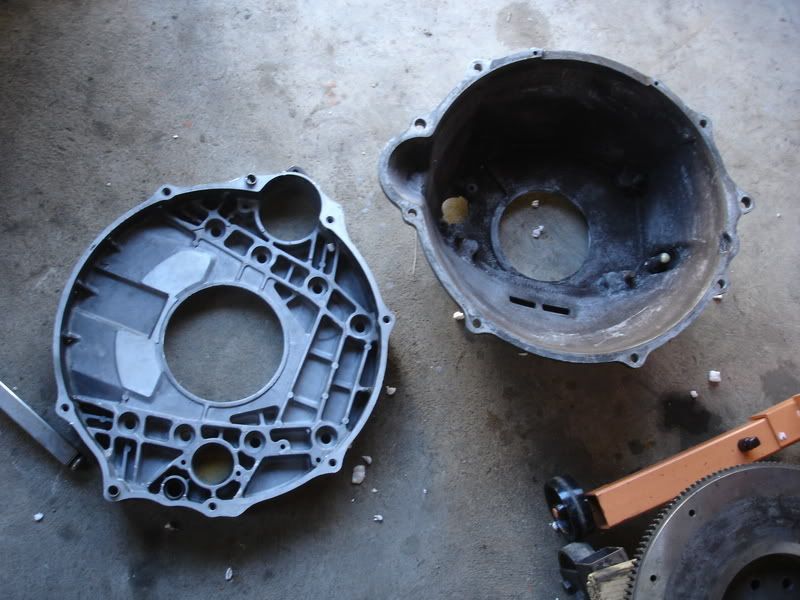 When I go home for Christmas break I'll be checking all the junkyards in the area, mainly for the axles. Let me know what you guys think. I'd like to hear any and all feedback/comments/suggestions about this build and hey, maybe a little flaming if that's in order.
I can post a build thread when I start it if people are interested...
Thanks for checking this out,
Mark