Discussion Starter
•
#1
•
Well this build probably wont excite anybody, but here goes..
My dad is getting ready to retire in the next year, and intends on either a diesel pusher motorhome, or an F550 and camper setup. The problem is, we live in washington and he wants to be able to go to Arizona time to time. The logistics problem is getting all the toys there.
We have alot of toys, but obviously wont he wont be taking them all. What he intends to take, is his basically stock Jeep rubicon, his can-am renegade 800, and his Rzr, and two, perhaps three seadoo 4 stoke watercraft. Instead of the quad and the rzr he also wants to be able to haul his Can-am Spider.
This project has been in the brainstorming and thinking mode for months now.
We're starting with a brand new lahmar trailer he had custom ordered for this project.
Trailer Specs:
-22' Deck
-3 6000 pound axles (They were supposed to be 5k axles, but they 'upgraded' us without even saying anything (at no charge) but he had purchased 6 custom wheels for the axles we ordered before the trailer arrived. Thankfully Les Schwab let us swap them for different wheels, even though they look nothing like the ones we really wanted to have.)
-Electric over hydraulic jack
-Electric over hydraulic disc brakes on all axles
Trailer is capable of a 18k GVW but it is licensed at 15,900.
First thing we did was took off the diamond plate fenders and ordered some rolled stainless fenders from Shadow Trailers (we have one of their SHad IV Four place trailers, and if you've got the cash, their trailers are probably one of the nicest trailers ever built, but you will PAAYYY for it.)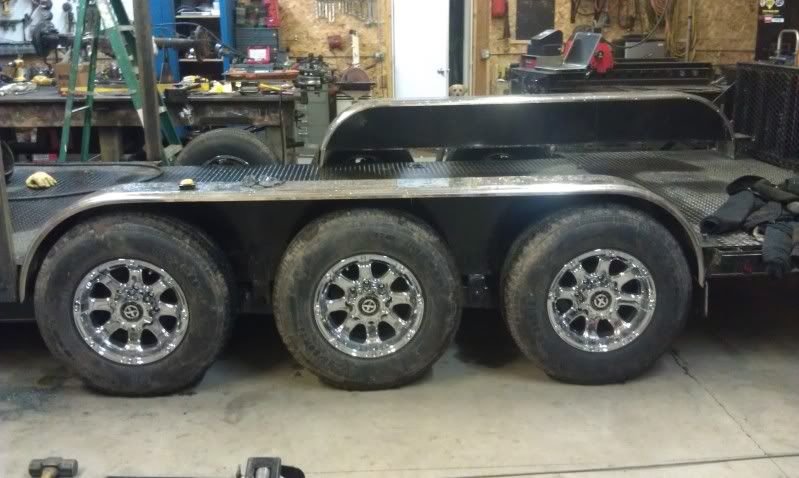 WE added a protech tool box to the front of the trailer, we had the rear half of the box powder coated black. In front of the box we sheared a piece of stainless sheet metal to cover up the gap in front of the box.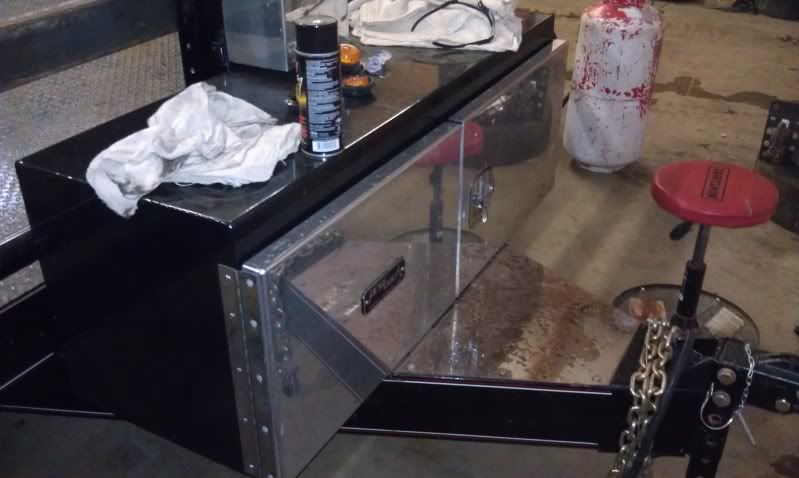 Next we moved on to ordering some of the steel, most of the upper deck is built from 2x4 .120 wall and .188, but there will also be 2.5x2.5 .25, 2x2 .120 and 2x3 .120 wall.
We ordered 5 sticks of 4x2 120 and 1 stick of 4x2. .188 which be be used in the rear stanchion but will have a roller bearing assembly in it.
Heres the first stantion.
Fast Forward a few hours..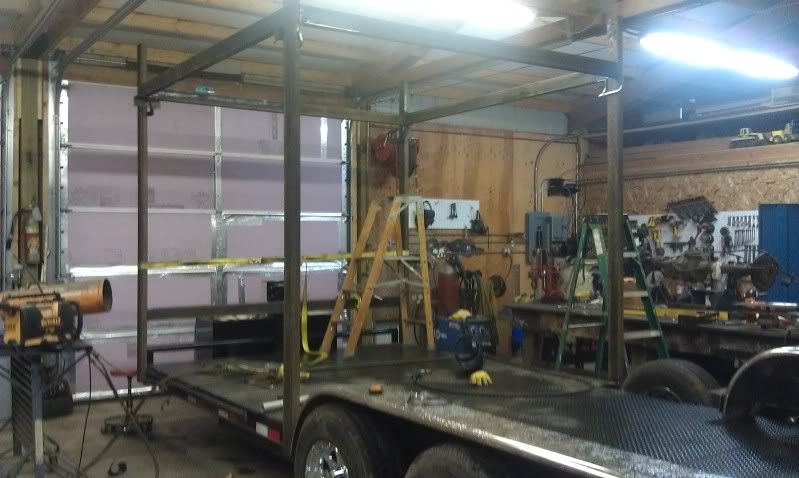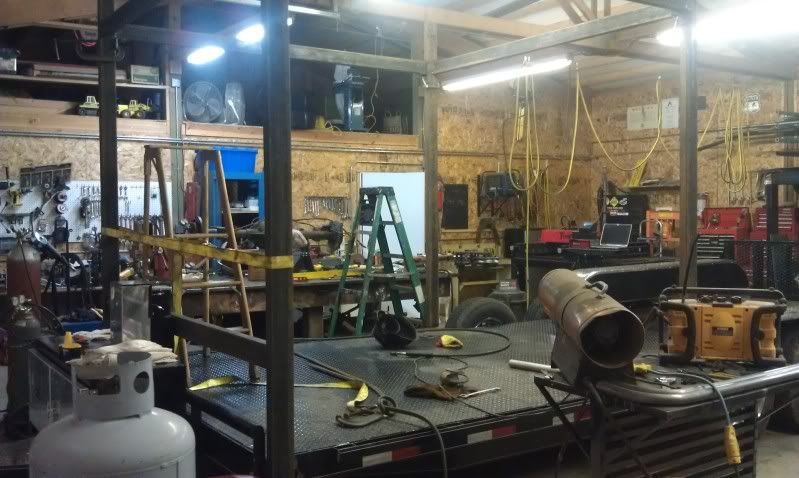 Then I burned out some 3/16 gussets on the plasma table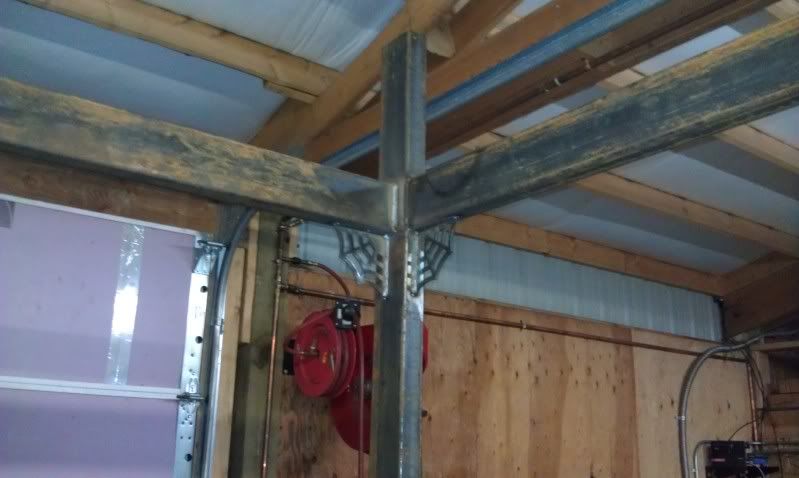 That wrapped up the weekend, and most of the tubing. So today we put in an order for some more, it'll be here in a few days.. Hopefully this project moves right along, but I have a feeling it will be a slow one, as I work nights, and my dad works days, generally 6-7 days a week.