Discussion Starter
·
#1
·
On Saturday August 15th, The Friends of Eldorado National Forest spent the day thinning a tree farm in Eldorado. :smokin:
This tree farm was planted in 1985 WAY back in the forest hidden down a dirt road off of Silverfork road. 7 acres were planted with different strains of pine trees from Mexico to Washington to see which ones would grow best in Eldo, which types would be effected by different tempatures than where they orginally come from, etc. It is basically a huge science experiment.
With the trees being planted 6 feet apart in rows, It was near impossible to even walk into the planted grove becuase it was so thick. Our job was to cut down the trees that were not marked as saved, and prune the other pine trees to eye level to open up the area.
Since the FS only allows people that are certified to use chain-saws when working with them, I did not do a mass mail to everyone becuase I was worried there would not be enough work. Man, was I ever wrong :homer:
We managed to clear maybe an acre of the tree farm. (6 more acres left) but it made a HUGE difference. (Rick has better before and after shots, hopefully he will post those Monday)
We stacked several MASSIVE burn piles, and all the trees that we cut out, we limbed the logs and stacked them so FOTR can use them on the Rubicon for various projects.
Here's a few pics that Lisa took:
These two give you an idea of what it was like "before"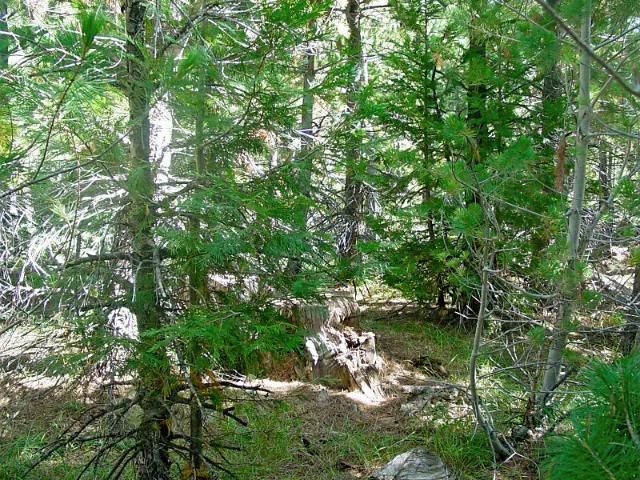 Rick working, Jerry Stupid-vising.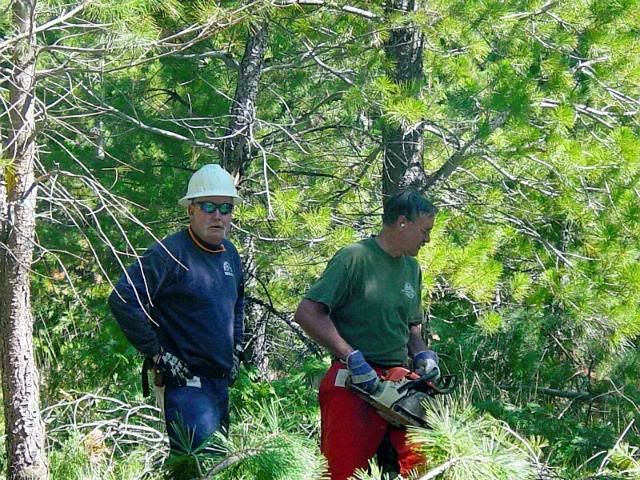 Jerry and Alfred discussing Politics: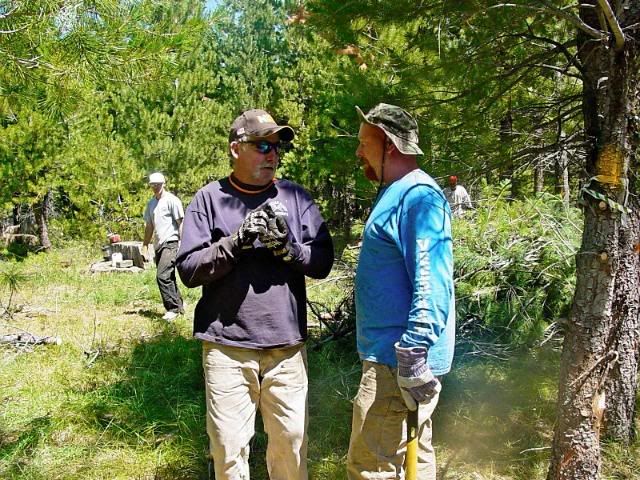 After we cut down the trees, we had to limb them (Alfred and an axe, when he coulda used my Echo)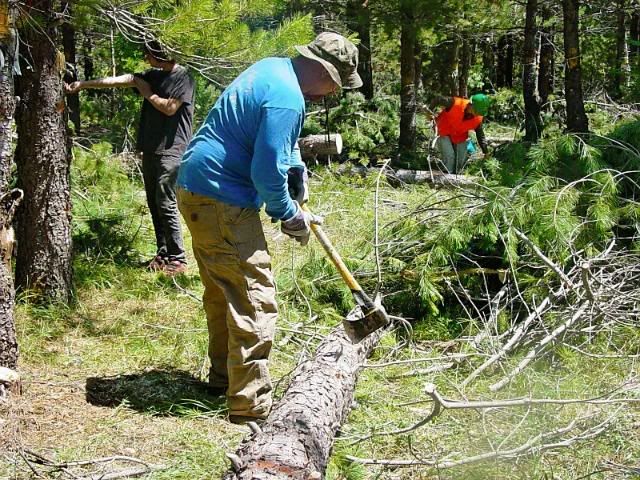 Then we had to carry the branches out: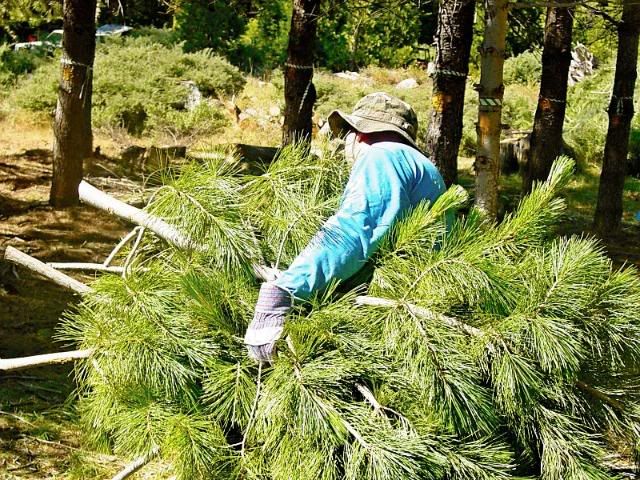 Or, we loaded branches into the FS truck to haul out. (Notice my driver Jeremy Hengl on the back of my CalROCS T-shirt. He won his class in yesterday's Rockrace BTW!)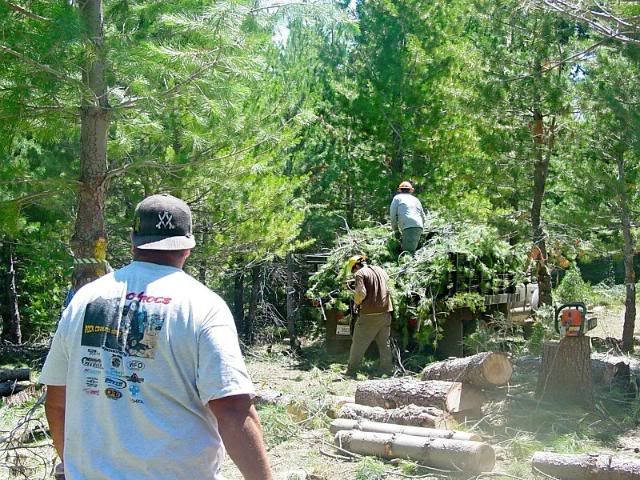 Another shot of the truck: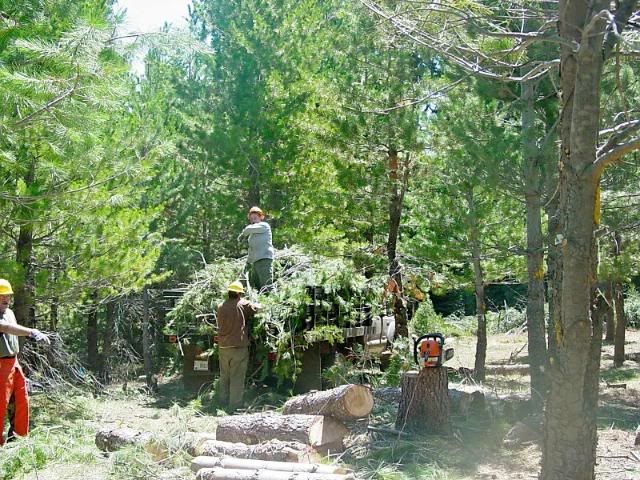 More pics to come...hold on!