Flew to SC to pick it up. I covered 7 states in 25 hours to get it back home. What a trip.
What I like best that I didn't know it had is a seat in the bed of it for dove hunting :flipoff2: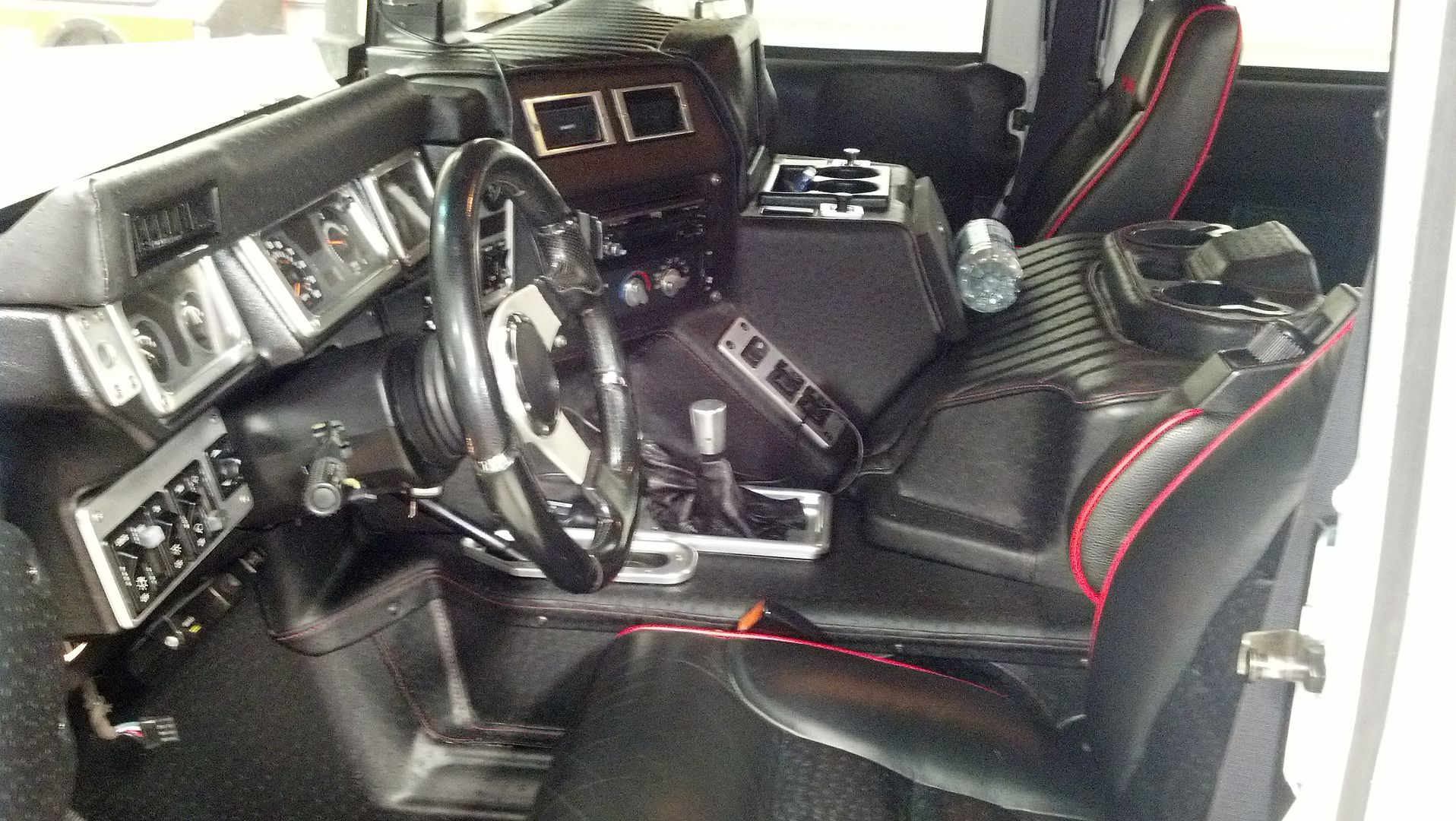 This was how the trip started. I spent the first hour of ownership on the side of the highway. It lost all power to the motor so I shut her off and called for a tow.
My next 8 hours were under the hood of it trying everything. I put a new lift pump on it. Same problem. It would run if you let it sit for 15 min then 2 min later it would lose all power. I got lucky and there was a place that worked on H1's. My tow got me there at close time. I talked them into letting me use their shop and one of their guys. I changed out half the parts under the hood using their stuff and still the same problem. I have a good friend here local that owns a diesel shop. I kept calling him asking what next, thank god I had his help as I'd of never been able to pull off all that I did without his phone help. Just for fun we changed the ABS relay with the pump relay and then all was well. So.. A fricking relay was the problem. Who'd a thunk?
It gets better. Today I wake up. Go to my garage and see a 6' pool of water under it.
What the hell? After beating my head against the wall wondering how coolant could be by the drivers fender it hit me. I must have cracked the washer fluid tank while climbing all over the motor just 2 days before. Sure enough. Thank god, it's just a cracked 10yr old plastic tank and not anything major. Outside of that I can't find a fault with it. Stay tuned in as I will be making some mods very soon.