Edit: most recent pic teaser...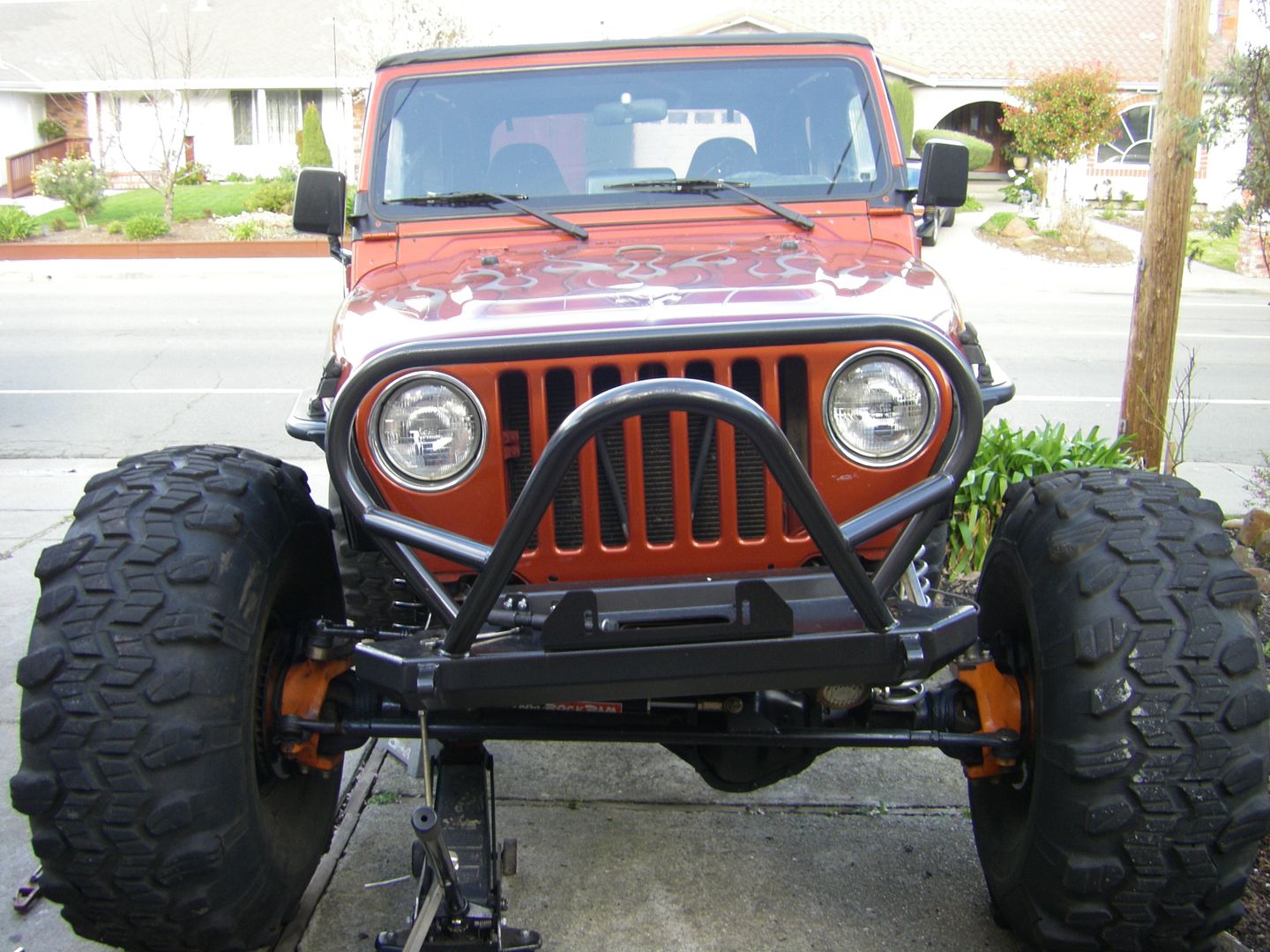 Well,
As many of you know, once a Jeeper always a Jeeper! For those that do not know I have to confess I err...went slightly to the dark side, and adopted a
Landcruiser Buggy
after I sold
my loved Jeep project of 10 plus years.
Yes it was freaking hard seeing her go, but was time to get started on another project, and I just got to the point I could not see myself chopping and bugging her out. She has a great new home now
Sentimentalism aside, I had a killer time, learned a lot and had a blast with the jeep in the last decade. Time to put that learning to good use.
Why get a built buggy now you ask? Well, we have baby 2.0 coming up, so downtime on the rig means zero wheeling time for me, so having a built rig ready is a huge plus to get my wheeling fix
The BUGGER (BUGGy cruisER) did very well this last weekend on her maiden voyage to Fordyce. I gotta confess I am loving the Cruiser
Ok, on to the new project. I bought a few TJ's this year, a crapload of parts, axles, etc and was ready to start the new project up (TJ on tons). As I was about to break the saw on the rig, I came across a Jeep from a bud that was pretty close to what I wanted to get to, and one thing lead to another, and the TJ made its way to my garage. He had originally bought the rig semi-built, and had already started some work on the rig. Even though the rig still needs some good amount of loving to get finished up, it will save me a HUGE amount of time from getting another TJ to the point of where this rig is. The plan: a rig that will seat comfortably 2 passengers and room for TWO carseats, long arm, one tons, Atlas, ARB's heater and AC
Here are a couple shots from when he got it (sexy exo-cage, snorkell, and a good amount of booty fabbing):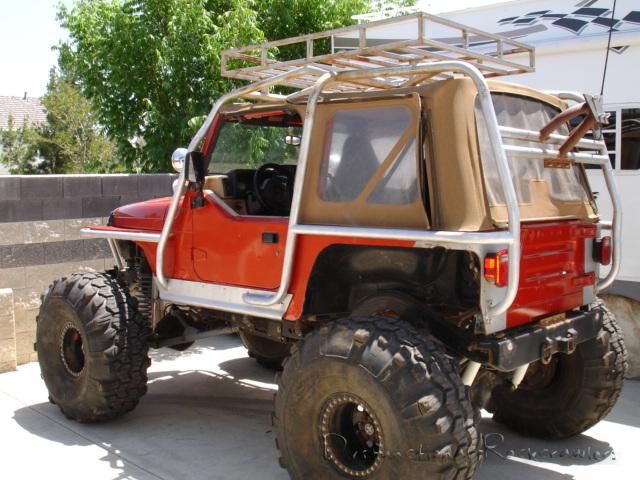 Here is how the rig looks like now: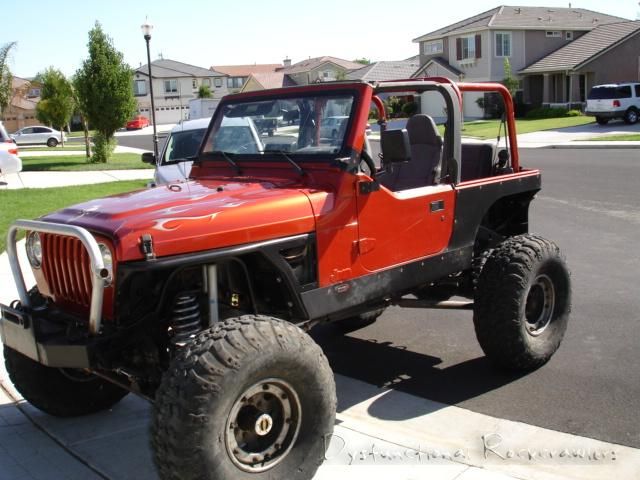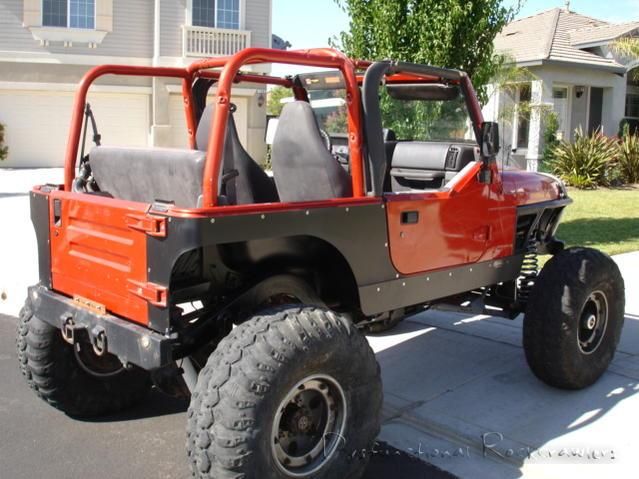 The starting list of to-dos:
-rear disc brake convo - caddy calippers, 3/4 ton front rotors, Dodge 3500 MC
-fix up all electrical
-redo rear shock routing
-roll cage (gotta put the bender to good use, I have been slacking horribly on that
-wheels\tires 42-44?
-bunch of other misc stuff, lockers\compressor, etc