Discussion Starter
·
#1
·
After my last trip to Fordyce I was pissed about nearly rolling back into the river coming out of Committee. If that tree hadn't broken my flatty's backward tumble, and subsequently dented the corner of the tub, I might have been in deep shit.
I had one more semester of partying like a rockstar left, so in between whiskey cokes, Keystone Light, floating the river, riots and the occasional class; I plotted how I was going to make my GPW into exactly what I wanted.
After much Jeep and Gen4x4 pages regarding frame design, and conning a few mechanical engineers I know into running my design through solid works, I had a working idea. I would have had a job, but the damned economy went into the shitter. While looking for a job, I decided to build my 1945 GPW and fix a few things that had bugged the shit out of me for a few years.
This is what I started with, note the stock Samurai for comparison:
The Jeep Stuck on WH1:
Frame flex demonstrated going down WH 3: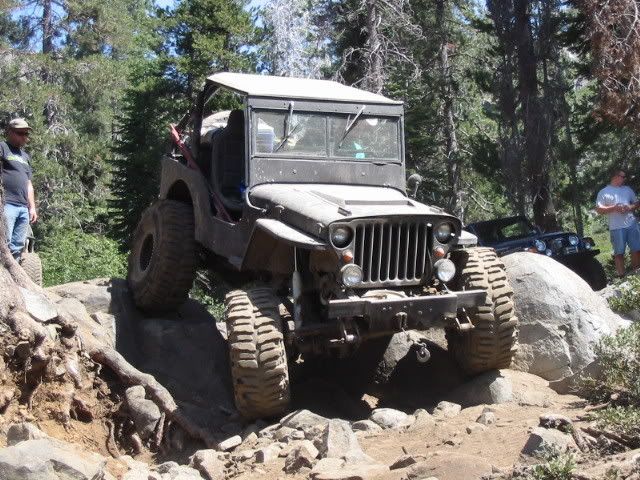 I was done with this so I decided to rip this fawker apart.