Discussion Starter
·
#1
·
My most favorite experience in the world is finding abandoned Willys vehicles in fields and barns. It's always an amazing experience no matter how many times I find them. Well, I found another one...
This one is a beautiful 1956 wagon that is completely original in every way. It still has every part that came from Willys Overland. It's one of the all time best that I have ever come across in the past 25 years. And for $500, I got a beauty that just may be the perfect candidate for an original restoration. As many of you know, I typically prefer modernizing these wonderful pieces of American history. As for this one, I have no real plans yet. But I'm leaning toward original.
It is a strange mixture of parts between 56 and 57. But the grill is definitely the original one.
Here are more photos of it. I haven't cleaned it out yet. So, this is basically how it looked when Jake and I went and got it. The odometer says 82k, which I believe are the actual miles.
There are multiple reasons why I think that...
First of all, the doors close like brand new doors.
Second of all, the door latches aren't worn down like ya would expect. They are tight and barely have the original paint worn down.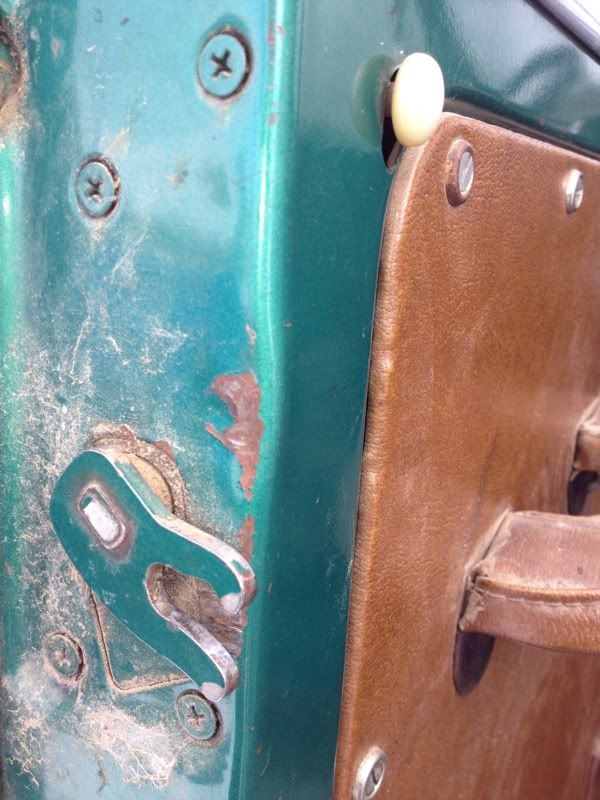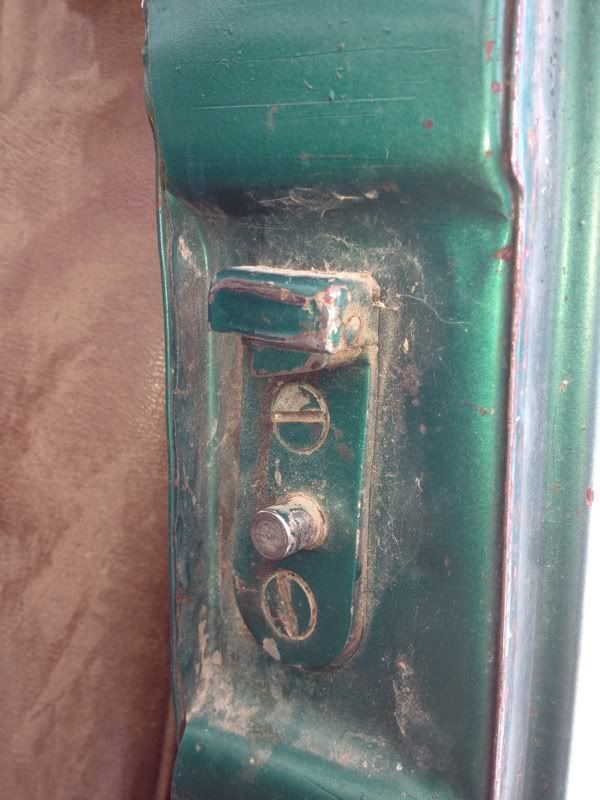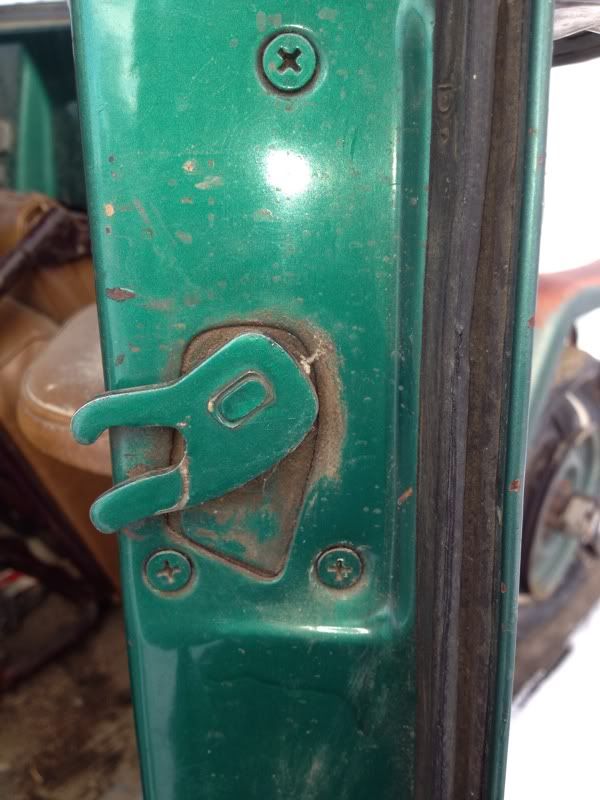 Thirdly, I believe all the miles were easy miles and that it probably sat idle most of its life. The owner said her husband bought it 40 years before he passed away, which was 6 years ago. And he only drove it on weekends and special occasions. It was his baby.
So, it's a 1956 and was 56 years old when I bought it before Christmas 2012. They bought it in 1966, the year I was born. So, it was was only 10 years old. And when they bought it, it was practically new. The original owner kept it in a shop and hardly ever drove it. Very unusual for a Willys of that time, because most people bought them to use as utility work vehicles. Interesting history and timeline.
Additional factors lead me to believe that the stories are accurate. It has the original floor mat. Plus, the original door rubber, foot pedal rubber, pedal floor gaskets, shifter boots and fuel filler rubber guard are all still in place and in very good condition. The floor mat is cracked, so it's no longer salvageable, but it was complete until I pulled it up to check out the condition of the floorboards. And to my amazement, there is only minor surface rust and dust.
Even underneath the floor, most of the original undercoating is still in tact. There is the standard rust in the rear fenders. A bonus is that there is an unopened box in the back that has 2 new rear quarter panels.
There are no missing parts on this wagon, which is very unusual. And how often do ya find the original spare tire and rim along with all the brackets. I even found the original jack under the seat. And no holes in the firewall or dash, except for a spot light on the passenger side. All the door handles work perfectly and lock/unlock with the same key. I don't yet have the original keys for it yet, but I have a large collection of Willys keys that I have kept for many years and as expected, one of them worked on all three doors on this wagon.
More important and very telling evidence of an easy life is that both doors still have the stops that prevent them from opening too far, which puts a very common vertical dent in front of the doors on the outside. This is one of my most hated dents on a Willys wagon or truck, because it's difficult to fix. The other crease is often found on the hood along the cowl. It's a perfect hood on this one with my most favorite ornament.
This wagon also has no dents on the inner rear fender wells. It has both arm arm rests and ash trays in the back and both slider windows still have perfectly functioning locks.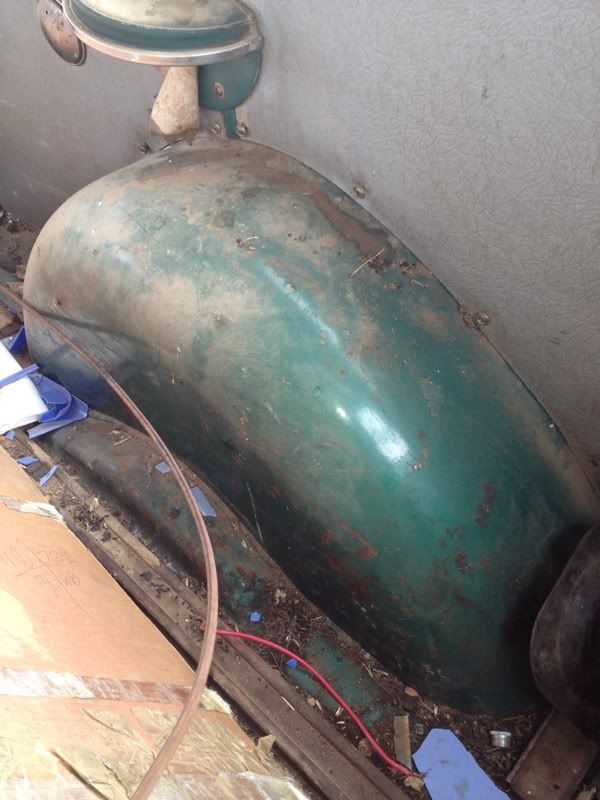 The only things I don't recognize as stock parts are the heater controls. They may be, but at the moment I don't recognize them.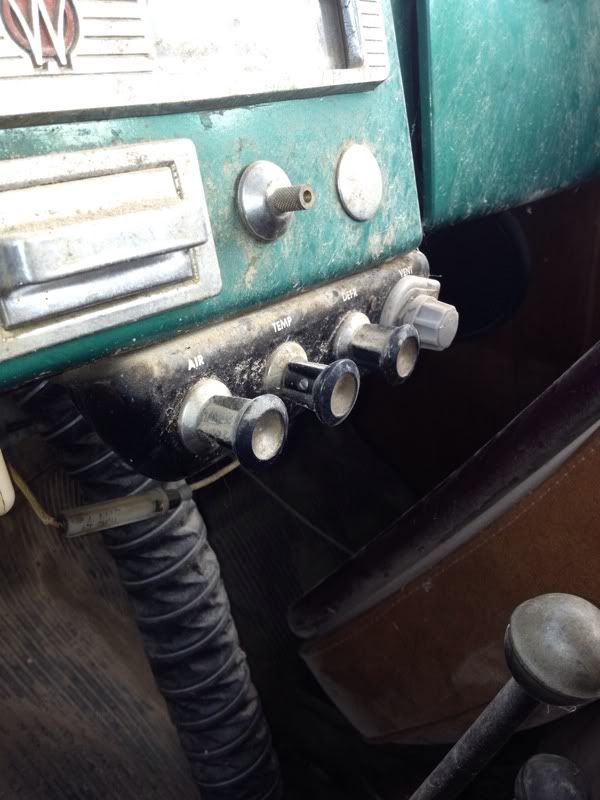 I am not sure about the condition of the engine. I hope it's still in working condition. She said it ran perfectly fine, but when her husband passed away, he had decided to swap in a 5.0 out of a 99 Ford Mustang. So that's why the radiator hoses, heater box and generator are not on the engine. They are inside the cab though. And they appear to be in good shape. I truly hope the engine is workable. I would love to rebuild it along with all the other drivetrain components.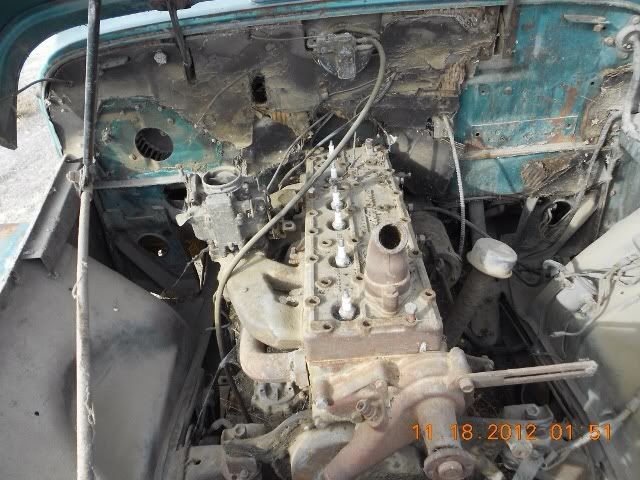 All for now...
More later...