I started with a 1997 TJ. 4cyl, manual. I traded a stock CJ for it and the guy gave me $1500
THIS BUILD STARTED OUT WITH 1 TONS, 42'S ETC. IT HAS TAKEN A TWIST AND IS NOW 2 STEERING ROCKWELLS, INJECTED 496 BIG BLOCK, 16" COILOVERS, 49" IROK'S ETC......
Here is what I started with.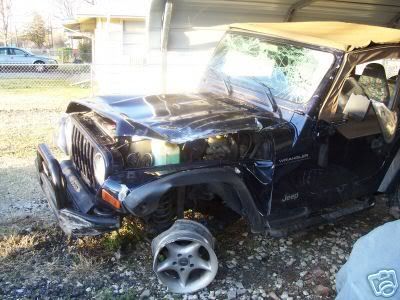 Here is how it all went down.