Discussion Starter
•
#1
•
Named jailbreak as Thin Lizzy's "Jailbreak" was the last song I heard before starting. This is my 2005 Tacoma double cab TRD. Oned it for a year. The reason for the build is that I was able to participate in 2011's UA where I was one of the trail leaders at Buck Creek Ranch. I've watched the vidoes for years, and I was instantly hooked. This truck is now being specifically built for the 2012 UA. Application must be in by March 31. I took on a second job, took out a note from the bank, and now I'm eyeball deep in another build. Here we go. Joe Eaves from Toy Soldier's Fabrication in Atoka, OK will be helping me with the build. Have had alot of setbacks, but things will start fast at this point, so I will do my best to keep up with the build. Will buy a real camera tomorrow. Cell pics as of now. Been collecting parts since July. Parts as of now are:
1. dana 60--35 spline chromos throughout, 5.38's, ARB, yukon joints
2. 14 bolt--shaved soon, ARB, chromolly axles, disc brakes.
3. inchworm dual cases with 4.7 in the rear. chromo and heat treated everything. This dual case is experimental, as my truck will be a test truck for some new Marlin parts used in inchworm cases. It is a beautiful piece.
4. ATX Slab beadlocks--due to be delivered Monday. nightmare getting them.
5. Goodyear MTR's with kevlar 40x13.5x17. I believe I have the last five new ones in the country.
6. ORI 12's in the front and 14's in the rear. Obviously four linked front and rear.
7. PSC double ended steering. Don't have the pump yet as it will be sent to PSC for modification.
8. XRC10 in the front with a one off plate front bumper. winch in rear to be determined for suckdown.
9. Glassworks raised and flared front fenders and rear shorty bedsides. Bedsides are bolt on only as the bed will be tube only. Trading to a Tacoma sport hood for additional horsepower.
10. Other: visionx lighting, viair system, removable exocage using clamps. Reasoning behind removable cage will be for obvious reasons for protecting the truck. a. The truck is just too nice to destroy. b. I love exo's. c. It will be nice to remove it as this truck will still be daily driven from time to time. Will be bringing back the vintage stripes from the past toyota trucks, but still deciding on which ones. Truck will remain blue with lots of orange.
All suggestions are appreciated.
As we started. The 4.0 has 85,xxx miles. Wheeled very little.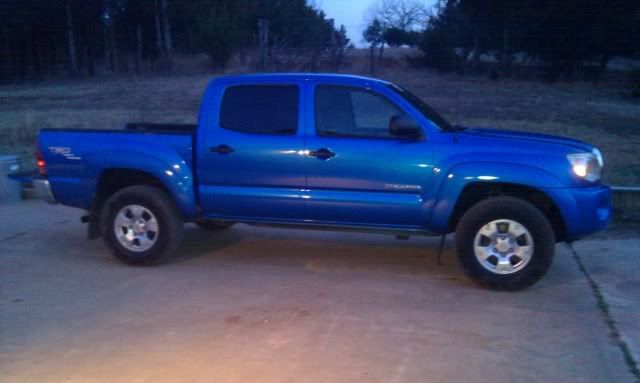 Bed and fenders removed. The day I dropped the truck off, a ford focus caused a wreck that caused 9k of damage to the bed and driver side bed, cab corner, and doors. The bed alone is 4k used. Nuts.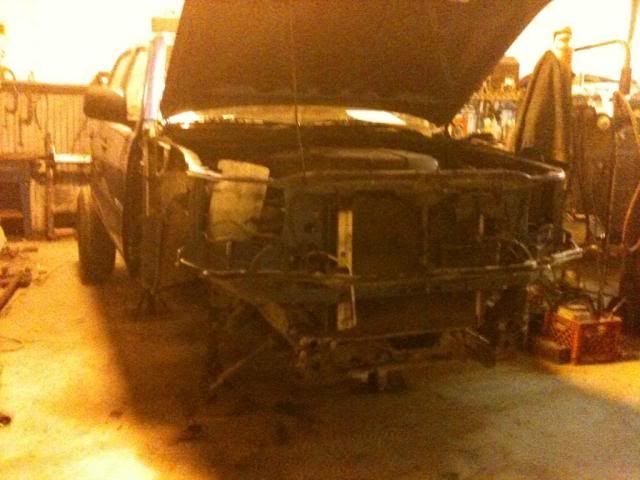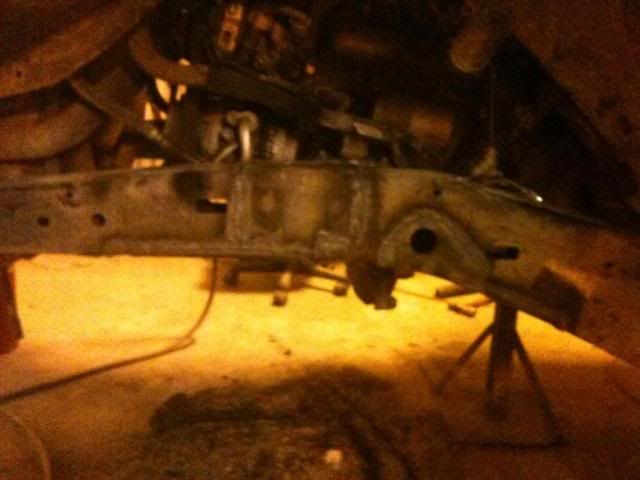 Lots of parts to sell. Sure will help offset some of the cost. Thinking about talking to a local salvage yard who does a lot of nationwide internet sales about buying everything. Any guesses on a decent percentage loss to take to get rid of everything at the same time as a matter of convenience not to part this stuff out for the next year. I was thinking 70% of his retail. That leaves him 30% profit margin, and he doesn't even have to touch the truck. Fair? If there are any parts you guys are interested in, let me know.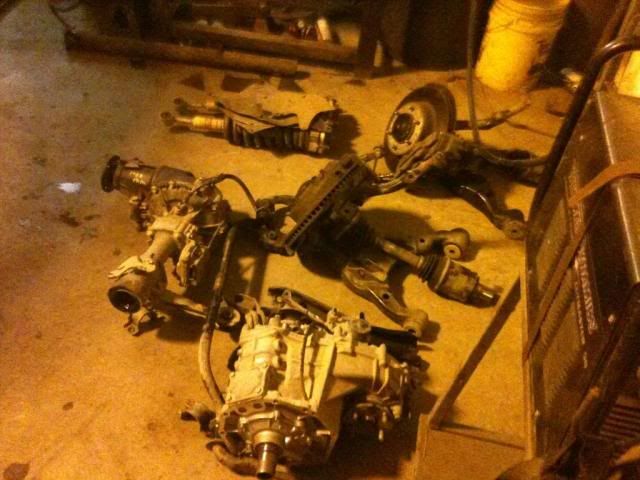 just a quick mock up. axles all stripped and sandblasted.
Think it might need some flared fenders? Goal is approx 3-4 inches uptravel on the ori's and to keep the truck as low as possible.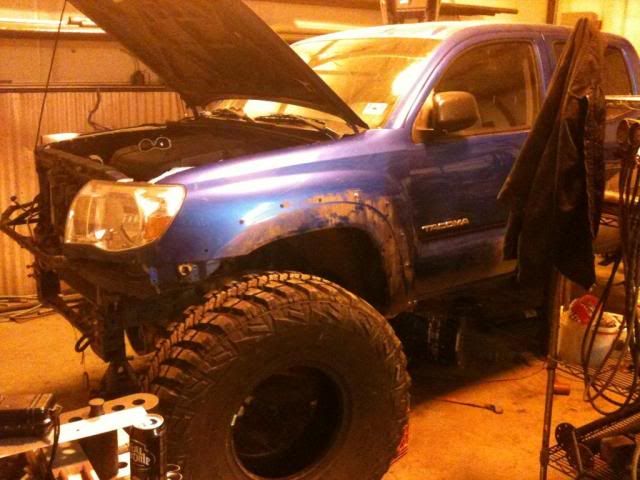 More to come. Fiberglass will be here wednesday and wheels Monday.