Formerly known as: Tacoma 3-link my way :mr-t:
Why not start a build thread on a Tuesday?
Specs:
-'96 x-cab 3rz/w59, 186K mi, buncha motor bolt-ons, (leaving as-is)
-Chevy leafs out back, single shackle conv., bilstein 5150's, relocated x-member, lunch box locker, removed LSBPV, 3.55's :barf:
-Clocked t-case, clocked x-member, twinstick, LCE short shifter
-Dual batteries and OBA 1/2 way complete :shaking:
Going in:
-Typ. D44 out of a GWaggy, (free, so I'm gonna use it until I make up my mind, which might be a while)
-pre '80 Saginaw box ported for hydro,
-XJ coils (thinking about ditching), 5100's
-2" x .25" square links, bushings on frame end, Ballistic joints on axle, links will all be pretty long @ 42" each.
Had leafs ready to go, but changed my mind at the last minute figuring that I wanted to be different for the sake of being different and go to a linked setup.
From this: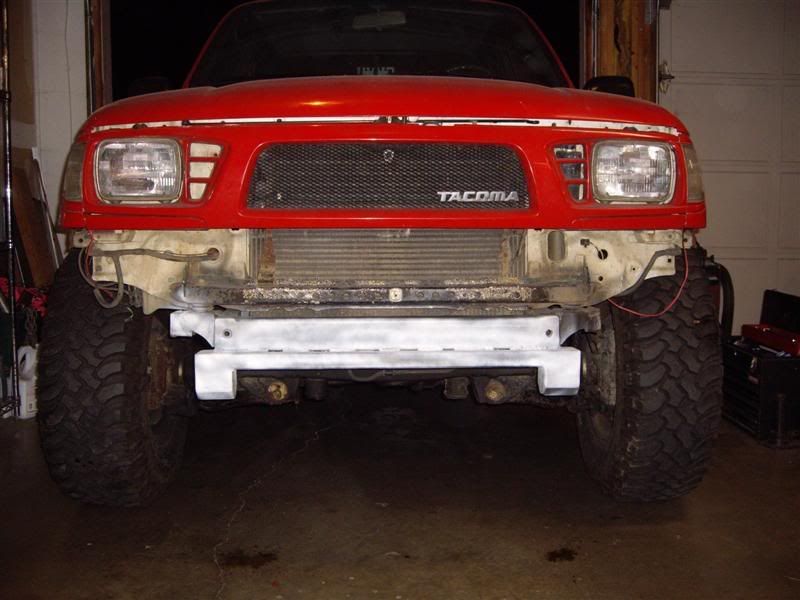 To this: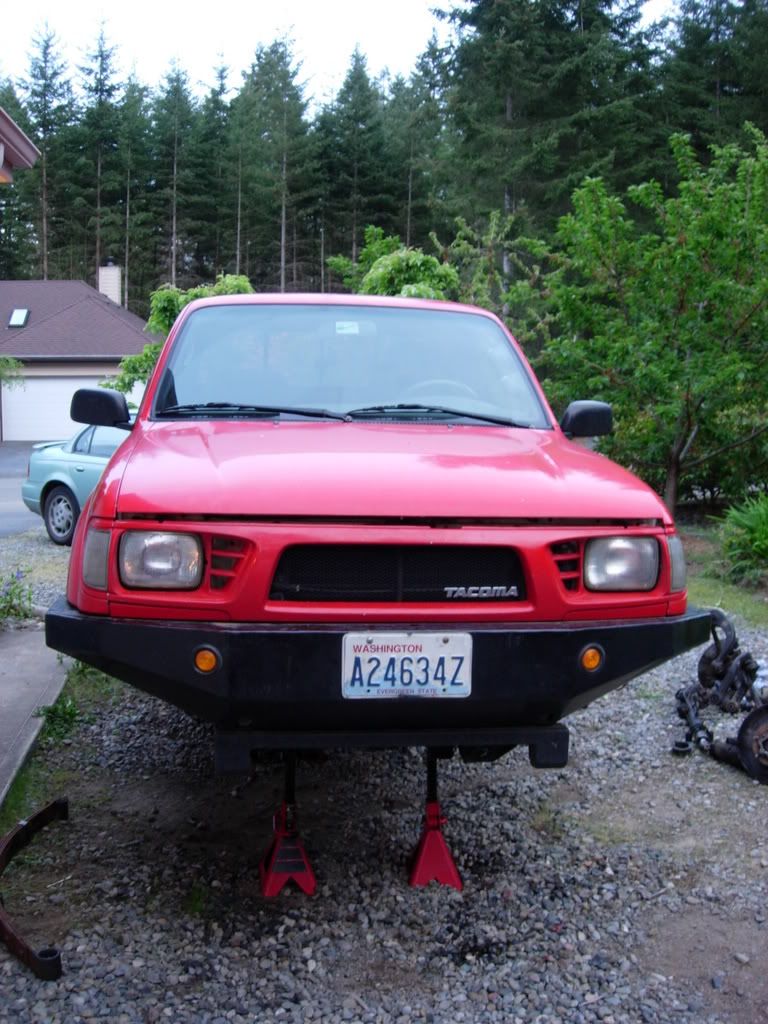 To this:
I've lurked on this board for a LONG time, finally got my red star when I was ready to get serious about my axle swap.
BTW: Constructive criticism is ALWAYS welcome. Seriously.