Discussion Starter
•
#41
•
Got a little more done on the fenders this weekend - as usual, everything takes much longer than originally planned. I was originally planning to use a countersunk head bolt to hold the fender tube to the grill hoop, but with the angle of the hoop at that point, and the 0.120" thick wall there was no way to countersink the head far enough to be flush.
So I turned up a thick washer and cut the backside with a 1.75" radius at a 23 degree tilt so that it would match the contour of the grill hoop. I would rather have a little more than just one bolt holding the front of the fender, but it's got pretty good clamping force with the washer and it shouldn't really see a lot of force in everyday use.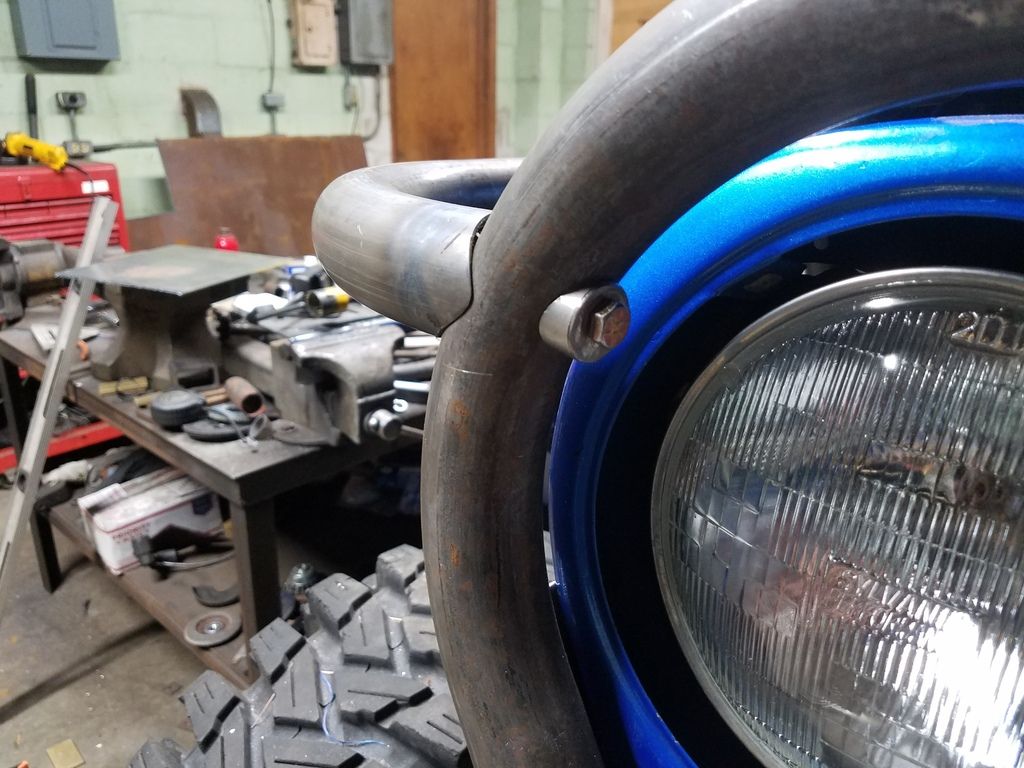 Tacked up the horizontal tube to the flat bar that bolts to the tub and got the vertical bar bent and tacked up: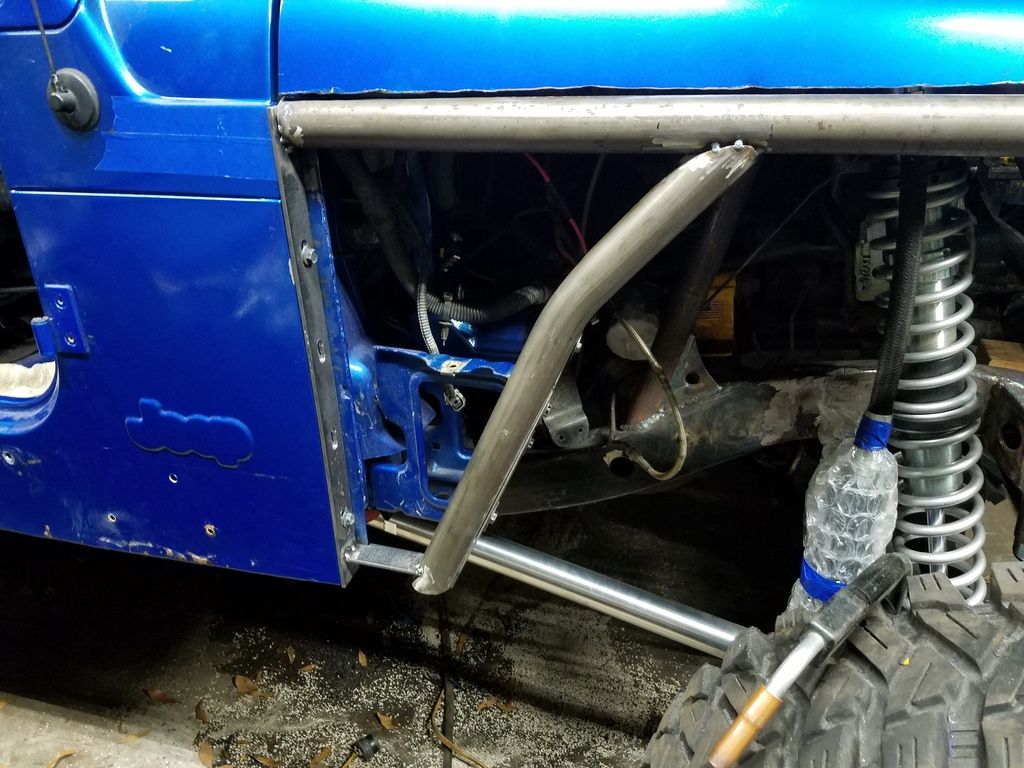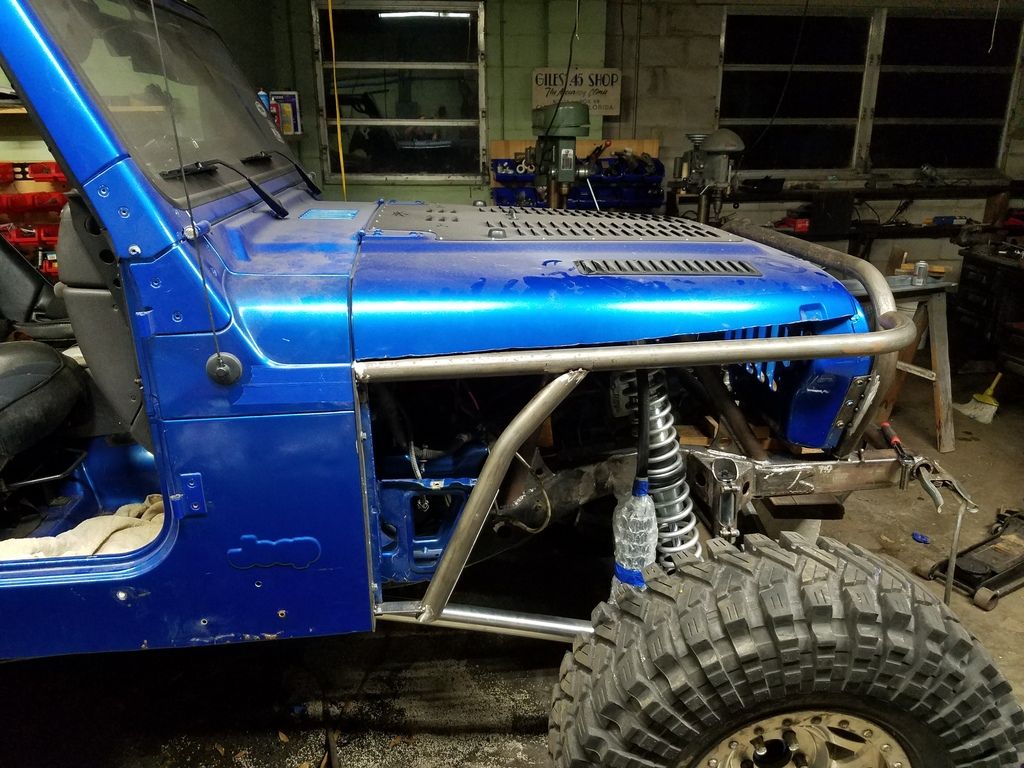 Next step is to cut the 12 gauge plate for the side and top and then get everything welded up and repeat the whole process for the driver's fender. Planning to do some type of ventilation panel in the side panel, but haven't decided whether to go with a perforated panel like the Genright one on my old fenders or something like a stainless steel mesh. McMaster Carr has both materials, just need to decide on what would look best.