Well, i sold my rig a few weeks ago and happened upon this Blue Torch Fab unfinished buggy for sale. It has been one that i admired for some time and when i saw it for sale i had to get it.
A buddy of mine and i made the trek from here in jackson, ms to murfreesboro, tn on sunday and picked up stinky.
i can truly say that the work that Bender and Dan did designing this chassis is top notch. the front and rear winch plates
this will be another 'slow-boat' build through much of the winter due to my schedule at the restaurant where i work. this is a crazy time of year.
i will probably spend my extra time (and $$$) sourcing the parts i know i need and then getting ideas on how to finish up certain areas of the car. i am definitely open to suggestions from all of you guys, so, if you have and idea, let me know, i would love to hear them....
my immediate plans for stinky are:
mastercraft seats (it is set up for them)
POS full hydro, set up orbital mount and column etc.
wilwood dual master cylinder
art carr shifter for the th350
set up atlas shifters
swap out 4wd 4.3 oil pan for 2wd
send off harness
ron davis radiator
some bling aeromotive fuel lines and pump, etc....
headers
and the list goes on.....
here are a few pics of the new ride as it sits. my buddy is letting me house it in his 3rd garage for the winter while we get the ball rolling on it.....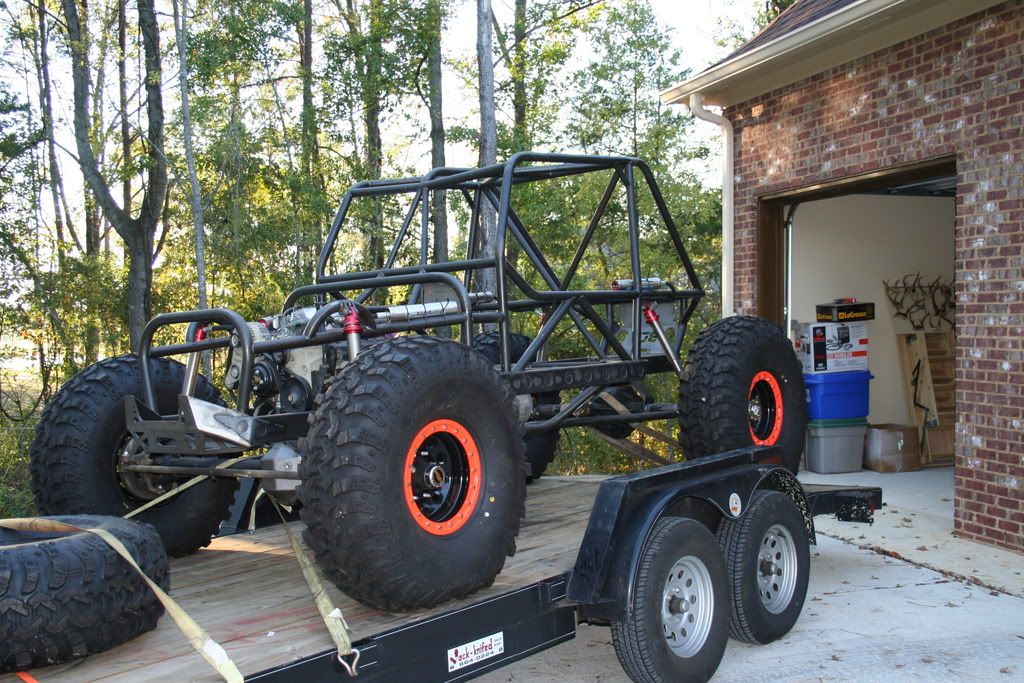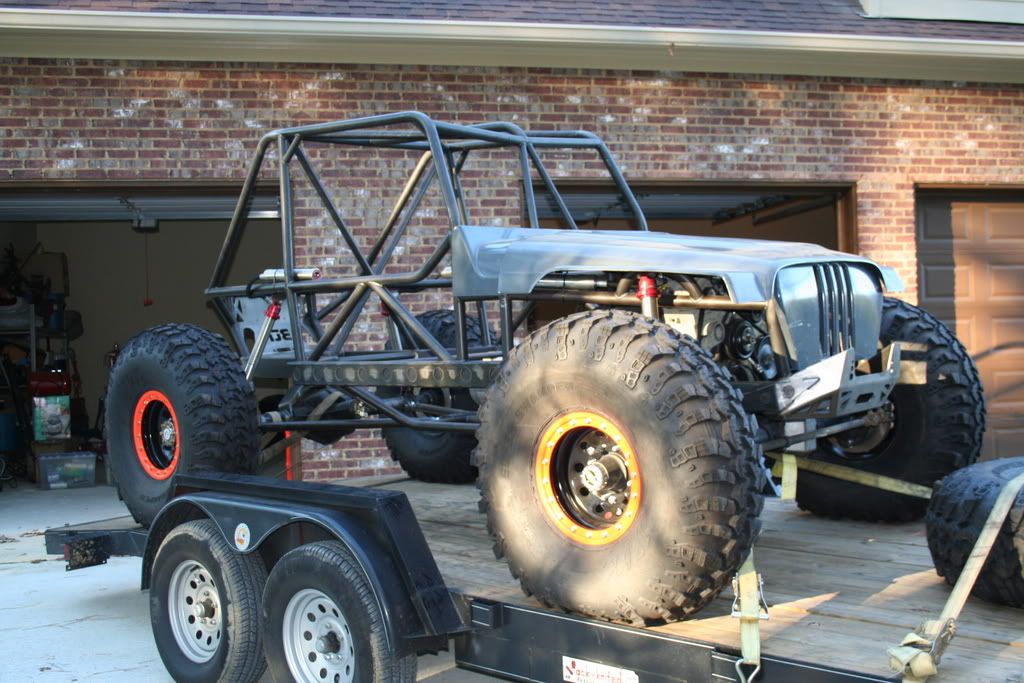 if you are not familliar with this project...the specs on the rig are:
2006 BTF custom chassis double triangulated 4 link fr/rr
race runner 2.0's
4.3 vortec v6
built th350
atlas 4.3
front, chromoly/CTM HD D44 detroit/4.88s
rear, D60 35 spline yukon chromos detroit/4.88s
39.5 iroks on MRW beadlocks
custom front and rear winch mounts...